If the only thing holding you back from booking that massage is the upfront payment, we've got some good news for you.
Blys is the first, and only, online wellness platform to partner with Afterpay – globally. That's right: we're first in the world to make getting your at-home health fix more affordable than ever.
We're on demand: convenience matters to us. Now you can book a massage from the couch, have it delivered to the door, and pay for it later. So you've got absolutely no reason to leave those knots in your shoulders.

Everyone has the right to access health and wellness services. We're ensuring that Australians everywhere have an equal opportunity to experience wellness on-demand. Afterpay gives you that flexibility – and without interest.
Blys and Afterpay are pioneering innovation in the on-demand wellness industry for everyone. With the added bonus of instalments rather than a lump-sum payment, you can finally lock in that massage you've been putting off.
What is Afterpay?
Afterpay is an Australian-owned digital service that makes it possible to lay-by payments on goods and services. Basically you buy or book now, pay later.
How does it work?
Buy that thing, book that service, and pay off later in four, interest-free instalments. Payments are automatically made fortnightly and cost nothing extra when you pay on time. You can also opt to pay it off early through your Afterpay account. Read more about Afterpay here.
To use Afterpay for your Blys massage:
Book on the website or on our mobile app as usual.
At the checkout, simply select the Afterpay tab at the top.
Sign up or log in with your Afterpay account.
Complete the booking by paying the first instalment – 1/4 of the total booking cost.
That's it – easy as. Enjoy a massage now, and pay the remaining 3 sums later.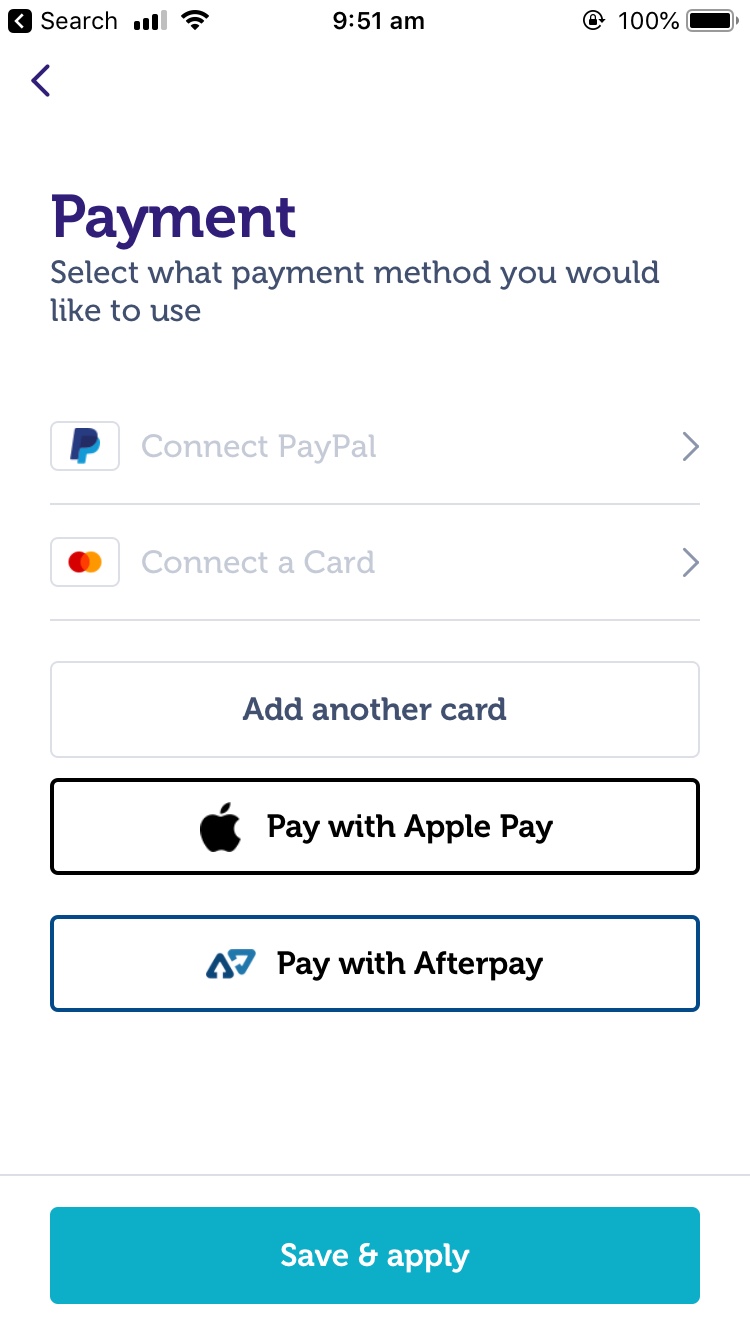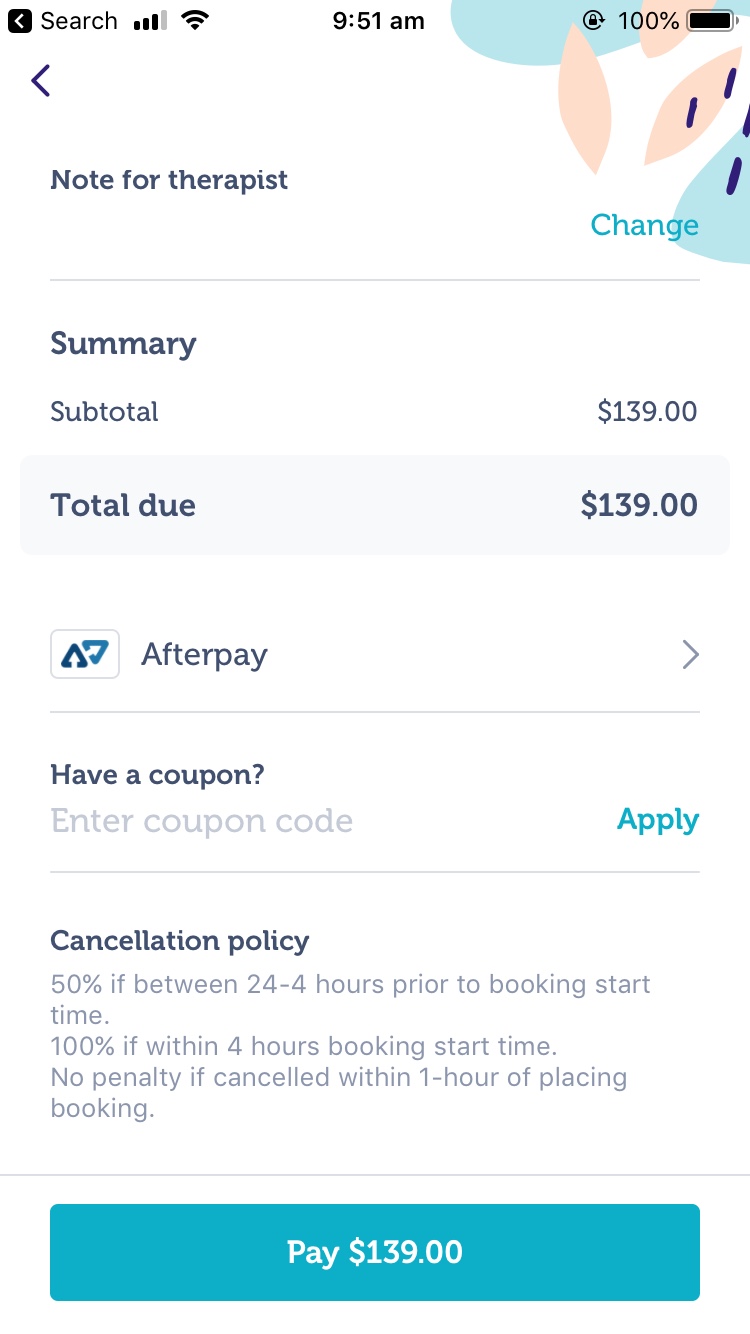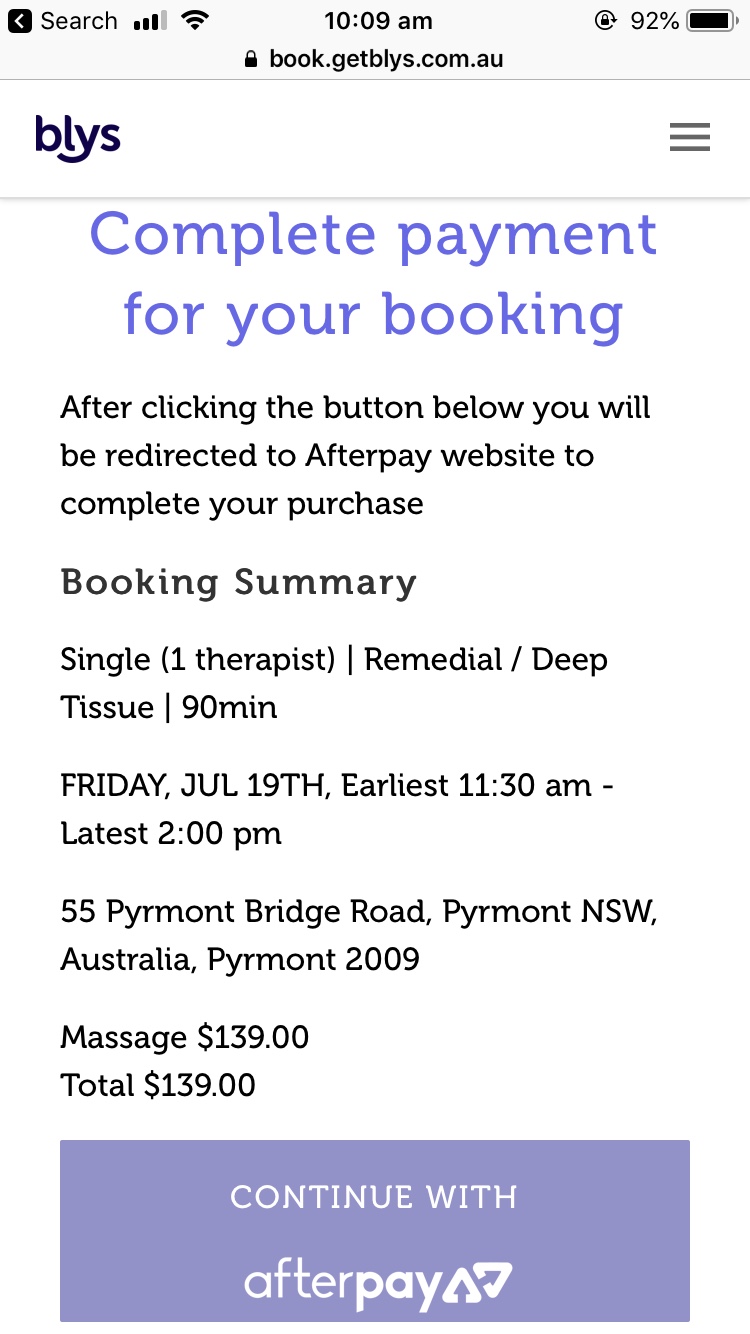 Why should I care?
Afterpay makes services more accessible by breaking down costs into four easily-digestible, even repayments. This means accessing things you need (or want) is more convenient, affordable and flexible – and with no extra costs or hidden fees. This is amazing news because it means you can book that massage you've been meaning to get without compromising your budget. Blys massages were already convenient – now they're even better.