We bring the best massages to you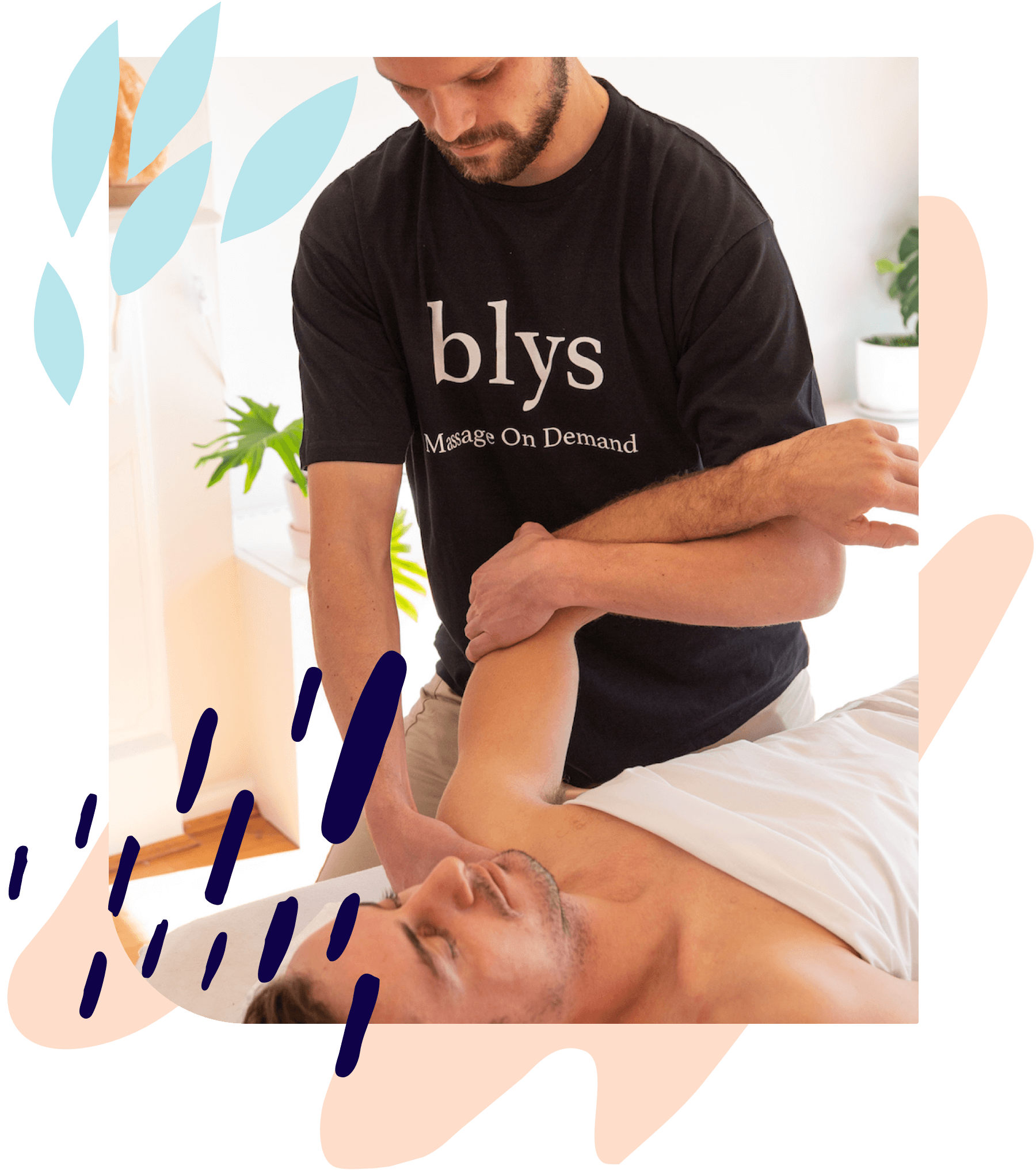 A strong treatment targeting aches you experience in day to day life. Perfect for back pain.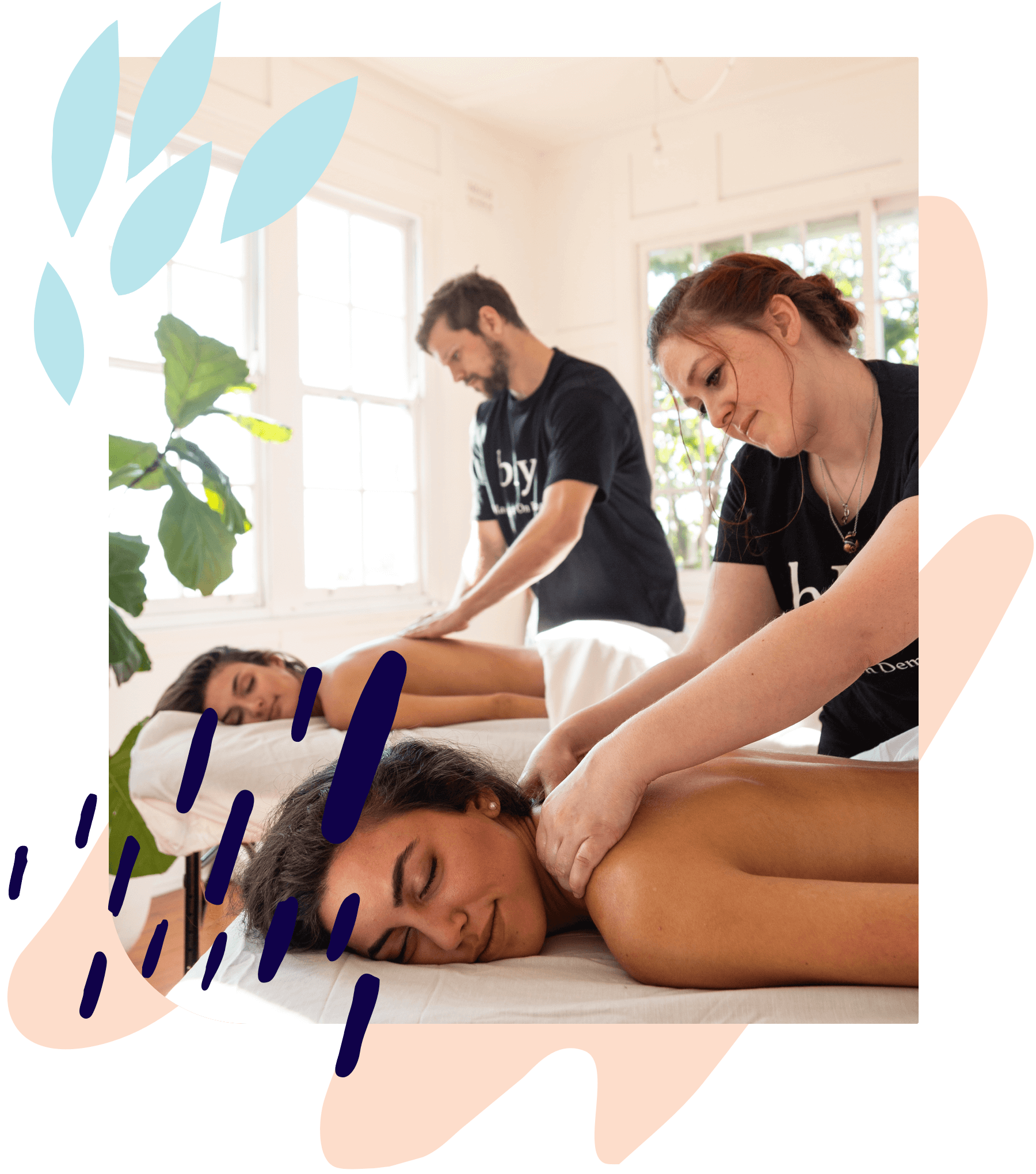 Wind down with a companion – simultaneously with two therapists, or back-to-back with one.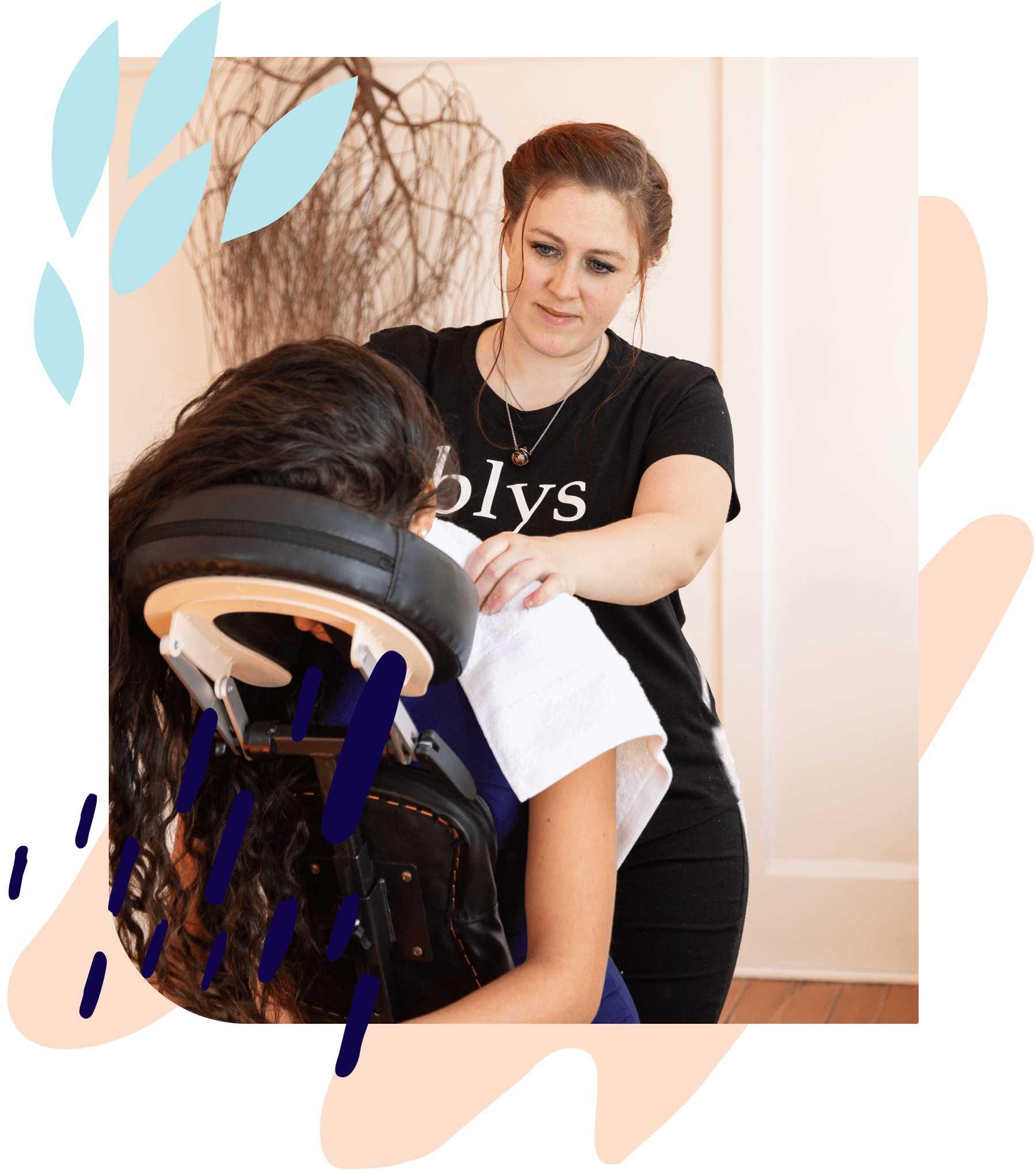 Seated chair massages with one or more therapists. Perfect for corporate events or offices.
Australia's favourite mobile massage service Blys has launched in New Zealand! Whether you are looking for remedial deep tissue massage, sports massage, Swedish relaxation massage, pregnancy massage, or corporate massage, we have the right solution for you.
Our qualified, vetted and fully insured therapists will adapt your session to focus on your specific needs. They bring everything with them for a perfect in-home or in-room massage experience – including professional massage table, fresh towels and oil.
We also offer relaxing couples massage In Auckland for all occasions. Bookings can be available from as soon as 1 hour from the time of booking, depending on availability.
If you are a traveller and in need for a therapeutic and relaxing body massage in your hotel room, a Blys Mobile Massage Therapist will come to your hotel in a short notice. Please visit our flat rate pricing page for pricing details.
If you'd like some help to decide which treatments to choose, or have some questions, feel free to see our Help Center page, or contact our friendly team.
These prices include travel, a massage table, towels or sheets, oil, music and a professional full-body massage by a qualified and vetted massage therapist that comes to you. These prices are standard base rates per person and do not include the 5% processing fee. The final price will vary depending on your preferred location, date, time and specific requirements. View our pricing page for more details.
You won't be charged until your booking is confirmed.
Pricing includes provider travel and equipment including massage table, towels and massage oil.
Testimonials
100s of customers love Blys!
I've just walked out of the most amazing massage! Perfect for all you busy bees out there! I literally booked my massage as I was walking home from work and within the hour my therapist was knocking on my door! Now I'm tucked in bed ready for a blissful sleep!
Penny D
Inner West, Sydney
We made a group massage booking with Blys for a chair massage for our guests at our Mother's Day event. Karen was amazing & her massage was brilliant. The mum's really enjoyed the massages.
Leeanne B
Eastern Suburbs, Sydney
5/5!!!! Ross was awesome!! Great Trigger Point Therapy. Just what I needed x thanks so much
Holly W
Eastern Suburbs, Sydney
Adele was AMAZING! Very talented, the touch of a goddess! Would recommend and will request again soon. Thanks so much
Lee R
Eastern Suburbs, Sydney
Another excellent massage from Ross, many thanks. Ross is very easy to talk to, and very willing to adapt to my special needs, in deed he explicitly invites that discussion. Very professional service.
Peter
North Shore, Sydney
My massage was just lovely and very welcome. Thank you.
Micaela P
Inner West, Sydney
Alisa was fantastic. Highly recommended. Very nice and polite with great communication. We will definitely use Blys again.
Lyna N
Inner West, Sydney
Amazing! I booked a Swedish massage for Monday morning - couldn't be a better way to start my week.
Kristen D
Eastern Suburbs, Sydney
Excellent! My massage therapist arrived on time and we developed a nice rapport quickly. I was very impressed with her knowledge and professionalism. Great service!
Deb C
Inner City, Sydney
Ah-may-zing! We booked a couples massage to be delivered to our hotel room in Sydney CBD. My partner and I had a fantastic time! Blys therapists were amazing and we felt a million dollars afterwards.
Maggie S
Inner City, Sydney
Great massage! Michael was the perfect therapist for relieving my tight muscles. And in my own home 🙂 Very professional & I had to move the time so thank you for accommodating me.
Deborah E
North Shore, Sydney
The service was fantastic and Bernadette was so so lovely. The website is so user friendly and easy, I'll be using Blys again.
Belinda R
Eastern Suburbs, Sydney
AMAZING! Bernadette was unreal. One of the best massages I've had and to be in the comfort of my own home made it even more relaxing.
Erica H
Eastern Suburbs, Sydney
Love the website - was so easy to book a massage and loved how you can see your therapist approaching! And my therapist Kiam was excellent too. Great service.
Helen H
North Shore, Sydney
I received a massage today as a surprise gift from my husband. Alexa was very friendly, professional and an exceptional therapist. I'll be a returning customer to Blys as I loved my experience.
Sarah C
North Shore, Sydney
Just had the most amazing massage in my own apartment! Fantastic service. Very professional.
Dominique L
Eastern Suburbs, Sydney
Awesome mobile massage service! Loved my massage. Can't wait for my next booking!
Melissa A
Inner City, Sydney
Amazing! My husband and I had a great massage with Ross and will book him again this Friday and then weekly ongoing. It's been so hard to find good massage therapists and a quality home service - so, thank you Blys.
Maree W
North Shore, Sydney
My partner and I booked a couples massage. Both therapists arrived within 2 hours. They were great and very professional. We'll definitely use Blys again.
Shelley
Eastern Suburbs, Sydney
The process was all very simple and easy - was very Uber-like. My massage was blissful. Adele was very professional and the music was very nice. I felt like I was in some spa in Bali. My husband came from work as we were finishing. Our therapist was available after my treatment, so my husband ended up getting a massage too!
Marie R
Eastern Suburbs, Sydney