Here at Blys, we're all about making it easier and faster for our users to get the best massage experience possible – at home, hotel or office – and we're extremely excited to announce the launch of our Blys Therapist app, fresh from the Blys Labs!
Blys Therapist App is the next step in our mission to provide Blys therapists the best service & equip them with the best tools to help them earn more from their practice. It's also an important milestone in our journey to offering the best mobile massage experience to our users in Australia.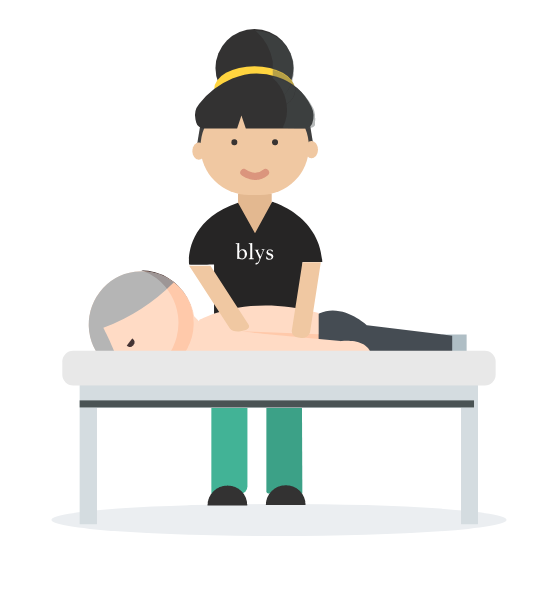 The Blys Therapist App was designed for a customer-centric and personalised experience, and comes with many key features to benefit both our therapists and clients. Some key features of the app include:
Receive & Accept Booking Requests

With the Blys Therapist App, Blys therapists can now receive booking request directly via the Blys Therapist app – making it much faster for us to confirm the bookings as the app completely streamlines the booking process.

Rebooking Requests

Blys Therapist App makes it easier for therapists to accept rebooking requests from clients, allowing clients to rebook their favourite therapist faster. (Pro tip: If you are a customer looking to know how to rebook your favourite therapist, see this blog post about How To Rebook Your Favourite Therapist for details.)

Extend Session Length

Often our customers ask Blys therapists to extend their treatment. (we can't blame them, they're getting the best massage they've ever had!) The Blys Therapist app allows the therapist to extend the session length directly in the app with a single tap.

Smarter Notifications, Better Matches

The new Blys Therapist app is smarter. That means we find the best-match therapist, faster. Clients simply customise their massage when booking online or on Blys massage app, and the Blys Therapist app automagically finds the best match based on client's specifications (e.g. location, date/time, special requirements).
We're continuously improving the therapist app – so stay tuned for exciting new features!
The Blys Therapist App can be downloaded from these links:
———
If you haven't tried Blys before, make your first booking today from the Blys website or mobile app and have it delivered directly to your door.
For massage therapists looking to join Blys, apply on our therapist application page, or simply download the Blys Therapist app and sign up.