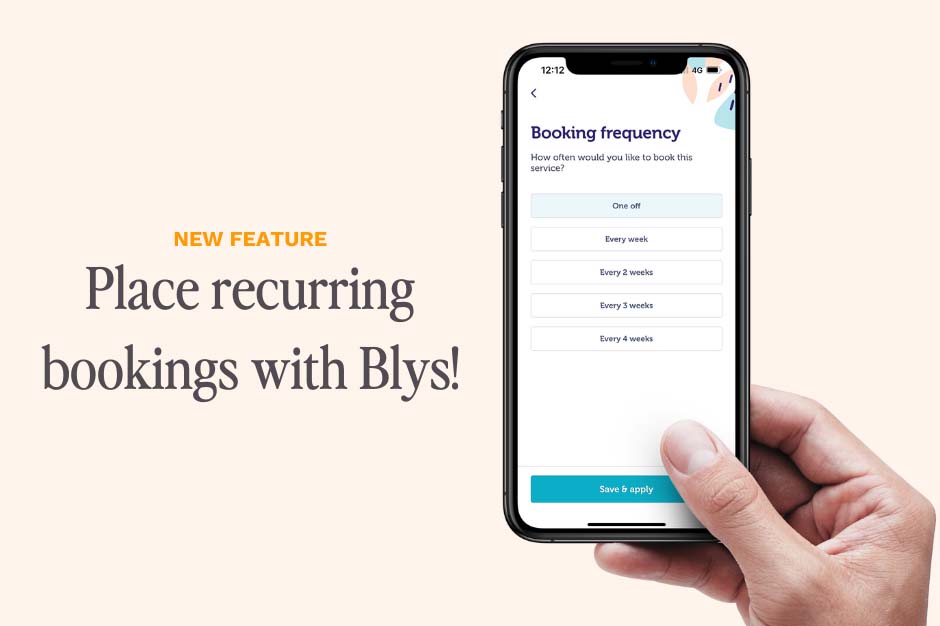 Here at Blys we're all about making your life easier and helping you prioritise your self-care.
That's why we're super excited to introduce to you our new feature: recurring bookings!
Now when you place a booking with Blys you'll be asked if you'd like to book a one-off treatment or a treatment every 1, 2, 3 or 4 weeks.
Here's how it works: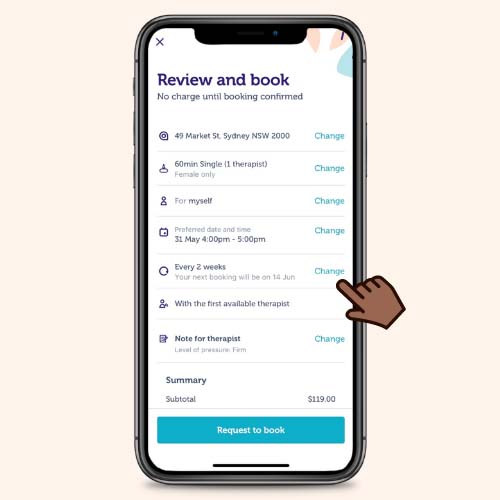 How do I place a recurring booking?
Exactly the same way as you would place a regular booking, just making sure you select the booking frequency from the drop-down before requesting to book.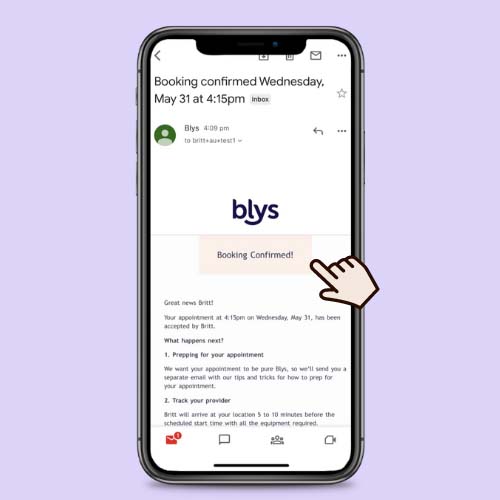 When am I charged for each booking?
You will be charged one booking at a time, once a provider accepts.
Each individual booking will be posted on the platform one week before the start date and you won't be charged until an available provider accepts. We'll keep you updated on the status of your booking through email and app push notifications.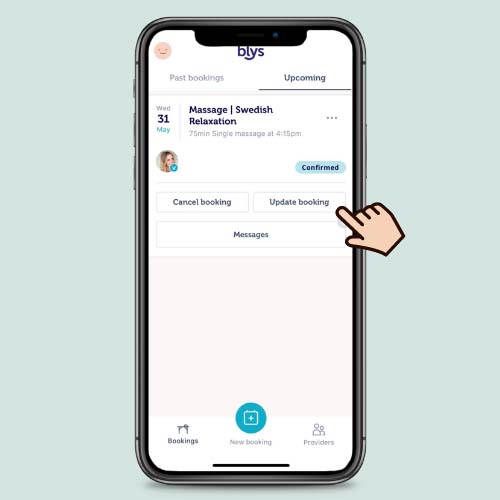 Can I make changes to a recurring booking?
Yes, just like regular bookings you can request changes to the treatment type, date, time and now also the booking frequency by logging into your app and clicking on 'update booking'.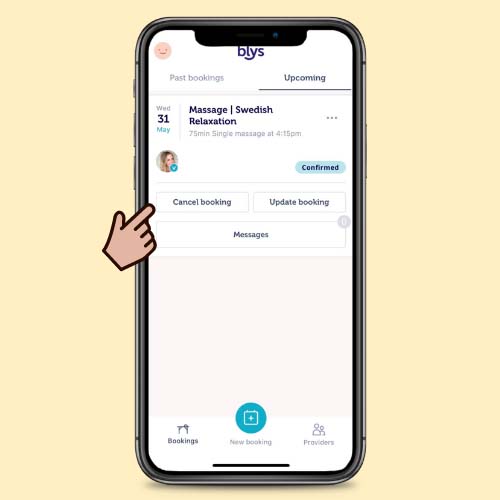 Can I cancel a recurring booking?
Yes, just like regular bookings you can cancel a pending and confirmed booking by logging into your app and clicking on 'cancel booking'. As always, make sure you check our cancellation policy before proceeding.
If your next recurring booking hasn't been posted yet (i.e. is not pending or confirmed) you can stop your booking from being posted by clicking 'update booking' on your current booking and changing the booking frequency to 'one-off'.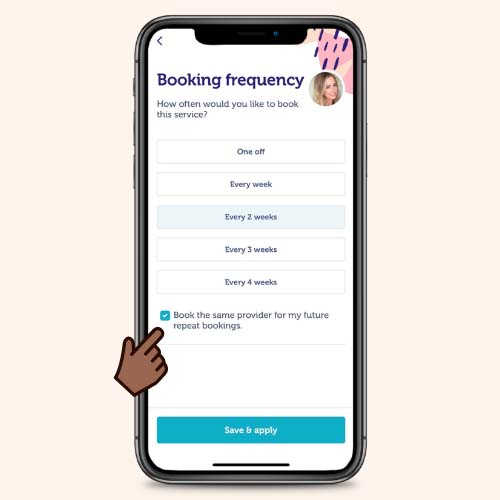 Can I place a recurring booking with the same provider?
Yes! When choosing your booking frequency, just make sure to tick the 'book the same provider for my future repeat bookings' button.
We hope you love using this new feature! If you have any questions or feedback email us at hello@getblys.com, we're always happy to chat!