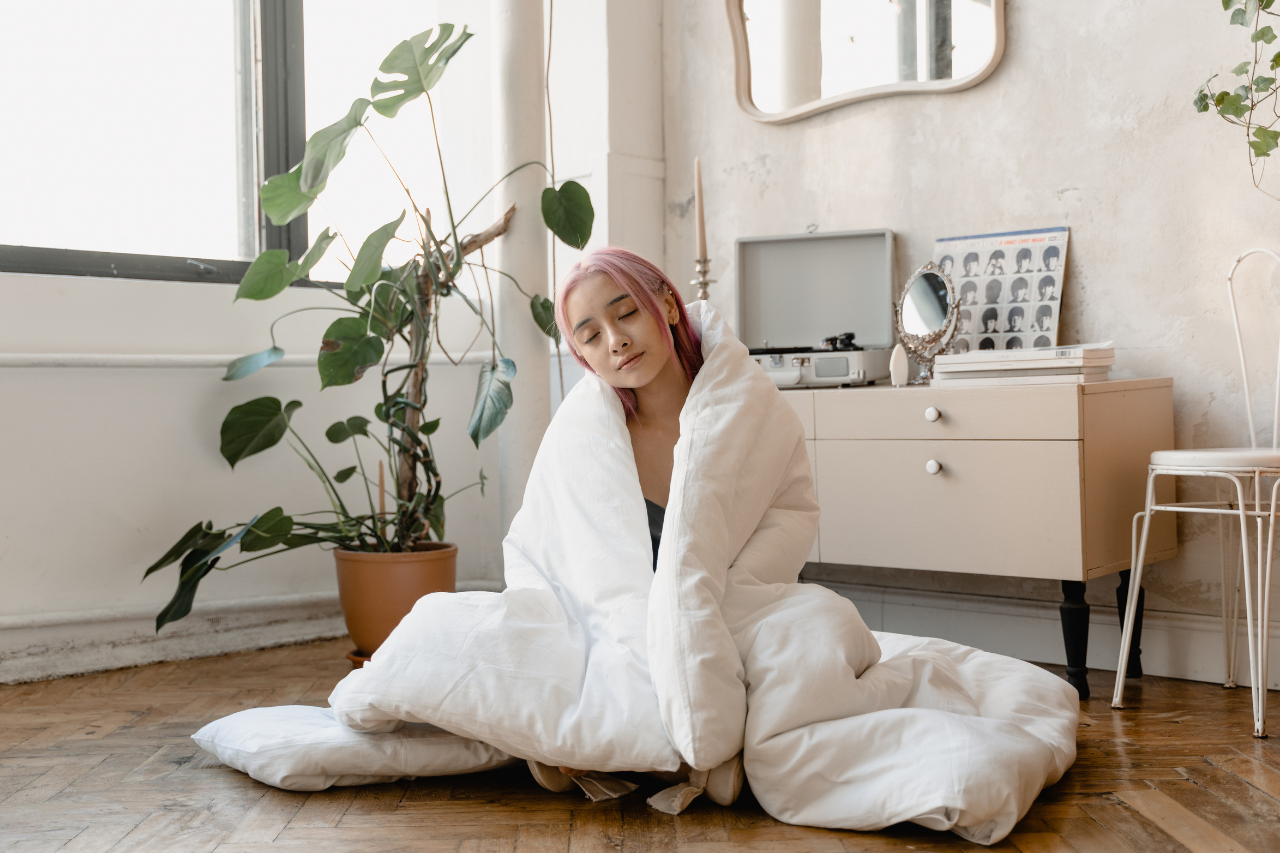 Written by Harriette North
I'd been meaning to book a massage for months, but couldn't find the time in between the chaos of life and squeezing in an appointment at the day spa. 
Life was rushing past me, and I wasn't spending any time on self-care. Between a never-ending inbox and long days at my desk, I could feel burnout creeping in and knew I needed to find a better way to fit self-care into my daily routine. 
That's when I stumbled upon Blys, Australia's top-rated platform for booking a range of in-home wellness services, including at-home massages you can enjoy from your living room. It seemed too good to be true: could I fit in a spa treatment without leaving the house and avoid ever having to visit a day spa ever again? 
Here's my experience of a home visit massage and why I'll never be going back to a spa again.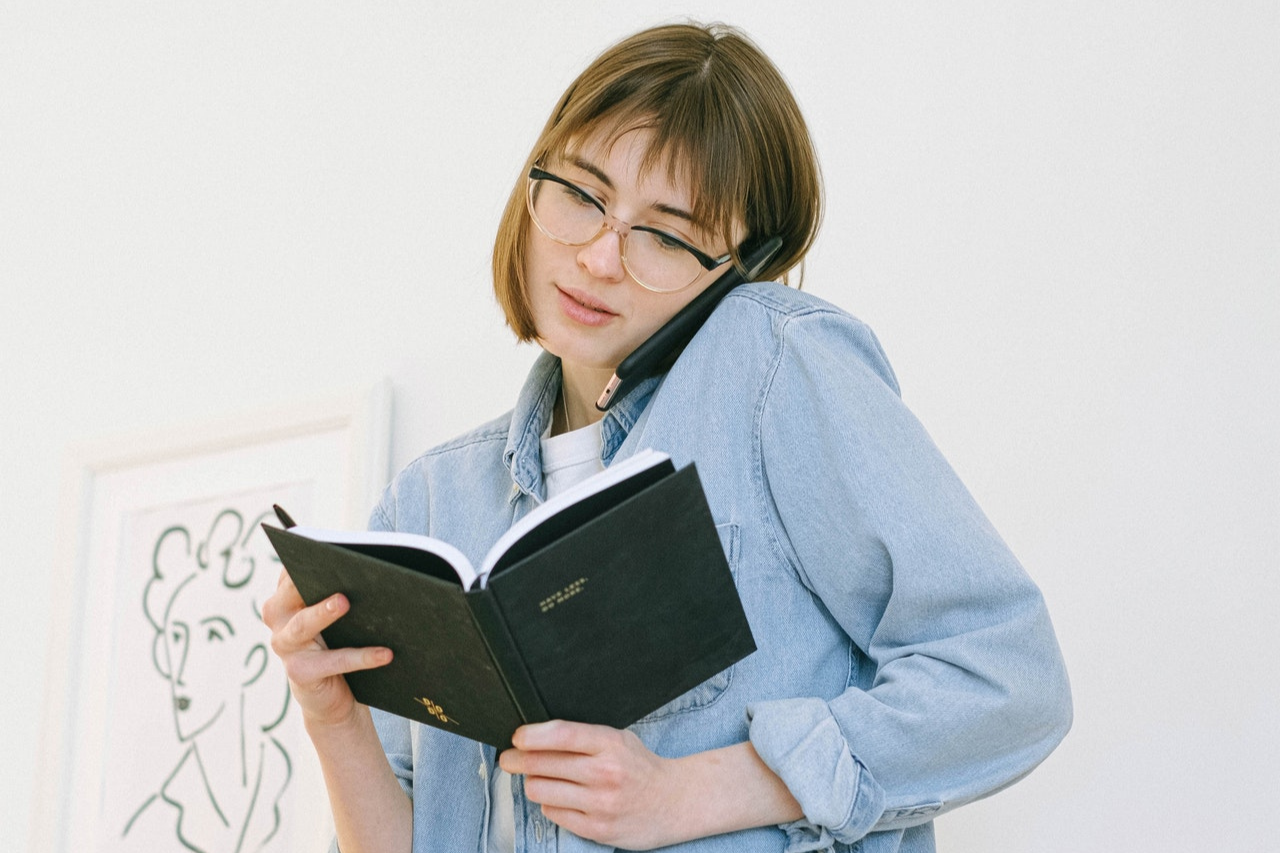 The challenges of day spa massages 
Life is busy and the daily grind can feel relentless. That's why it's more important than ever to schedule self-care into our routine, whether that's a relaxing Swedish massage or booking a facial to help decongest city pollution. 
But many of us (myself included) are finding it harder than ever to make time for these appointments. Even once we get a session in the diary, we've got a stack of challenges to contend with from long commutes to figuring out what you should be wearing. 
Then there's the waiting room. I've found myself stuck in crowded waiting areas, rubbing shoulders with other patients who feel just as rushed as I do. Despite their best efforts, I could hear someone getting a manicure in the next room and another patient having a bikini wax in the other. 
Suddenly, I'm whisked off to a dark unfamiliar room for my treatment. The therapist feels rushed and I wish I could change the room temperature so it wasn't so cold. Before I know it, the massage has ended and I'm ushered back into the foyer and leave the clinic in a daze.
Suddenly a trip to a day spa might not be as relaxing as it first seemed.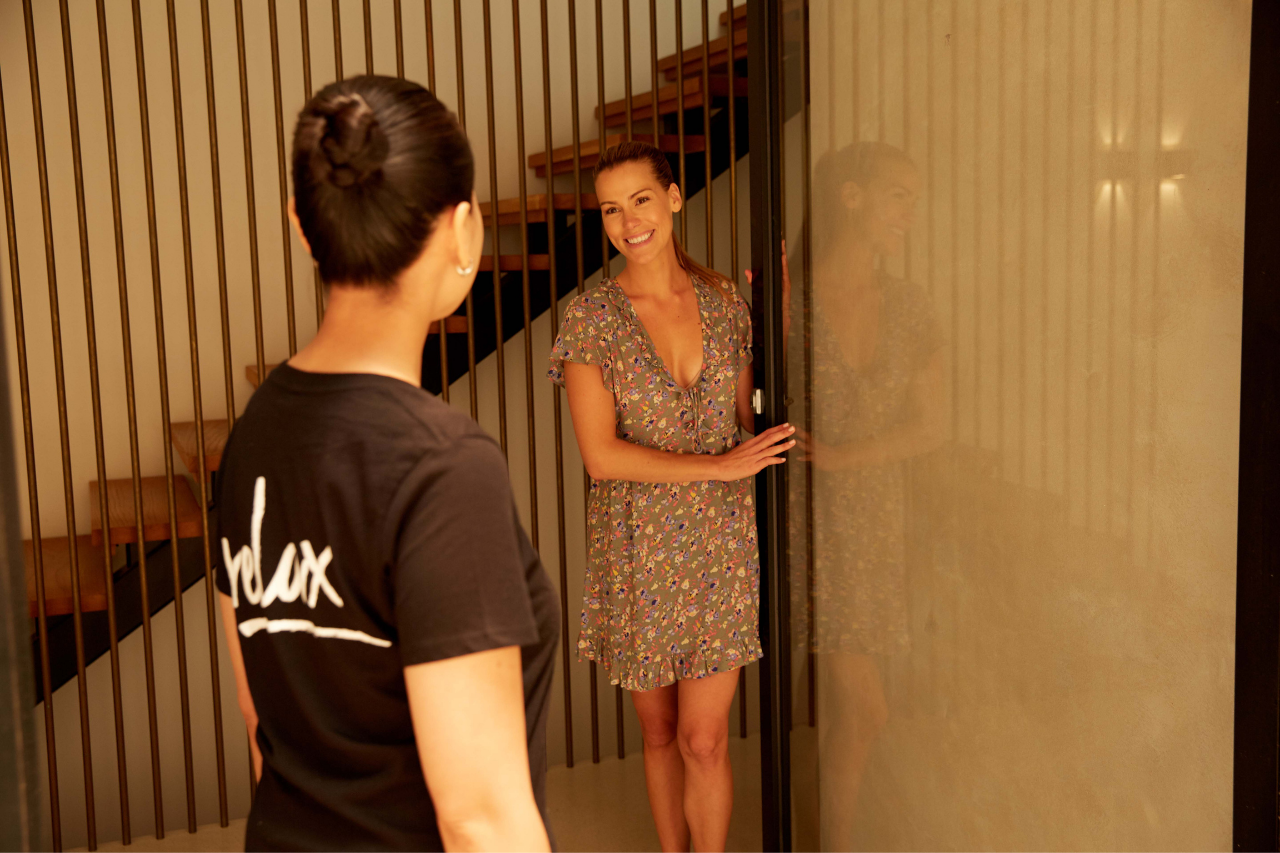 Why I'm obsessed with the benefits of mobile massage
After my last experience at a massage parlour, I was ready to give an massage at home a go. All I had to do was download the Blys app, choose my massage type and  preferred date and time, then  kick back until my appointment. 
The next day, my therapists arrived on time during my WFH lunch break for a relaxing Swedish massage. I cleared a space for her in my living room, had a great initial consultation and she got to work within a few minutes. 
I found myself totally relaxed within a few seconds  and loved being in the comfort of my own space, listening to my favourite chill album and enjoying the scent of my candle. I even had my heater on low so I could keep the room at the perfect temperature. 
When the massage ended, all I had to do was let my therapist out and I was left to soak in the full benefits of my massage in the peace of my own space. I popped on the kettle, made a cup of tea and eased into my afternoon in a state of total bliss. 
Still not convinced about this in-home massage thing? Here are the 9 reasons why I choose in-home appointments rather than heading to a massage parlour:
No travelling required, meaning an experienced, vetted therapist (I'm talking police checks, qualifications, verified government IDs and even fully vaccinated status) will come to my home at times that actually work for me.

I'm able to avoid the stress of traffic or the risk of arriving at my appointment late as my treatment comes to me.

I can fully relax and unwind during my treatment without the distractions of other people, phone calls or background chatter.

I can pick the exact type of massage and treatment length I need, based on how I'm feeling and how much time I have (rather than being dictated by a spa's available bookings).

I can enjoy the treatment in the comfort of my own home and not have to worry about what to wear to and from my massage appointment.

I can keep relaxing after my treatment by lighting a candle, cosying up on the couch or even heading straight to bed.

I can book the same therapist I know and trust rather than having a different therapist every time I book (which is often the case at a clinic).

I can enjoy the luxury of a high-quality treatment without paying for a high-end spa.

I can make my space as relaxing and tranquil as I need during the session by lighting my favourite candles and playing my own relaxing music to totally zen out. 
Choosing to prioritise your health shouldn't be complicated or stressful. And thanks to Blys, now it doesn't have to be!
Ready to book your own in-home massage, beauty or wellness treatment?
Book Now