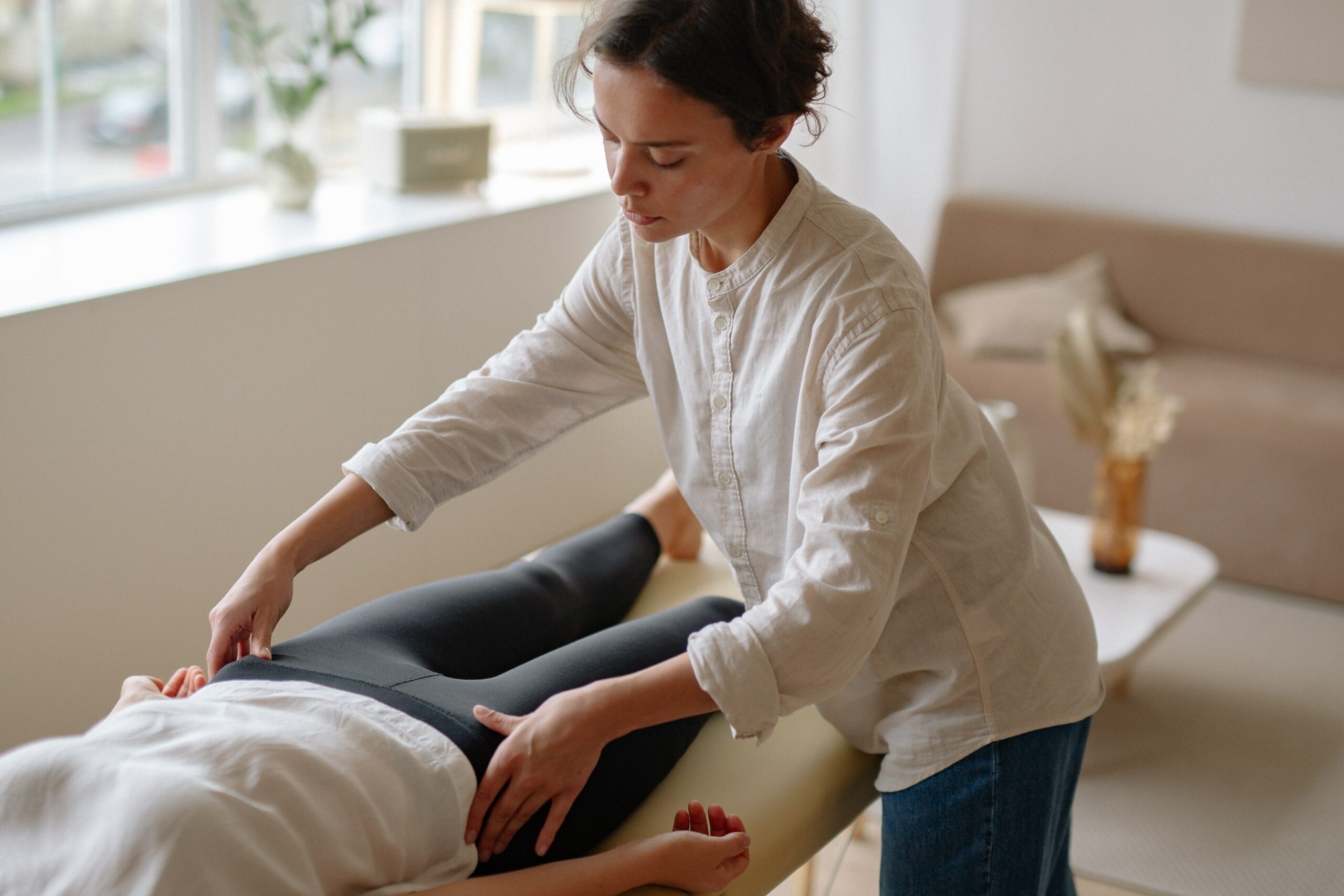 Aching for a massage? We hear you. Suppose you've been thinking about getting a remedial massage (or any kind of massage treatment) but aren't sure whether your health fund covers it. 
To save you hours scrolling through Google or getting stuck on hold with different health funds, we've pulled together everything you need to know about claiming massages through your health fund.
In this blog, we will bust some myths and let you into a few health fund secrets, so you get the best return on your health insurance premiums. 
What treatments are covered by my health fund? 
This is when things get interesting. In 2019, the Australian Government commissioned a
review of natural therapies covered by health funds.
As a result of this review, a number of natural therapies were taken off the list of
services you can claim back on your health fund. From aromatherapy and naturopathy to exercises like Pilates and
yoga, you can head to the Australian government's website to browse
the full list of health fund exclusions that apply across Australia. 
But luckily for you, if you're only on the hunt for a massage, the treatments below are
covered by the majority of health funds nationwide:
Remedial massage
:
Remedial massage is the only massage covered by health fund. Research from
Canstar has shown that an impressive 88.5% of health
funds cover remedial massage in Australia.
What is a remedial massage?
A remedial massage is a type of massage therapy that aims to relieve and treat tense, damaged, knotted, or immobile muscles. A massage therapist will use specific techniques to aid in the recovery of your muscles. 
If you've been finding your shoulders are stiff from sitting at work, or the post-gym DOMs (a.k.a. Delayed onset of muscle soreness) is making life a bit too painful, then you might want to call in a professional to help you feel fresh, limber up and get you back to full mobility.
Typically, remedial massage is the most common type of massage covered by health funds. But it's important to dive into the T&Cs of your specific health fund to find out whether that's the case for you.

Acupuncture
:
Many health funds allow you to add natural therapies like acupuncture onto your policy under 'Extras cover', usually at an additional cost.
Chinese herbal medicine
:
Again, some private health funds will allow you to add on coverage for traditional Chinese medicine (such as Chinese herbal medicine) at an extra cost.
Myotherapy
:
Plus, you may be able to add on coverage for myotherapy (a holistic therapy that uses massage techniques, postural realignment and behavioural changes to address acute symptoms and the underlying causes of muscular imbalances or pain). 
As you can see, the only type of massage covered by all health funds is remedial massage. If you're looking to make a claim and get some money back on your next booking, make sure to book a remedial massage (and ensure you've taken out the right policy with your health fund).
Different health funds and their massage policies
Now we've covered what types of massage are covered by health funds, let's explore what
kind of coverage you can score from different funds.
For most major Australian health funds, you can add remedial massage to your policy as
an extra. Sometimes you get a combined annual limit that also includes other natural therapies or
treatments. 
Here is a list of the major health funds in Australia and the natural therapies they cover.
Health fund
Natural therapies covered

BUPA

Physiotherapy

Chiropractic

AHM

Remedial massage (combined with acupuncture and exercise
physiology)

Physiotherapy

Chiropractic

QANTAS
Insurance

Re

medial
massage (Chinese medicine, acupuncture, exercise
physiology)

Physiotherapy

Chiropractic

Medibank

Remedial massage (combined with Chinese medicine, acupuncture,
and exercise physiology)

Physiotherapy

Chiropractic

HIF

Remedial massage (combined with acupuncture and Chinese
medicine)

Physiotherapy

Chiropractic
Now you've got your health fund coverage in place, you're probably curious about how
often you can claim back your remedial massages. 
It's important to know that you can only claim one treatment per day and all extras
covered by your policy are subject to annual and lifetime limits. 
Take this example: if you have a yearly limit of $500 for massage therapies, you can
only claim up to $500 of massages each year. After that, you'll need to pay full price for your treatments.
Where can I go to get a massage that has health fund rebates?
You can claim a remedial massage from any registered massage day spa. When it comes to
receiving an in-home massage, it's important to check with your fund to make sure they accept mobile massage
bookings. 
Some health funds will only rebate remedial massage services that take place in a clinic or day spa
setting.
Your therapist will also need a certificate from the AMT (Association of Massage
Therapists) to be eligible to process health fund claims. 
If you're unsure whether your provider on Blys is registered, get in touch with our team and we'll find out whether your therapist is registered for health fund rebates.
Does Medicare cover remedial massage?
Unfortunately, Medicare does not cover remedial massage. Medicare covers some hospital,
medical and pharmaceutical health care costs. For example, it covers the cost of seeing a GP or specialist and
getting tests and scans, such as x-rays. 
It generally does not cover certain dental, physiotherapy, chiropractic or massage
costs. Instead, private health insurance covers these services. 
So if you want to score a rebate on your remedial massages, taking our private health
insurance is the way to go.
How does claiming a massage through Blys work?
Ready to book an in-home remedial massage with one
an experienced therapist on the Blys platform? Here is our step-by-step guide to claiming back your session with
your health fund.
First up, make sure to check with your health fund that:
They offer rebates for in-home
treatments;
Your coverage includes your
treatment/service of choice.
If they do, follow these steps within the Blys
platform:
Choose 'Remedial Massage' as the
massage type
Add your health fund name in the


'Notes for you Therapist'


box when booking 
We'll do our best to match you a service provider in your local area that is registered
with your fund.
After you've found your perfect match, you can book directly from the Blys app. Once your massage is complete,
make sure you provide your therapist with the information below to ensure they can claim your rebate for
you. 
To claim rebates, your therapist must also include the following details:
Your name and address

Date of treatment

Nature of treatment (you can add
remedial massage)

Health Fund provider number(s)
Unfortunately, not all Blys remedial massage bookings can be claimed through your health
fund. Below are the following booking/s that cannot be claimed:
If you're unsure who to contact, you can get in touch with our helpful
team who will assist in finding you the proper treatment and a
registered therapist.
After your treatment, you will automatically receive a tax invoice receipt created in
the name of and on behalf of your service provider – which can be used for your health fund claim. 
If you haven't received this email, make sure to check your Spam or Junk folder.
Can gift vouchers or certificates for massage services be claimed through the health funds?
Unfortunately not. Gift vouchers or certificates are not claimable through health funds because the person paying for the gift is not receiving the treatment, and the person redeeming the gift has not paid for the treatment. The receipt must clearly state that it is for a gift voucher/certificate, not a treatment.
And that's a wrap! When it comes to scoring a rebate on your remedial massage, it's important to check the specific details of your policy before making a claim. By checking what rules and regulations apply, you can avoid getting caught out with unexpected fees and charges. 
Ready to book a restorative remedial massage? With Blys, our experienced and registered massage therapists come to you, so you can enjoy a professional massage in the comfort of your own space.