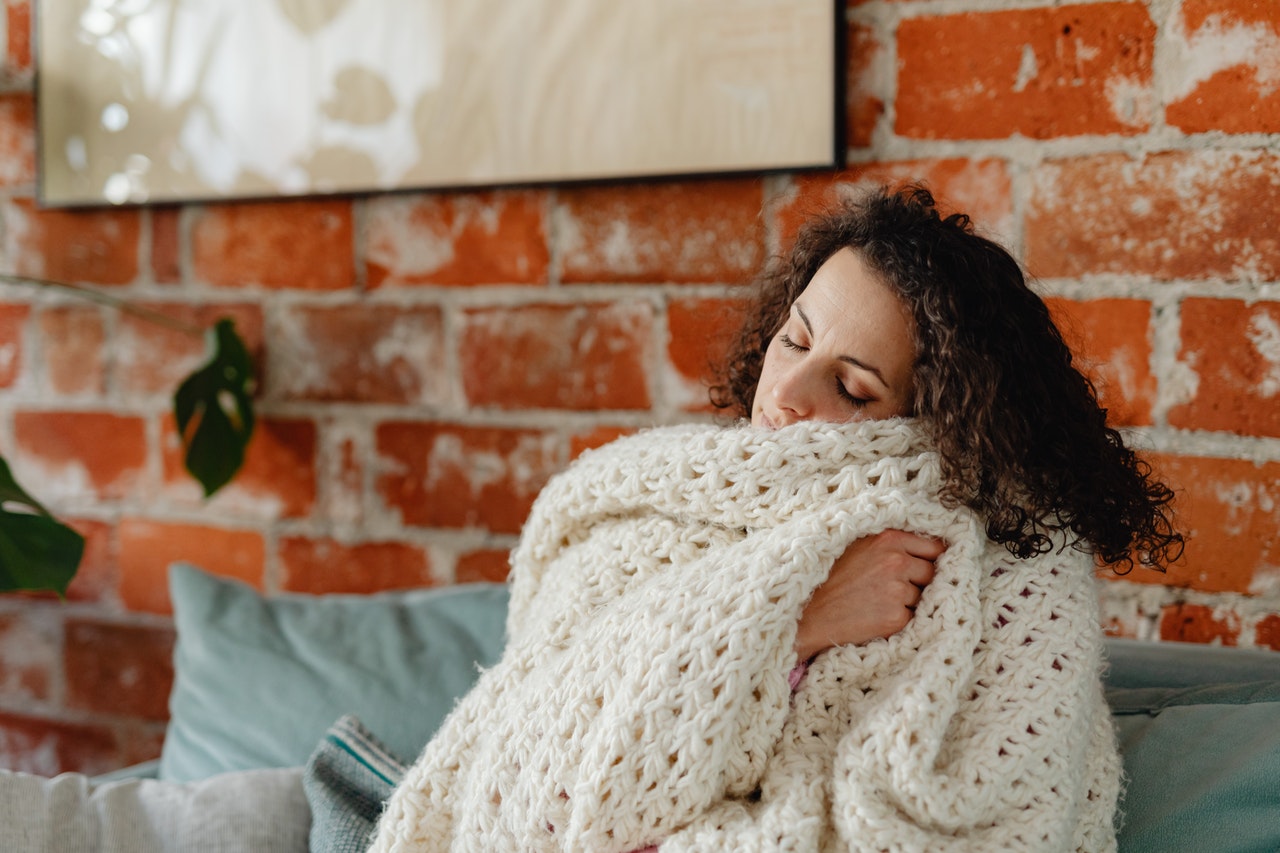 Cold and dreary months can bring about more than just the winter blues. From stiff muscles, and poor blood circulation, to dry skin and poorly functioning immune systems (hello flu season!) – winter can unfortunately leave you feeling worse for wear.
We know massage can help the body recover from these winter woes but we also know that clients can be concerned that a cold environment won't allow for a relaxing experience.
Lucky for them, there's a number of ways you can ensure your clients are kept nice and toasty during their treatment – aside from asking them to keep their windows closed and turn on the heating if they have it of course!
Here's our top 6 tips for giving the best winter massage:
1. Use a heated blanket 
Using a heated blanket or adding a thick fluffy blanket to your massage table is ideal for those clients that need a bit of extra warmth. Using thick and soft materials such as fleece are a great way to ensure ultimate cosiness, while having a heated blanket or even a portable warming pad might be the perfect solution to the client that is nervous about their house being too cold to enjoy the treatment.
2. Massage oil
Keeping your oils warm with an electric oil warmer avoids the 'ooh that's cold' reaction at the beginning of the massage. A massage oil that is warm is extra relaxing, especially when you factor in aromatherapy techniques into your treatment. While aromatherapy is an option that is chosen by your client, using citrus or woody massage oils increases client comfort levels by calming the senses and promoting relaxation. 
3. Delight your clients with hot stones 
Hot stones might just be the optimal choice for a winter massage. While a client must choose to add hot stones to their massage, this option is perfectly suited for cold winter weather. While having the physical benefits of improving muscle stiffness and alleviating pain, hot stones also give your client maximum relaxation.
4. Keep your hands warm
Of course, that little flinch of surprise when you begin the massage is considerably normal in any season of the year, but in winter it becomes especially apparent. Keeping your hands warm before you begin, whether that be rubbing your palms together gently or washing your hands in hot water is a great way to make your client feel at ease from the very beginning and keeping them warm as well!
5. Use a warm wheat bag
Draping a warm wheat bag over your clients forehead during a massage can be a simple way to warm up the senses. Of course you'll want to check with your client that they feel comfortable with this technique first but keeping the face warm is a great way to create that cosy warm feeling.
6. Keep the areas you're not treating covered
While this tip might seem like a no-brainer, keeping clients snug and wrapped up is crucial to providing ultimate comfort to your clients by helping them retain as much body heat as possible. Extra towels or blankets will do the trick. These can be wrapped around areas you're not treating while you work on other parts of the body.
The winter months can be dreary and feel like they're never going to end, so making sure your client experiences the utmost comfort and relaxation during their massage is the key to giving winter a bit of warmth to it!