Are you hearing the jingle of bells? Decorations are going up, lights are starting to twinkle, and Westfield is busier than usual. It's definitely beginning to look, smell and sound like Christmas.
If you're looking to spread wellness to the people in your life, then we have the Christmas gift ideas list for you. These 12 suggestions are all fantastic ways of promoting a healthy lifestyle in different areas of the health and wellness sector. From your brain to your body, here are the 12 Days of Christmas: Wellness Edition.
The First Day
On the first day of Christmas somebody gave to me: books about wellness. These are enriching to read and fill the mind with positivity and motivational thoughts. They also provide actual, practical tips and ideas. These wellness books don't just make great coffee table books for display – they provide meaningful information that offer insight into the ways of living your best life.
Blys picks:
1. "The Rhythm Of Life: Living Everyday with Passion & Purpose" by Matthew Kelly"
2. The Power of Intention: Learning to Co-Create Your World Your Way" by Dr. Wayne W. Dyer
3. "The Antidote: Happiness For People Who Can't Stand Positive Thinking" by Oliver Burkeman
4. "The Art Of Loving" by Erich Fromm
The Second Day
On the second day of Christmas somebody gave to me: essential oils. These bad boys are actually not bad boys at all – they're pretty good guys. Essential oils are a natural way to help calm the nervous system, reduce stress, promote healing, clean wounds, encourage sleep and energise the body.
There's a tonne of different kinds of aromatherapy oils out there and all have different qualities, so be sure to read up to find out what's right for you.
Oil Info:
1. Grapefruit oil as an acne-fighting agent, cold and flu relief, fatigue and jet-lag fighter and hangover cure.
2. Peppermint oil for irritable bowel relief, combatting bad breath and its anti-inflammatory properties.
3. Lemongrass oil is anti-bacterial and anti-fungal to fight infection and promote healing, is anti-inflammatory to relieve pain and swelling, and has antioxidant properties.
4. Lavender oil for promoting hair growth, encouraging relaxation and better sleep, premenstrual tension relief and for reducing the severity of migraine headaches.
The Third Day
On the third day of Christmas somebody gave to me: a personal tea set. You can probably never drink too much tea, and with so many different kinds out there now, the art of drinking tea has almost become a sport. Specialty tea stores like T2 have seen a boom in business as people recognise the wellness properties of tea.
We can celebrate tea at the Australian International Tea Expo, and even visit tea festivals in their own states, like in Sydney and Melbourne. A personal tea set is a sweet Christmas gift for the tea fanatic in your life.
The Fourth Day
On the fourth day of Christmas somebody gave to me: a cool yoga mat. Yoga is an ancient art that different cultures have adapted over the centuries. Whatever your preferred style may be, stretching those muscles becomes much easy and more enjoyable on a good-quality mat – especially if it comes in groovy patterns.
Steph on the Blys marketing team is our resident Yoga Instructor. She uses and recommends Unit Nine for yoga equipment. This company also provide high-quality gear for boxing, the gym and the beach.
The Fifth Day
On the fifth day of Christmas somebody gave to me: a herb garden starter pack. Or, if you already have a thriving herb garden, something to help you maintain it. Suggestions within this idea include herb pots, a little watering can, new seeds, some fertiliser, or anything garden-related.
If they don't yet have a herb garden, they'll be amazed by how useful growing one is. Fresh herbs will spruce up any dish in an instant. Basil, parsley, rosemary, thyme or mint can be used in a huge range of dishes (including beverages). It's cheap, sustainable, and bountiful. You can even dry herbs out and crush them to create sprinkles. The opportunities are endless!
The Sixth Day
On the sixth day of Christmas somebody gave to me: a Blys massage gift card. The gift of relaxation is one that literally everyone can use. No matter who you're gifting a massage to this Christmas, Blys will give them exactly what they need.
A Blys Christmas gift card is wonderful for parents, partners, friends or coworkers. The process is entirely online so booking is a breeze. Have your gift card delivered to your inbox or directly to your recipient. From there, they can choose their time, location and style – it's an entirely personal gift!
These gift cards make last-minute shopping a breeze and will be truly appreciated. Whether you want to give back to a loved one or say thanks to a colleague, a gift voucher from Blys is the best way to relax this Christmas and into the New Year.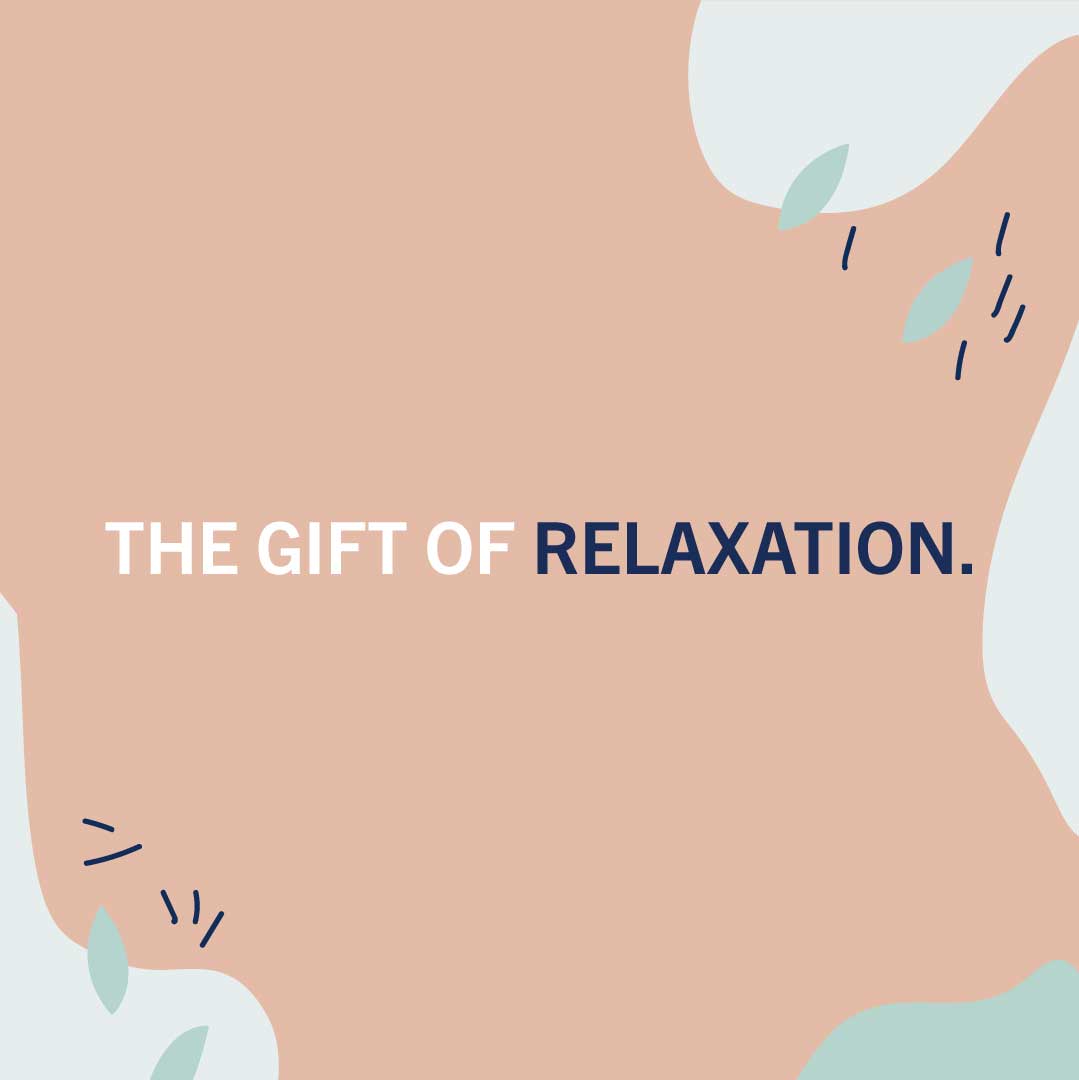 Blys gift cards have, in our previous years, been hugely popular for those Googling "massage Sydney" or "massage Melbourne". Blys has since expanded into over 13 main cities nationally, so now Australians everywhere can get their hands on a massage gift card for Christmas.
The Seventh Day
On the seventh day of Christmas somebody gave to me: a voucher for Nimbus & Co. This wonderful company has three locations in Bondi, Byron Bay and Melbourne. Offering a range of holistic wellness experiences, Nimbus & Co. are especially well known for their infrared saunas. These state-of-the-art saunas have some incredible benefits, including anti-aging capacities, cell revitalisation and muscle restoration.
Infrared saunas don't use steam the way a traditional sauna does. Instead, invisible infrared light penetrates the body's tissues in an unparalleled way. Infrared saunas are therefore much more comfortable than traditional saunas, and have greater healing potential.
Our friends over at Nimbus & Co. offer gift vouchers for their three store locations. They also offer a curated selection of holistic instruments and accessories that are perfect for any self-care lover. We are genuine lovers of their products, which is why they hosted one of our content shoots!
The Eighth Day
On the eighth day of Christmas somebody gave to me: soothing Epsom salts. This special type of salt isn't actually salt at all – it's magnesium sulphate. It's actually a mineral, and it pretty much has magic properties.
If you've ever had a hard day (or even if you haven't), an Epsom salt bath is a soothing way to wind down. Epsom salt baths work to relieve mental and physical stress, relaxing the muscles by affecting the body's magnesium levels. Magnesium is used in the body's regulation of muscle and nerve functioning. It also helps support immunity, steadies the heartbeat and is involved in bone health. All of this is very important stuff.
You can find Epsom salt in organic products like soaps, scrubs and soaks from Lush. You can also get it at a chemist or supermarket – but personally having it in a bath bomb is an added luxury. Products like these make fantastic gifts!
The Ninth Day
On the ninth day of Christmas somebody gave to me: a powerful blender. Juices, fruit smoothies, protein smoothies, dips, chutneys, sauces – a good blender can give it to you all.
Every kitchen needs one of these. They're versatile, convenient and fast. A breakfast smoothie is the perfect solution to morning indecisiveness. Pop your favourite veggies in to whip up a dip or chutney as a healthy midday snack. If it's edible, it's worth sticking in a blender. You can create some fun and tasty things in a blender. Everyone has a use for one!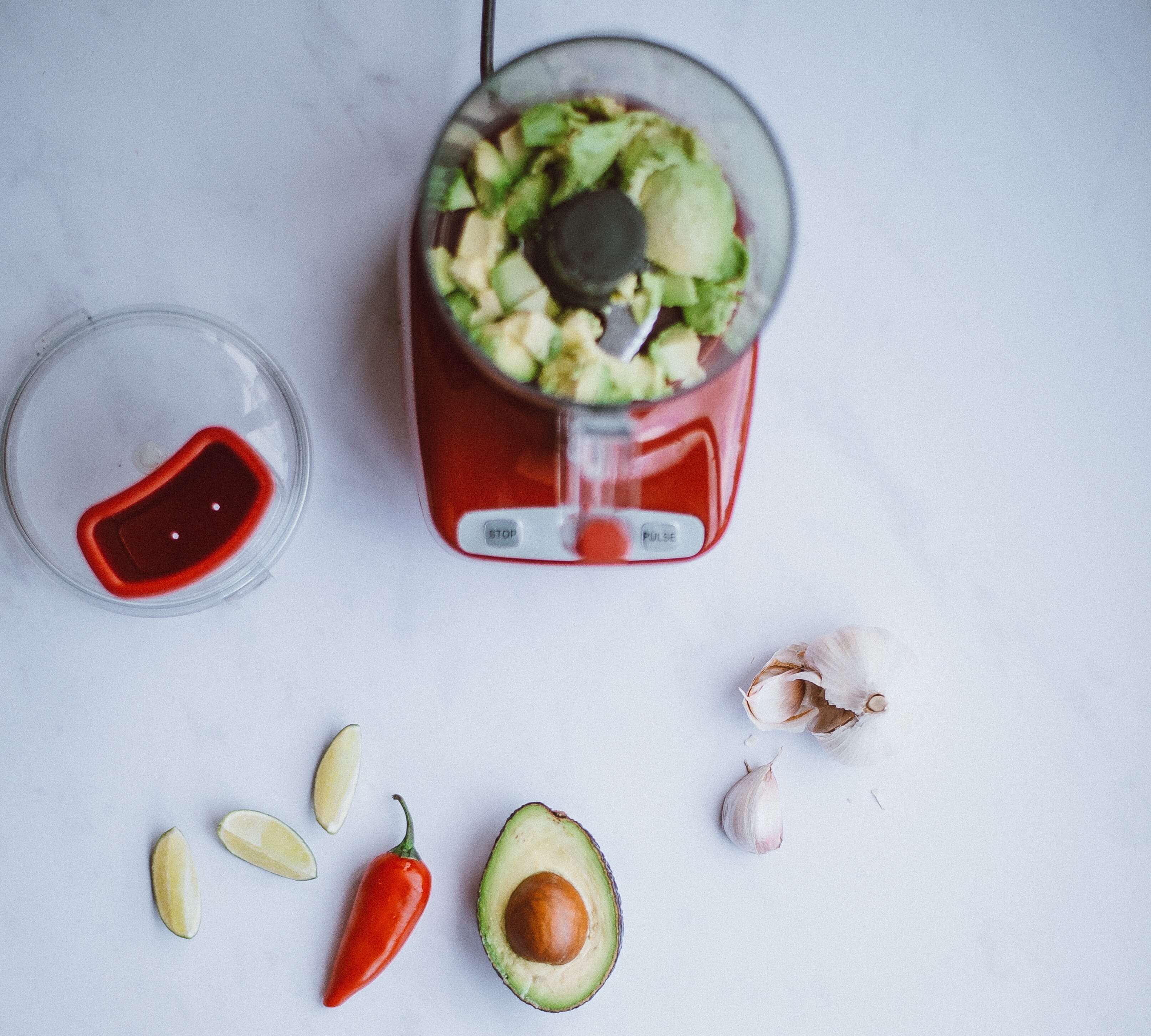 The Tenth Day
On the tenth day of Christmas somebody gave to me: wireless headphones. Headphones have swung back into style with the big brands making a fashion statement out of them. They come in a tonne of different styles, colours and patterns.
Headphones are super useful no matter what you use them for. For the office, a pair of noise-cancelling, bluetooth headphones are fantastic to take calls on and pace with. These ones from Bose are sleek and corporate-chic.
If you're after something eye-catching, check out this jewellery-inspired collection from Frends. These make a statement all of their own when you're jamming out or taking calls. Good quality headphones make all the difference in your day-to-day life if they're something you use regularly. Having a pair of nice headphones really provides those positive vibes whether you're listening to a podcast, meditating, or even cleaning the house.
The Eleventh Day
On the eleventh day of Christmas somebody gave to me: a new organiser, which one of those things that needs replacing every year. Christmas is perfectly positioned at the tail-end of the year in regards to organisation. All your prep work for the new year becomes a treat!
Organisation is important no matter what your occupation or lifestyle is. While we know how handy the calendar and reminders are on your phone, honestly nothing sinks in quite as well as the written word.
Bullet journalling has made huge waves recently. It's a way to be creative and unique in organisation, and some people have really made it into an art form. Don't just go for any old scrap of paper – an organiser isn't an accessory but a necessity. The Journal Shop and kikki.K both provide wonderful stationary with options for personalisation.
The Twelfth Day
On the twelfth day of Christmas somebody gave to me: more scented candles! Modern chemist-wizardry means that candles come in just about any flavour your heart desires these days. We say "flavour" because some candles smell so good they make us salivate.
It wouldn't be a Christmas list without a classic scented candle. They last ages, are wonderfully atmospheric, make a room smell great and look pretty. Personally, we believe adding any candle to a room instantly makes you feel a little more glamorous.
A candle in the living room makes your house inviting. Put them on the table or in the bedroom make the evening romantic. One in the bathroom adds a touch of luxury. Candles, candles, everywhere! All the flavours!
Palm Beach Collection do some delicious scents with a mix of fruity and fresh varieties. If naked flames aren't your think, they have a matching range of diffusers to match their mouth-watering candles as well.
That's the Twelve Days of Christmas: Wellness Edition for you. From everyone here at Blys, we wish you a very Merry Christmas and a wonderful New Year!
Order your massage gift vouchers online today and give them the gift they deserve this Christmas.