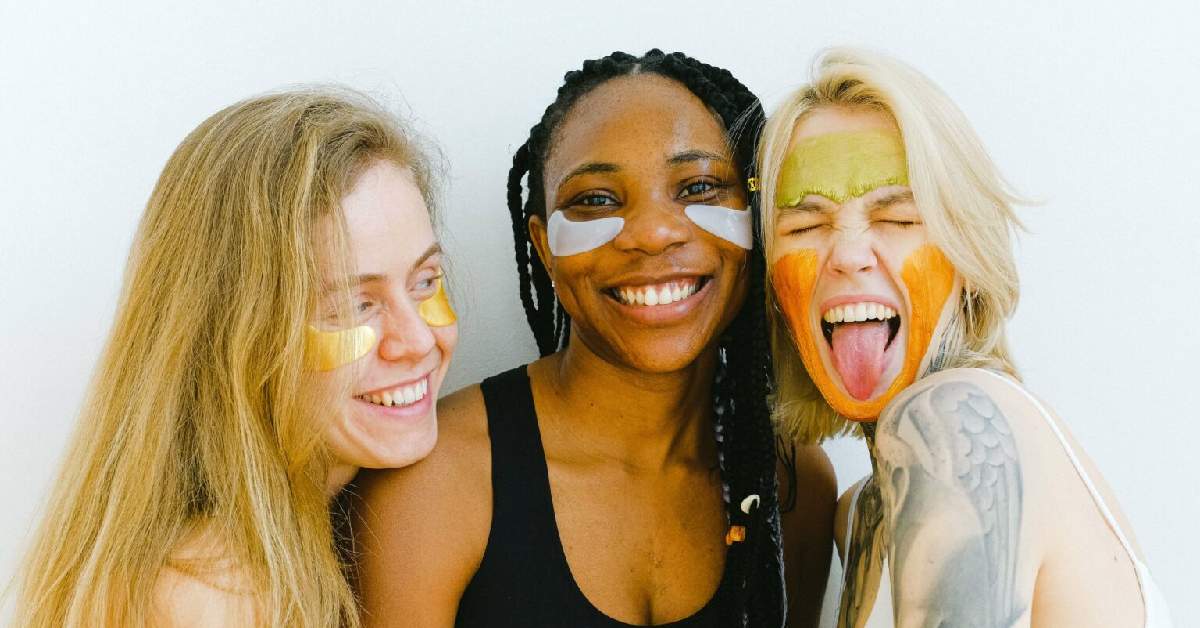 When it comes to TikTok, you're sure to come across video content that is equally amazing, mind-boggling and life-changing all at once. The social media platform continues to wow us with some of the most ridiculous life hacks we've seen to date, especially when it comes to all things beauty.
Whether you need a 30-second makeup trick, a secret to boosting your skincare glow or even how to give yourself a 'natural' contour, we've trialed 7 of the best beauty hacks straight from TikTok so you can decide whether to try them for yourself.
Best TikTok Beauty Hacks 
1. Get Beautiful Soap Brows for just $1
Soap brows are a simple yet effective beauty hack that help you shape, fluff and set your brows all day long. 
To achieve this beauty trend you need to get a bar of soap (preferably one that is glycerin, uncoloured, or unscented), grab a clean spoolie, and dampen the soap slightly to create a tiny bit of residue.
Then, you want to brush your brows upwards to give them a fuller look. Need a bit more filling in? Add extra definition with your brow pencil. And there you have it! An innovative way to use a $1 bar of soap to create beautiful brows.
Our verdict: 0/5 – Unfortunately, we found that this hack just didn't work for us. The soap made our brows feel crusty and hard, and the colour didn't show up at all on our dark brows. We might just stick to our tried-and-true brow products for this one.
2. Smooth the frizz with dental floss
When we first think of dental floss, we don't exactly think of using it on our hair. But bare with us, this could change your life. 
If you're prone to frizzy hair or want to tame those flyaway strands, this simple beauty hack has been made for you. Simply grab a strip of dental floss, start from your roots and move the floss downwards over your hair. This should smooth down those flyaways and tame the frizz in seconds. 
Our verdict: 5/5 – Our team were seriously impressed with how well this worked! Our hair felt noticeably smoother and softer, and the frizz was definitely tamed. We'll be keeping a roll of dental floss in our beauty stash from now on.
3. Need blush? Try red lipstick
Draping (a.k.a. contouring with blush) is making a comeback. And this time, the beauty gurus of TikTok are demonstrating this hack using red lipstick. 
Whilst a red lip is normally the statement piece of a makeup look, this bold lip product is added to the face to give a 'blushed' effect. 
All you need to do is add a small amount of lipstick to your bare face. It may look a little strange at first, but after you've applied the lipstick to your face, blend it out with a beauty blender, add your favourite foundation or concealer and then finish off your makeup as usual. Did you notice a difference?
Our verdict: 4/5 – We were surprised at how well this worked! The red lipstick added a lovely flush of colour to our face and blended out easily, no brushes needed. The only downside is that it can be a little bit messy, so make sure you have some makeup wipes on hand to clean up any mistakes.
4. Fake tan is the new face contour
Fake tan has been a fan fave for years – used to give a sun-kissed, post-holiday look to those who can't easily hop on a plane to Europe (or the rest of us Aussies coming to terms with La Niña).  But in a recent TikTok beauty trend, fake tan has been used to create 'Tantouring' (yep, tanning and contouring combined). 
This technique creates a  'natural' contour without the need to apply contour products. All you have to do is apply fake tan as you would contour products, leave on for the desired amount of time, wash off and there you have it! A long-lasting contour.
Our verdict: We'll give this one a 3.5/5 since we didn't actually try it ourselves – from the video, though, it seems to work a charm! We love that this is a quick and easy way to add some definition to your face, plus it's great for those who are trying to avoid using too many products on their skin.
5. DIY nose job with your eyeliner
TikTok has provided us with another contouring hack that we were eager to try out (making this the perfect DIY beauty hack). And this time, it's using your eyeliner to contour your nose. 
Since contouring became popular in 2013, we've tried finding the best way to achieve a natural contoured nose. And your eyeliner might just be the answer. 
All you need to do is apply your eyeliner down the edges of your nose, apply a highlighter down the centre of your nose and blend.
Our verdict: 5/5 – This hack is super easy to follow and gave us great results! We loved how this made our nose look slimmer and more defined, without looking overdone. We'll definitely be keeping a brow pencil or two in our pencil cases.
6. Create bouncy, heatless curls with a sock
Applying heat to your hair can cause damage in the long term. But it's not the only option you have.
With TikTok's miraculous hacks, sock curls are another useful trick that has blessed our screens. You can create beautiful, bouncy waves with just a sock and water, and there's no need to apply any heat.
To create sock curls, you need to grab a long sock, dampen your hair, and then from the front, wrap your hair around the sock, grabbing a piece from your hair with each twist until your hair has been wrapped up. Leave in overnight for the juiciest of curls.
Our verdict: 4/5 – We've kept this trick up our sleeve for quite some time now, as it's a great alternative to heat styling. We love how this gives our hair some extra volume and bounce, without damaging our locks.
7. Get rid of under-eye bags with cold cabbage
If you've got dark circles under your eyes, this is one of the best TikTok beauty hacks that might just become your new favourite. 
Cabbage is a leafy green vegetable high in Vitamin K and antioxidants that can increase hydration in the skin. You need to grab a cold cabbage leaf from the fridge. Break it up into a small piece to fit under your eyes, let it sit for 10 minutes and remove. It's a cheap, eco-friendly hack you can try daily to help give your skin a healthy collagen boost. 
Our verdict: 3/5 –  This is a great hack if you're looking for a cheap and easy way to reduce the appearance of under-eye bags. We found that it helped to brighten and hydrate our skin, though we didn't notice a huge difference in the size of our under-eye bags. It did get bonus points for sustainability, though!
That's a wrap! Have you been shocked or surprised by any of the hacks we've found? Whilst trying some new beauty hacks has been fun, we'll definitely be leaving the more far-fetched hacks to the pros. 
Ready to give some of these TikTok beauty hacks a try? Or would you rather leave your beauty routine to the professionals? With Blys you have access to hundreds of beauty technicians, wellness experts and professional therapists. Just pick a date, time and treatment, and they'll come to you.
Tiktok Beauty Hacks that actually work
1. Smooth hair frizz with dental floss
2. Need blush? Try red lipstick
3. Fake tan is the new face contour
4. DIY nose job with your eyeliner
5. Create bouncy, heatless curls with a sock
Tiktok Beauty Hacks that don't work
1. Get Beautiful Soap Brows for just $1
2. Get rid of under-eye bags with cold cabbage
Rather leave your routine to the professionals?
Book an in-home beauty treatment with Blys today.
Book Now