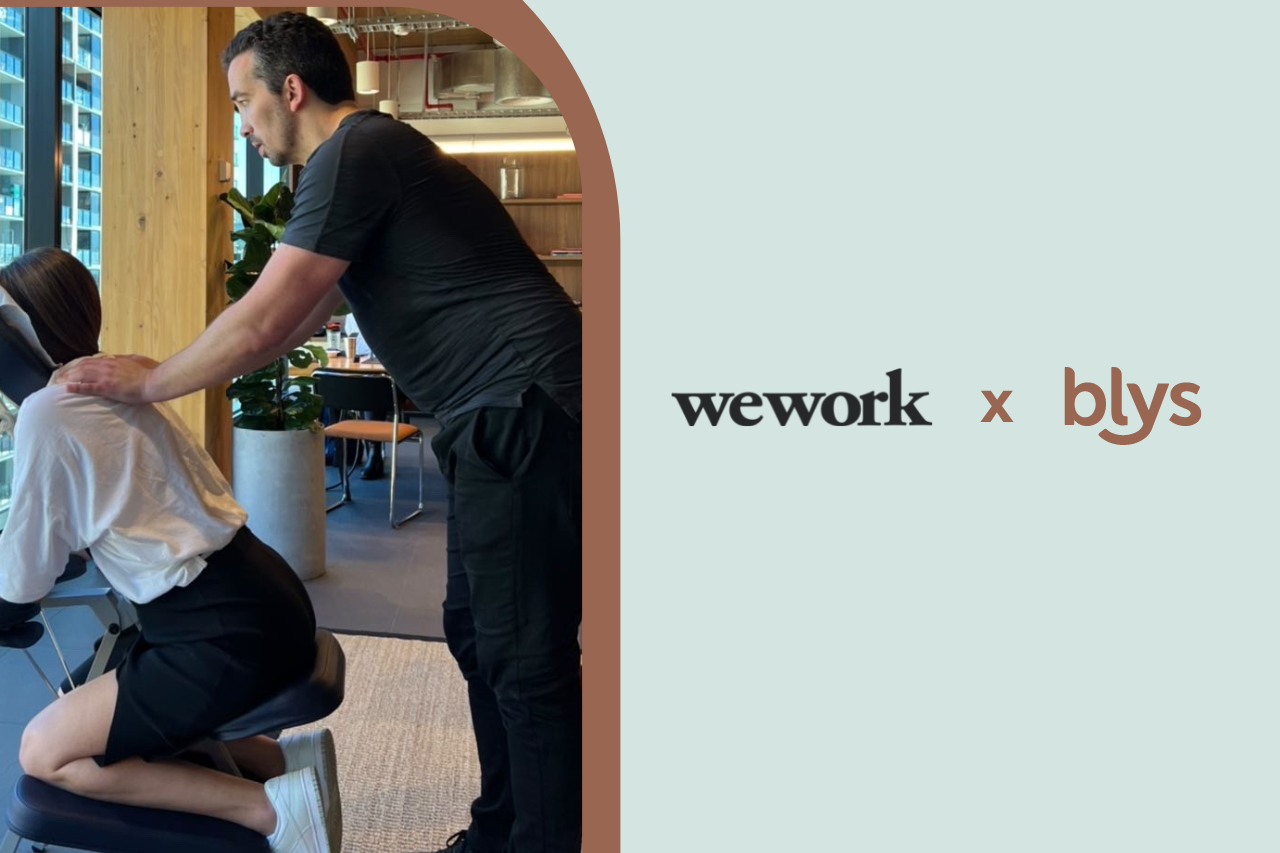 Two and a half years into the pandemic it's no secret that hybrid and flexible work is here to stay.
Co-working spaces like WeWork have risen in popularity for freelancers and businesses of all sizes as people look to make the shift from traditional workspace arrangements and offer their teams flexible solutions that work for a range of lifestyles and schedules. 
When WeWork got in touch with Blys and asked us to arrange 10 minute massages for their Access members to  enjoy during WeWork's  Brisbane Open House at 25 King Street we jumped at the opportunity and sent over a few of Brisbane's best mobile massage therapists to deliver some surprise self-care.
Since joining WeWork at their King St Brisbane Open House event, we've partnered with them once again at 310 Edward St for the World Mental Health Day massages and multiple WeWork locations across Brisbane. 
We recently spoke to WeWork's Community Lead Bri Ellison to learn what inspired WeWork to  bring massages and wellness to their most recent events and why they love partnering with Blys.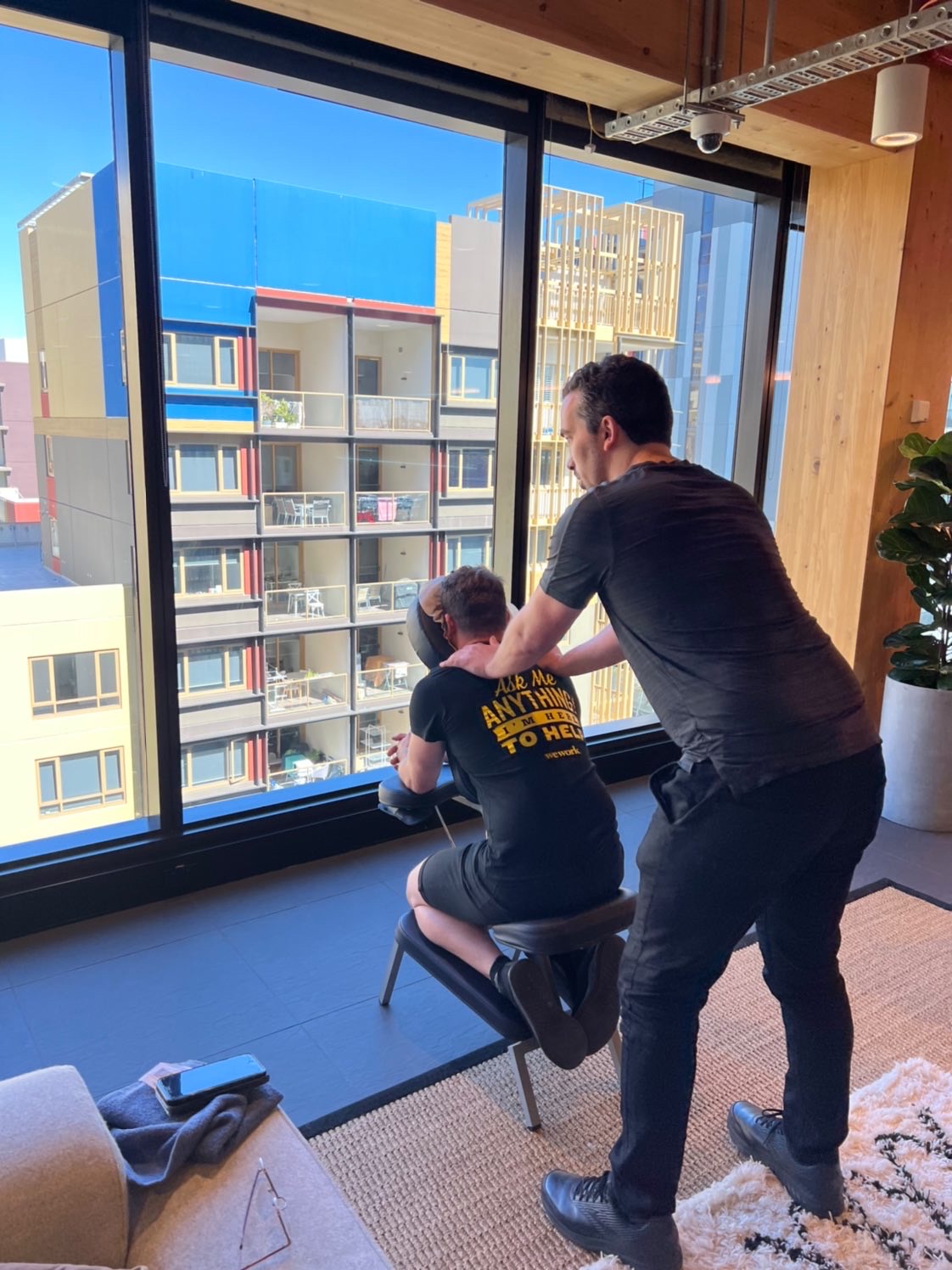 Q: What do Open Houses at WeWork usually look like and what inspired you to incorporate wellness into your events?
A: As one of the leading global flexible space providers, WeWork launched the Open House program as an opportunity for new clientele to come through our space, trial for the day, and enjoy the benefits and amenities that WeWork has to offer! 
Lately, many people around the world report experiencing burnout and stress. Ensuring that our members can come to a space where they feel welcomed, relaxed and inspired to tackle any challenge has been essential in our mission for 2022. 
Q: How did the lucky recipients enjoy their treatment? Did this addition meet your event objectives?
A: Incredibly successful! Initially, we were aware that some members may feel insecure about signing up for a massage in our common area, however together with our Community team, we managed to create a safe, inclusive environment which resulted in an enthusiastic line of people eager for their chance to wind down with 10 minutes of pure relaxation. 
Q: How did you find the process of using Blys from booking to payments to the experience itself?
A: We found the Blys team friendly and professional from the get-go. The massage therapist arrived perfectly on time, and was so personable we'd love to have him back again! 
Q: Would you recommend Blys in-office massages to other businesses?
A: At WeWork we believe that focusing on employee wellbeing is good for business. We can't wait to see Blys at our nearby WeWork 310 Edward Street to celebrate World Mental Health day in October.