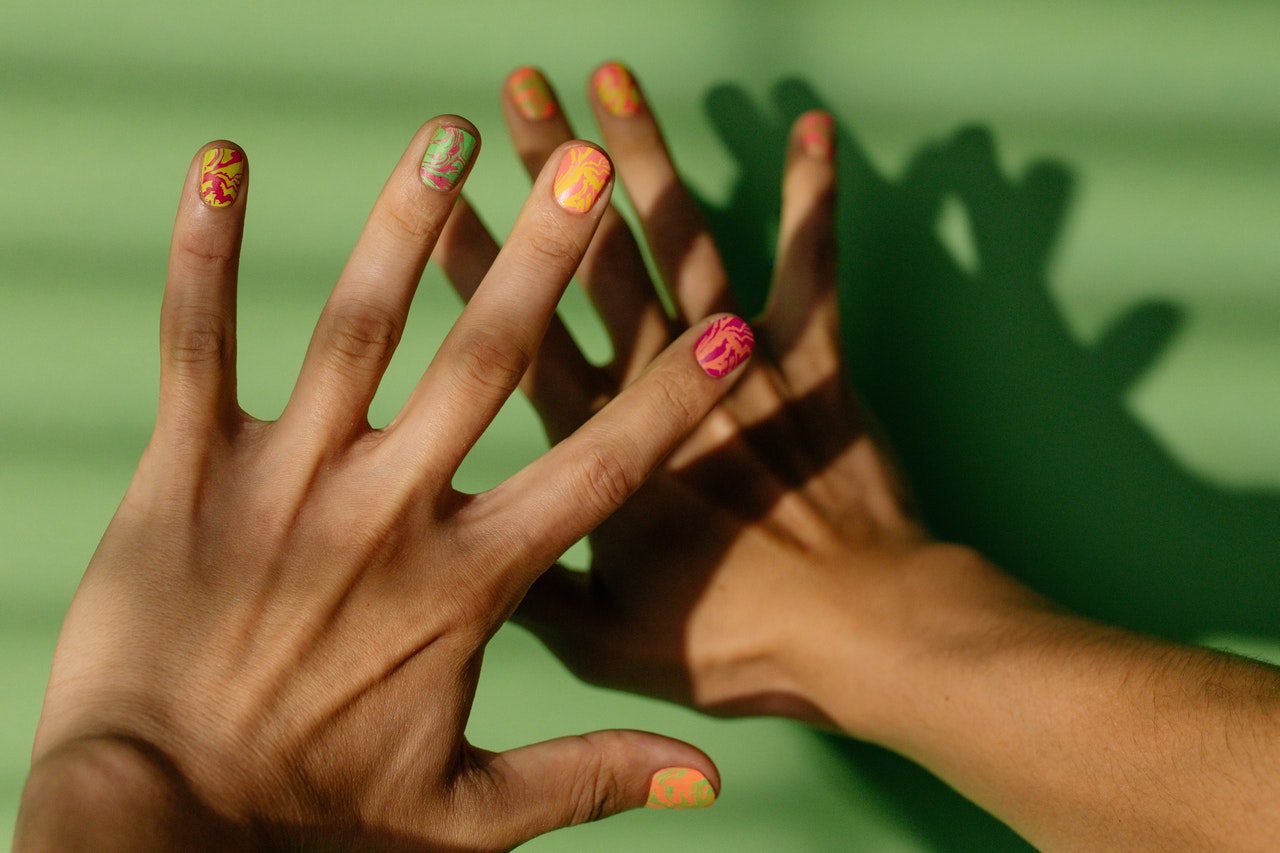 If you've ever visited a nail salon, you'll know how many choices you have to make. 
Before you even take your seat, you'll need to work out whether you want Shellac or regular polish, what shape you'd like your nails to be and even consider whether you want to throw in a pedicure, too.
Then, perhaps the hardest part, you'll have to make a call on what nail polish colour you're going to pick! Throw in long commutes in traffic, struggling to find a park, and sitting in a salon with 20 plus other people, it's no wonder a trip to the nail salon can feel all too hard. 
But by booking an in-home manicure with an experienced nail technician, you can skip straight to the good part: putting your feet and hands up and getting a relaxing mani. 
To help you get the most out of your next appointment, let's run you through how often you need to book a manicure, how to pick the right type of manicure for your nails (and lifestyle) and what to expect from your first at-home manicure.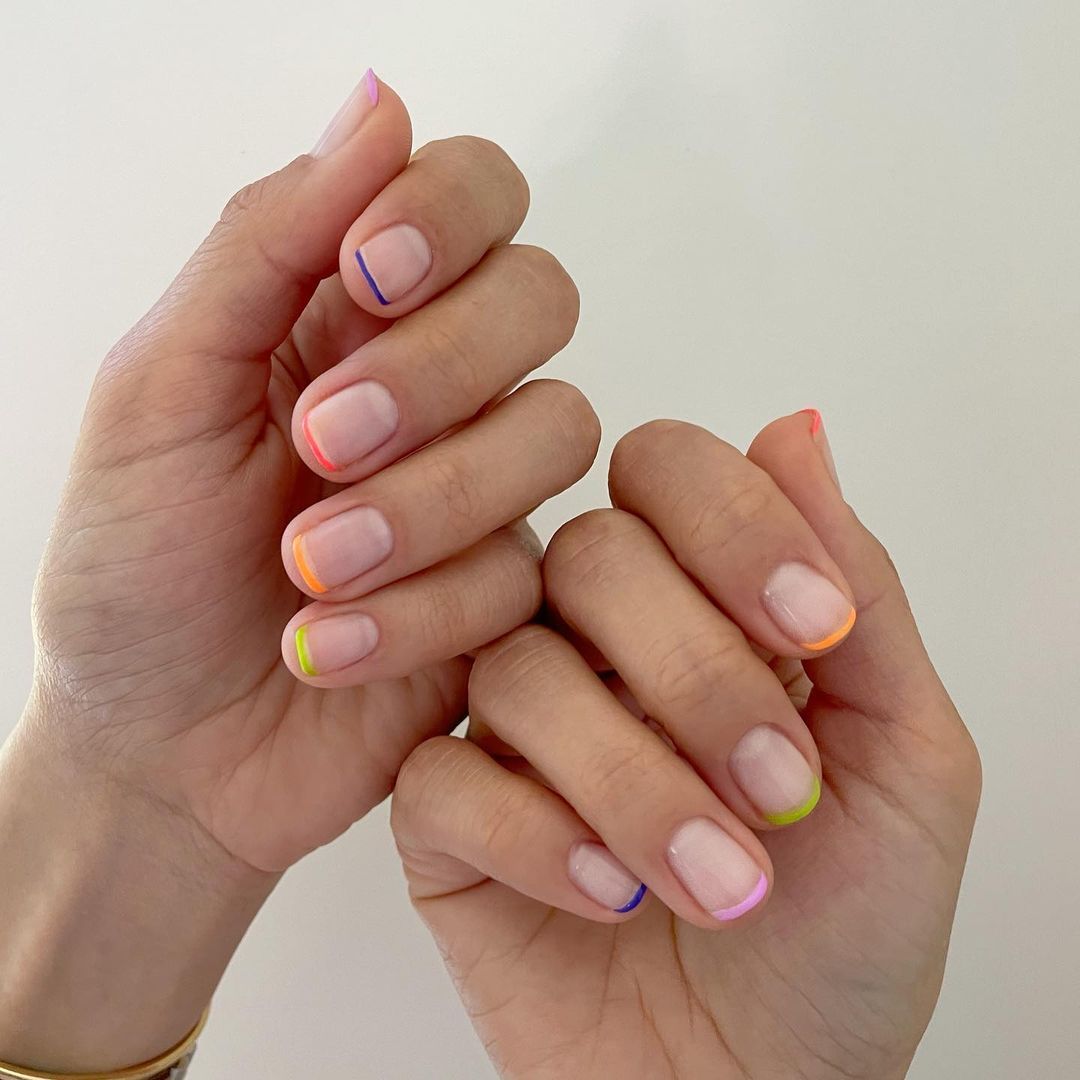 What is a manicure (and why you should be getting one regularly)
Let's start with the basics. A manicure is a type of nail treatment designed to keep your nails nourished, strong and healthy. 
It's performed by an experienced nail technician who will be able to file, buff, clean and paint your nails either at a beauty salon or through an in-home manicure booking. Typically, manicures take anywhere from 15 minutes (for an express mani) all the way up to 90 minutes (for an acrylic manicure). 
Most manicures will typically follow the same initial steps:
Removing any polish or Shellac gel from your nails

Soaking your nails in water to soften the nail bed 

Filing and buffing the nails and cleaning your cuticles 
From there, you can decide to add-on extras like Shellac gel,  acrylic nails, and even nail art (if you're inspired by Euphoria!)
So, how often should you book a manicure? Regular manicures will help keep your hands and nails nourished, healthy and strong.  Ideally, you should leave at least two weeks between your appointments to give your nails time to grow. Another good cue is to check the condition of your polish. Once you notice breakage or chipping, it's a good time to book your next manicure.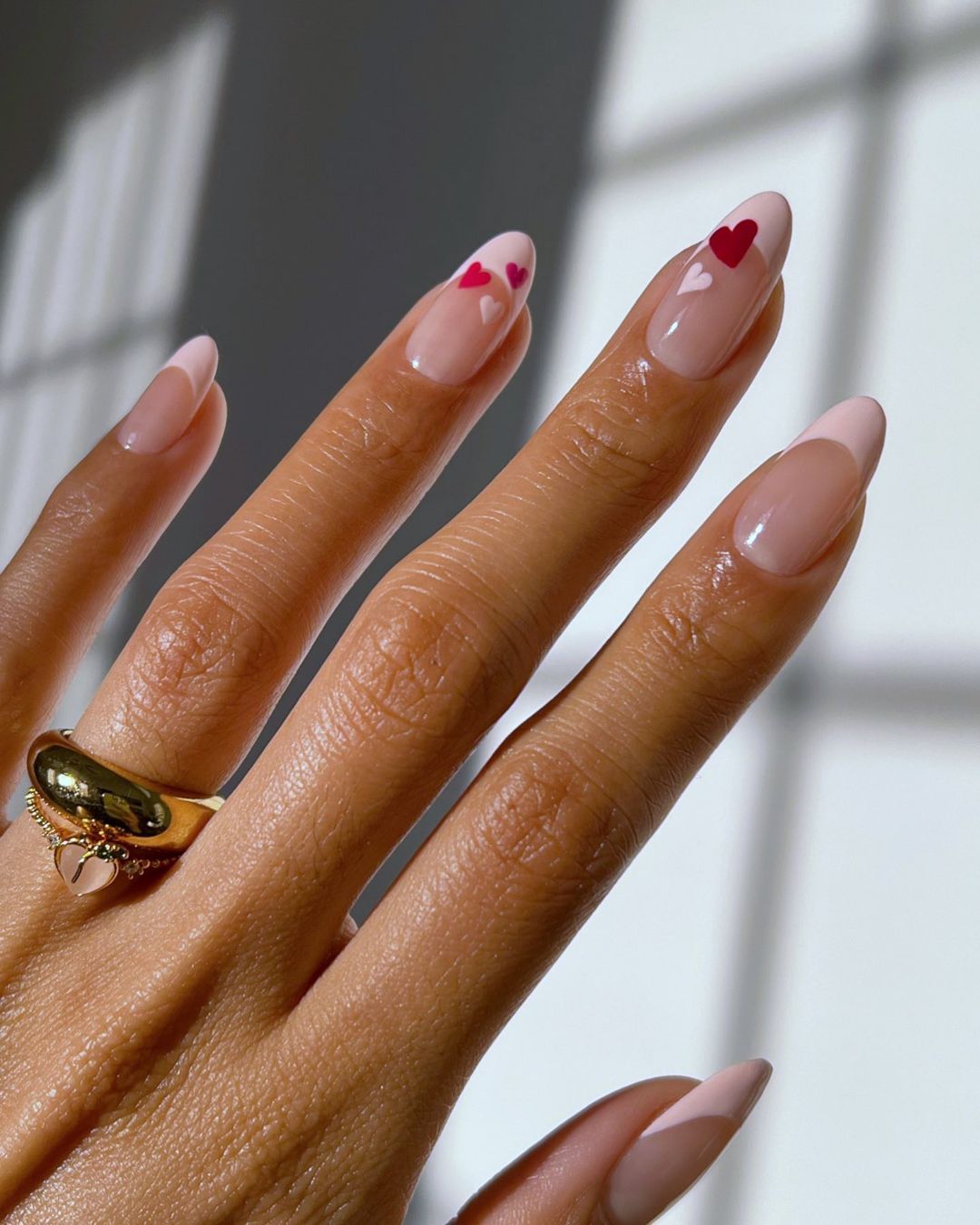 What different types of in-home manicures can you book?
You want your manicure to suit your nails and lifestyle. Luckily, there are a bunch of different in-home manicure styles you can choose from. 
From gel manicures to French manicures and men's manicures, the key to getting the most out of your nail treatment is to know what to expect from each service. 
Classic manicure
?  The best in-home manicure for anyone who likes to change polish colours frequently and wants something  gentle on the hands. 
As the name would suggest, a classic manicure is a signature nail service that will leave your hands feel fresh, soft and polished. You could
Your nail technician will soak your hands, trim, buff and file your nails and clean your cuticles before applying the polish of your choice and a drop of cuticle oil. 
Typically, a classic manicure will take around 45 to 60 minutes, with the polish designed to last for up to seven days (depending on your job and lifestyle). Once your polish begins to wear off, you can simply remove at home or rebook your next manicure.
Interested in booking a classic manicure at home? Book a session with Blys and get your nail technician to come to you.
Luxury manicure
?  The best in-home manicure for anyone with nails that need some extra TLC or if you want to look and feel your best before a big event.
Ready for a truly luxurious in-home manicure experience? A 60-minute luxury manicure will give your hands and nails all the attention they deserve. 
This relaxing manicure follows all the same steps as a standard manicure, but with the addition of an exfoliating scrub and moisturising hand massage. Once your nails are prepped and primed your nail technician will add your polish colour of choice, leaving your hands  sparkling and ready to take on whatever the day throws at you.
A luxury manicure is perfect if you really want to treat yourself before a milestone anniversary, event or even a wedding (or you want to impress a potential client at your next big meeting). 
Want to treat your nails to a luxury manicure from the comfort of your home? Book a session with Blys and get your nail technician to come to you. 
Gel Shellac manicure 
?  The best in-home manicure for anyone who is looking for low-maintenance nails that will continue to look shiny and chip-free for weeks to come. 
Looking for a long-lasting manicure? Look no further than a Gel Shellac mani, the perfect nail treatment if you want to go a little longer between appointments. 
After your nail technician has soaked, trimmed and cleaned your nails, they'll use a gel polish (in the colour of your choice) and a UV light to lock the polish in place. Expect a base coat, followed by at least two layers or colour and a top coat to leave your nails glossy and photo-ready.
The addition of UV light means Gel Shellac manicures tend to take up to 75 minutes. But, your polish should remain chip-free for two to three weeks (and can withstand the rough and tumble of daily life with ease). 
Ready to give a Gel Shellac mani a try? Book a session with Blys and get your nail technician to come to you. 
Acrylic manicures 
?  The best in-home manicure for anyone who wants longer, crowd-stopping nails that last the test of time. 
Ever wished your nails would grow faster? Well, with an acrylic manicure you can score the nail length of your dreams in less than two hours. This manicure style involves a combination of liquid and powder to create a hard, protective layer over your nails. 
Acrylic tips are adhered to your nail and instantly add length (and can be filled to whatever nail shape you want). This manicure style usually takes around 75 minutes and can last up to three weeks. 
Plus, if your acrylics are still in good condition, you can book a short 45 minute infills treatment to fill in any regrowth between your next full-set manicure.  
Want to try Acrylic nails for yourself? Book a session with Blys and get your nail technician to come to you. 
Mani-Pedi treatments
Want your tips and toes to look their best? By booking a mani-pedi package, you can get both your fingers and toes ready to take on the world. 
As the name would suggest, a mani-pedi treatment allows you to book a manicure and pedicure treatment in one session. A classic mani-pedi should take around 90 minutes while a Gel Shellac mani-pedi will take around 2 and a half hours. 
This is a great option if you want to ensure a cohesive look between your nails and treat yourself you a relaxing self-care session.  
No-polish manicure 
Spoiler alert: manicures aren't just for women. Here at Blys, our experienced technicians regularly deliver no-polish manicures for a no friss, no fuss self care experience  — a great option for men looking to get their nails feeling their best with a quick and easy natural tidy up. 
By booking  a no-polish manicure you can score all the benefits of a manicure to keep your nails strong, healthy and clean. 
Ready to try your first no-polish  manicure at home? Book a session with Blys and get your nail technician to come to you.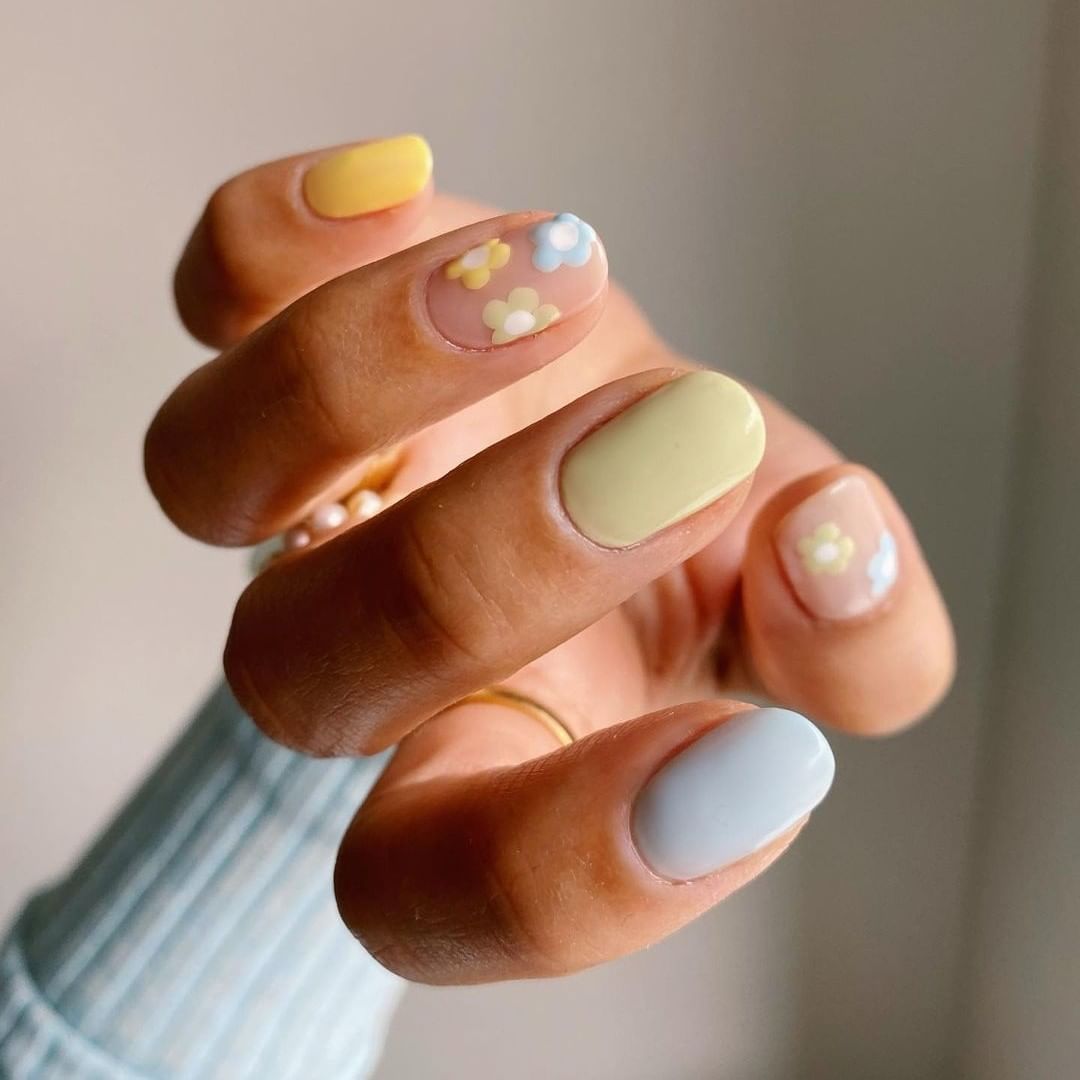 Why you'll love an in-home manicure
Obviously we're a tad biased, but we reckon at-home manicures are the easiest way to add a dose of self-care into your routine. 
Rather than wasting time driving to a salon or getting held up in traffic, an in-home manicure allows you to book a manicure at a time that's convenient for you.
With zero travel time, you can squeeze in an appointment during your lunchbreak while working from home (making it easier to keep your nails looking and feeling their best). Plus, you'll be able to fully unwind in the comfort of your home for a more relaxing treatment, too.
What to expect during your first in-home mani session
We get it: booking your first manicure at home can be daunting. So, let's walk you through exactly how easy the process is from start to finish.
To make your appointment, simply jump onto the

Blys app

or

online booking platform

and select your manicure type and the date and time that suits you. You'll be sent an email when your booking is confirmed.

When your appointment rolls around, you'll meet your experienced mobile nail technician at your doorstep (ready with all the tools they need to give you a salon-quality service at home).

Then, all you need to do is sit back and relax as you're treated to a premium nail treatment in the comfort of your own home, hotel or office. 
Did you know that you can request a specific polish colour when booking? Simply add your preferred colour to your booking notes to take the guesswork out of your next in-home manicure. 
Ready to book your first (or next) manicure at home?
Try our newly launched Blys Beauty services, including at-home manicures and pedicures. Go on, treat yourself to a dose of self-care this week. 
Book Now