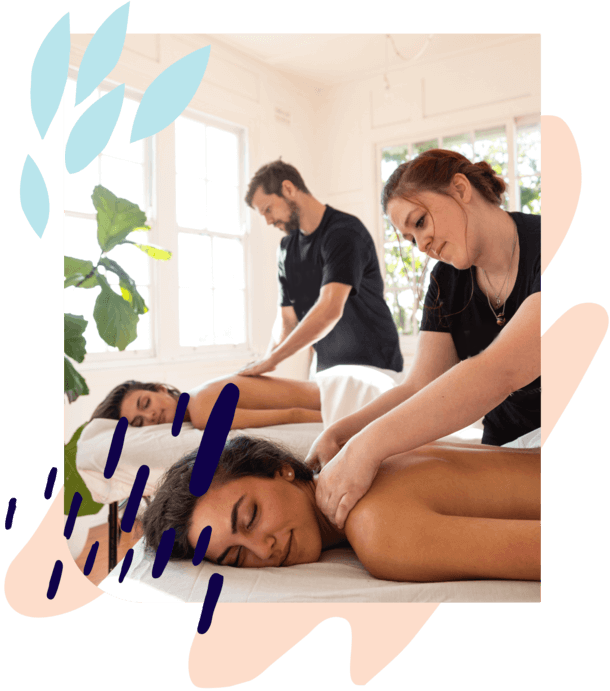 Become a Blys massage therapist today.
Earn up to $105/h, get paid weekly | Work when you want, no obligations | Know your client, stay safe on the job
Apply Now
Looking for massage jobs near you?
Join Blys today and enjoy the benefits of being an independent mobile massage therapist!
Get more clients, and earn up to $105/h

Work when you want, where you want, no obligations

Know your clients, stay safe on the job


Currently recruiting across Australia & New Zealand
Apply Now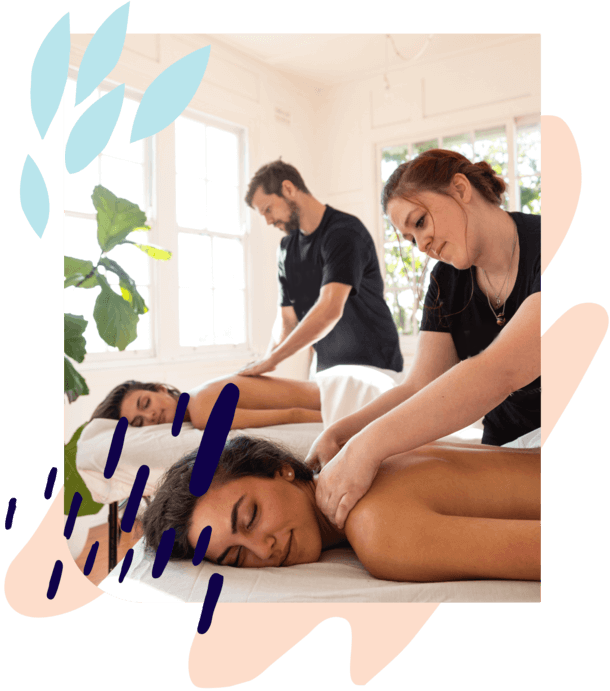 Best Rates, Fast Payments
Massage Therapists using Blys platform earn up to $105/h.
Weekly direct deposit payments to your account.
Blys charges clients fees for late cancellations, up to 100% of the booking fee – so you don't lose money if a client cancels a booking.
Be Your Own Boss
With Blys, you make your own schedule. Work when you want, where you want, no obligations. Enjoy an independent lifestyle.
Sign in to our mobile app when you're available to take appointments. When you're not available, log off. Simple as that!
We'll use your phone's GPS system to update your location, and we'll send you requests that are most relevant for you.
If you are available and want to take a massage request, simply go to our mobile app, browse through open jobs and accept a booking. It's just like Uber for massage.
Enjoy Peace of Mind
At Blys, we give massage therapists peace of mind by offering the best security. We keep the creeps away.
All clients must register a valid mobile number and credit card before they make a booking request.
Blys phone-screens clients to ensure our service type and terms are clear.
Therapists use a check in/check out system so we know you've safely completed your appointment.
Therapists review clients after each appointment. Any client that doesn't comply with our service guidelines is removed from our platform immediately.
Blys Customer Service is available 24/7, if you need any assistance or have questions.
Ongoing Support & Professional Development
Blys facilitates professional meetups in each city to offer therapists in its network support and professional development opportunities. When you join Blys, you become part of an elite group of therapists who have access to exclusive workshops, professional meetups and networking events.
Sharpen your skills and learn from your peers and the industry leaders
Earn CPE points from every event you attend
Expand your professional network and gain practical insights on all aspects of your practice
Meet your peers in the industry and exchange ideas & learnings
Don't just take our word for it.
This is what the therapists are saying ?
I love the convenience that Blys provides. It's easy to work, a good way of connecting clients to reliable, quality therapists and from the therapist perspective, it's a handy way to see a few extra clients on the side of my current clinic hours. It's a step forward in the massage industry in simplifying the massage booking process and providing convenience for the client to not have to scroll through endless google search results to find a massage therapist, who probably doesn't have any appointments available when you want it anyway. In summary, three words: convenience, simplicity, quality.
Ross
Blys Therapist
I love Blys for the reasons being it's a platform for therapists to do what they love doing without having to do the things they don't like doing such as marketing and advertising. It's a two way street. As it's only starting up, I'm excited for the opportunity to meet new customers and work as a team. Plus the guys that brought it to fruition are pretty awesome. 🙂
Alisa
Blys Therapist
Blys handles the business side of my craft. It's a well organised operation and a concept that is needed to fill that side of the market that runs on an accountable and networking online community.
Bernadette
Blys Therapist
Frequently Asked Questions
Yes, certainly. Apply now and we'll let you know when we're launching in your city.
Here are the most popular locations and services:
Blys is growing fast and we're working ay in day out to make Blys a household brand in Australia and New Zealand.
If you have a qualified therapist friend that might be interested in earning extra and working flexible hours, share this page with them and ask them to apply via our website.
As a token of our appreciation, we offer you $50 for every therapist you refer to Blys, which gets transferred to your account when your friend completes 5 bookings on Blys.