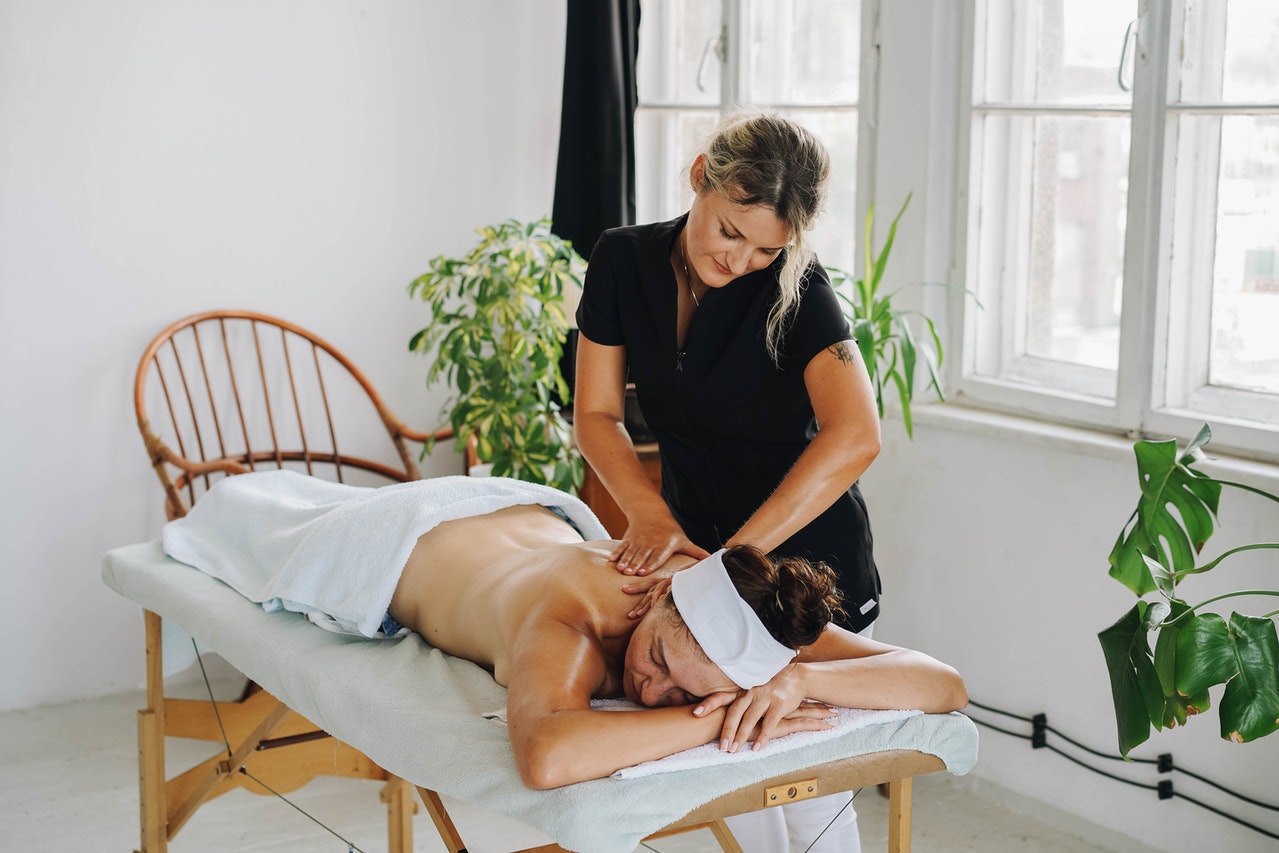 Thinking about taking your mobile massage business to the next level? Mini massage courses can transform your mobile business by increasing your expertise, expanding your skill set, and ensuring you're up to date with the latest industry standards. 
Since the massage industry is constantly evolving and individual needs differ from client to client, it's always important to stay on top of the latest massage techniques to diversify your skills. That way you can give your clients the best massage experience possible (and boost your chances of repeat bookings!). 
If you're looking to boost your skills and grow your mobile massage business, look no further. We've put together a complete guide to why you need to prioritise upskilling as a mobile massage therapist, how to keep up with industry standards and our top 5 short massage courses you can book today.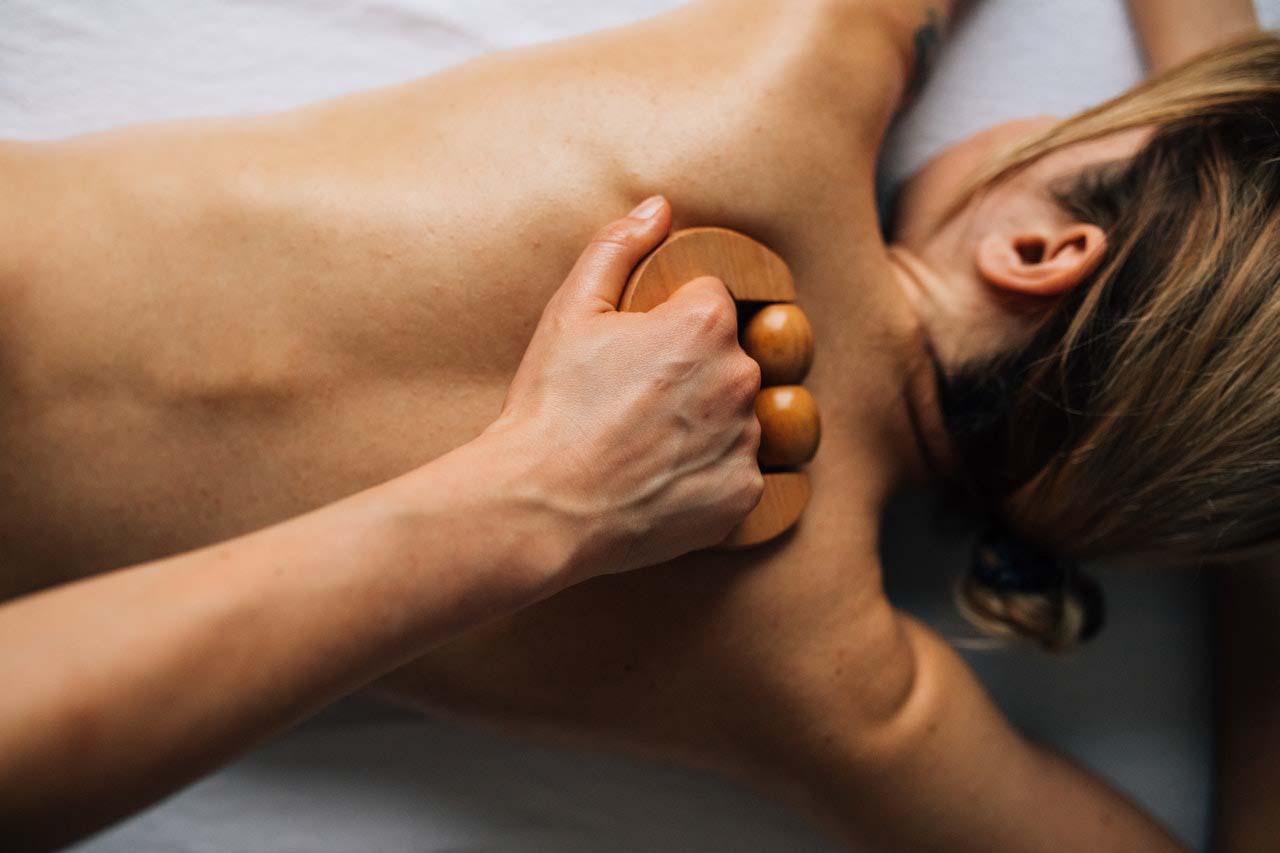 Why is upskilling important as a massage therapist?
Whether you've been a massage therapist for a decade or have just launched your own mobile massage business, upskilling is always a good idea. 
In a nutshell, upskilling is all about taking short courses or training sessions that help you learn new massage techniques.
Short massage courses are a great way to upskill because they help you add new niche techniques to your repertoire, helping you diversify your skills and attract new clients to your business. 
So, what should you make upskilling a priority? Here are five reasons why taking mini massage courses can help you grow your mobile business: 
Expand your service offering:

the more short courses you do on a variety of different techniques, the more services you can offer your clients that meet their individual needs. 

Ability to offer niche services:

because the massage industry is so diverse, there are various services to offer your clients (from

lymphatic drainage

to

cupping massage

). The more massage techniques you know, the more bookings you can take on from potential clients!

Stand out to potential clients as a specialised massage therapist:

if you have expanded your skills and knowledge you can show your clients that you have put the time and effort into becoming an expert in a particular skill or massage technique. 

Secure more bookings from the Blys platform:

the more skilled you are in a variety of different massage techniques and offerings, the more likely your profile is to stand out to

potential clients within the Blys platform

. 

Increase your career satisfaction by keeping your days interesting and diverse:

staying passionate about what you do is an important aspect of your job, and there is no better way to increase your satisfaction by learning new skills and challenging yourself.

 
How short massage courses can keep you on top of industry standards
Continuing Professional Education (CPE) is an important part of working as a professional massage therapist. On top of your foundational skills (such as gaining a Certificate IV in Massage Therapy), there are additional CPE requirements needed to stay on top of industry standards. 
Massage therapists are required to gain 30 CPE points and Remedial Massage Therapists are required to earn 40 CPE points each year. By upskilling through short massage courses you'll not only be able to improve your skills but you'll also hit your CPE points targets, too.
Our top 5 picks for short massage courses 
Ready to get learning? Let's run you through five of the best short courses you can take to boost your skills as a mobile massage therapist. 
Short-course 1. Blys' Corporate seated massage training (1-day course)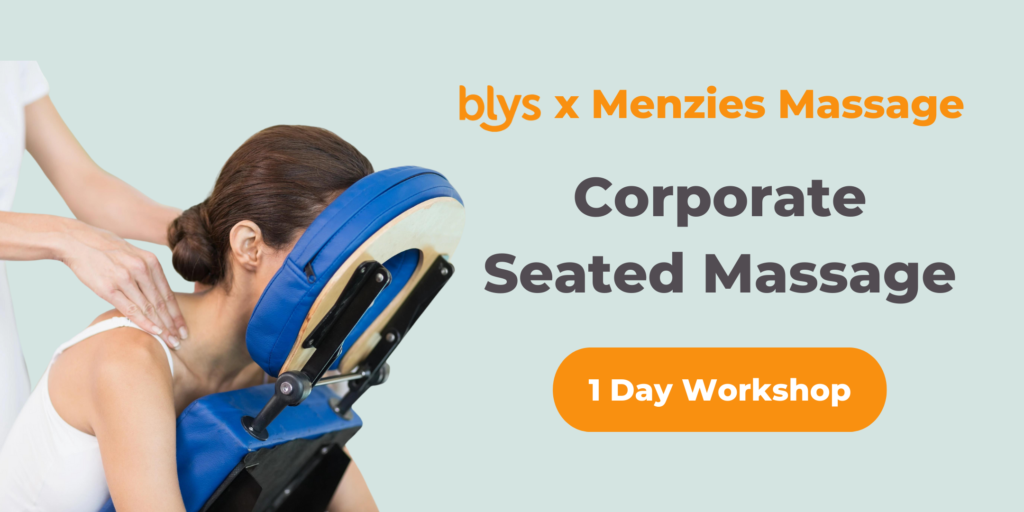 Looking to diversify your skills and expand your client base to include offices and corporate events? 
Join Matt Menzies for a 1 day corporate seated massage training course to learn all the best practices of clothed seated chair massages (hosted by our team at Blys!). 
You will learn the 4 'W's' of seated massage, an introduction to the equipment required, professional conduct including how to find clients and a hands-on seated massage demonstration.  
Cost: $220
Location: All Australian capital cities
Date & Time: TBC : register your interest to hello@getblys and we'll send you more information
CPE Points: 8 CPE points for MMA, MAA, ANTA, ATM
Prerequisite Knowledge: Certificate IV in Massage Therapy
By the end of this corporate seated massage course, you will be able to expand your client list to include corporate and office massages, performing them with confidence and ease. 
Short-course 2. Cupping Therapy Integration to Enhance Shoulder, Upper Back and Lower Back Remedial Outcomes
With the rise in the popularity of cupping massage therapy, particularly among athletes, now is the perfect time to add this to your skill to your professional toolkit. After this two-day course,  you'll walk away with an understanding of how to incorporate cupping tools and treatments into your massage treatments and the proper safety guidelines for clinical cupping practices.  
Cost: $280
Date & Time: 29th – 30th of October, 9:30 am – 5:30 pm  
CPE Points: 15 CPE points 
Tickets: Find out more and enrol 
If you want to add athletes to your growing client list, a mini course in cupping therapy is a great way to expand your skills in relieving pain and increase muscle relaxation. 
Short-course 3. Online Massage Course On How To Treat Spinal Torsion
Learn how to treat spinal torsion (a health condition that can lead to poor posture, reduced mobility and even chronic pain) from a chiropractor with over 25 years of experience to understand a unique three-step process using deep tissue massage techniques. This comprehensive deep tissue massage course is run online so that you can complete it at your own pace and on your own schedule. 
Cost: $150
Date & Time: Available 24/7 through e-learning platform.  
Tickets: Find out more and book your spot
Diversify your skills and become a go-to massage therapist for clients experiencing chronic pain, easing their discomfort with targeted, deep tissue techniques. 
Short-course 4. Aromatherapy Course for Beginners
Looking to incorporate aromatherapy into your massages to enhance relaxation? This introductory and interactive aromatherapy course will take you through safe application methods and how to treat a variety of health concerns using essential oils. You will learn how to mix essential oils for your client's individual needs, even walking away with four individually made blends to get you going. 
Cost: $229
Date & Time: 8th of October, 9:30 am – 3:30 pm 
Tickets: Enrol online
Short-course 5. Hot Stone Massage Short Course 
Learn the speciality of hot stone massage techniques with the short course covering how to use heated stones to enhance deep relaxation and warm tight muscles. Alongside learning new techniques, you will deepen your knowledge of the energy use and healing intentions of hot and cold stones. 
Cost: $350
Date & Time: 2 x Thursdays, 9:00 am – 4:00 pm    
CPE Points: 10 CPE Points
Prerequisite Knowledge: Relaxation Massage Course
Tickets: Enrol online 
Since hot stone massages are used to treat a variety of health concerns including stress management, sleep issues and muscle tension and pain, you will be able to help your clients with a variety of concerns. 
Now that you're well-versed in the benefits of upskilling to take your mobile massage business to new heights, diversify your client list and increase your satisfaction, you can sign up to become a provider on Blys and start expanding your mobile massage business. 
Ready to become your own boss?
Sign up now and put your new knowledge to use as a mobile massage therapist.
Sign up now