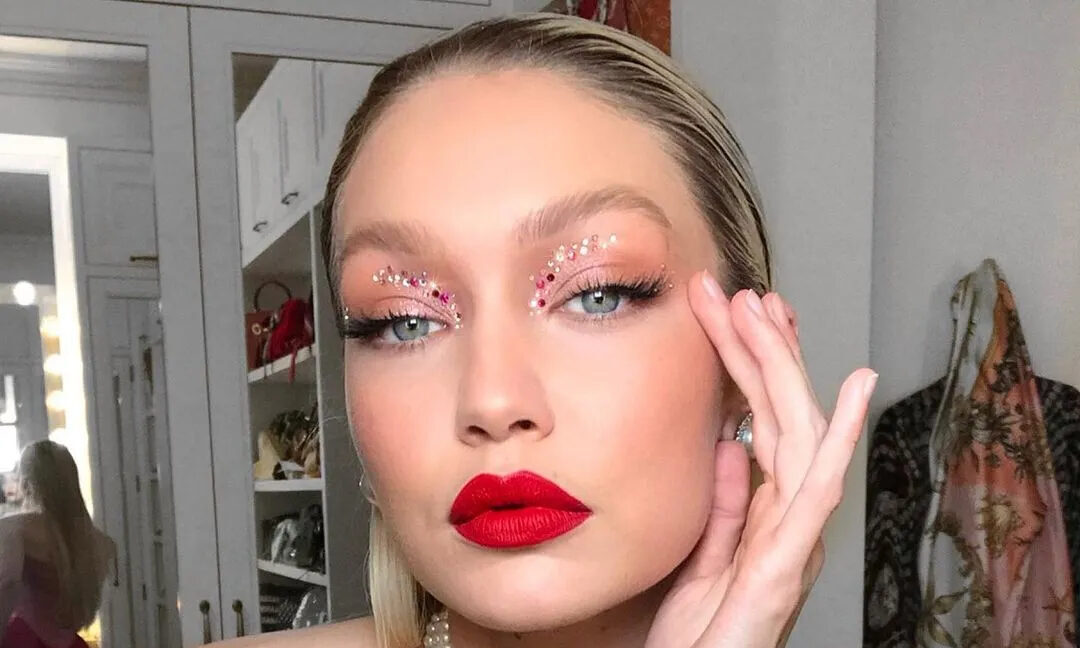 The festive season has arrived, which means your social calendar is likely brimming with events, celebrations and parties.
Between work Christmas parties, family gatherings on Christmas day and New Year's Eve festivities, you've got plenty of reason to pamper yourself this month.
To help make the festive season a little less stressful, we've rounded up our favourite hairstyles and makeup looks to book with your hair stylist and makeup artist through Blys this silly season.
Trending hairstyles to book this silly season 
Looking for New Year's Eve hair inspiration? Ring in the New Year in style with these five festive hair looks to try. 
1. Crown braid
Crown braids are a fun take on the classic French braid but instead, the braid is wrapped around your head to resemble a crown. No matter your hair type, texture or length a crown braid is a versatile hairstyle that suits everyone and will have you looking like a #Queen this festive season. 
You can also customise your crown braid to suit your personality, whether you want a messy, polished or tight crown braid or rock it with a half-up half-down hairstyle, it's the perfect hairstyle to give regal vibes and channel  House of Dragon at your Christmas or New Year's Eve party. 
2. Beach waves
If you want to go for the effortless summer look this silly season then beach waves are your go-to hairstyle. Beach waves work for every situation, and event and look great on all hair types, so it doesn't matter if you've got short, medium or long hair. 
⭐️ Want to make your look last all night long? Here's our provider, Tiarna's top tip for long-lasting hair: "my go-to would be volume powder and hair spray to ensure the hair stays put for the night."
Plus, if you're spending the day at the beach or on a boat before your Christmas or New Year's Eve party, a beach waves hairstyle will have you looking like you just effortlessly rocked up from a swim.
3. Twisted tie-back with festive accessories
If you love the half-up half-down look why not spice things up this festive season? With a twisted tie-back, you can rock it with wavy, curled or straight hair. You can add a French braid, a fishtail braid or your classic three-strand braid. 
You can even add accessories for the festive season in the back with sparkly hair clips or Christmas-coloured bows and have heads turning at your New Year's Eve or Christmas parties.
4. Slicked-back ponytail with a festive bow
Slicked-back ponytails are the latest trend with celebrities like Zendaya, Ariana Grande and Dua Lipa all rocking the look over the past couple of years. If you want to achieve the 'clean aesthetic' trending on TikTok and Instagram, then a slicked-back ponytail is for you.
Again, this hairstyle is pretty versatile and you can wear the slicked-backed look with a high ponytail, a low slicked-back ponytail or a half-up half-down ponytail. If you want to be extra festive this silly season you can add in a velvet green or red bow to add some colour to the look. 
⭐️ Wondering how to pick the right ponytail for you? Our Blys provider, Savannah shares how she picks the right hairstyle and makeup for her clients: "I always work on face shape and makeup style. I wouldn't recommmend an  updo hairstyle for somone with ae long face shape."
5. Glam barbie updo 
If you kept your eyes on Fashion Week this year, then you probably would have seen Kim Kardashian's up-do at Dolce & Gabbana's show. Kim's hairstylist Chris Appleton even posted a tutorial on TikTok to show people how he created the look which has 8.6 million views. 
If you're looking for a Hollywood glamour take on an updo or bun this silly season then Chris Appelton's glam barbie updo is the perfect look to rock for any Christmas or New Year's Eve parties.
Makeup looks to book this silly season 
Looking for the perfect Christmas makeup look to book for your next holiday party? We've rounded up five Christmas makeup looks and New Years' Eve hair and makeup looks to try. 
If you plan to book a makeup session online, keep these looks handy and let your makeup artist work their magic. 
1. Simple glam with bold lips
For those who like to keep it classic, a simple glam makeup look with a bold red lip is the perfect makeup look for every holiday party this festive season.
This simple and timeless makeup look combines a neutral eye with black winged eyeliner and bold red lips and it also looks great with just about any hairstyle and outfit you can think of, which is why it's such a popular look for both red carpets and of course the festive season. 
⭐️ Savannah's pro tip for long-lasting makeup: "Makeup lasts longer if you keep yourself hydrated, this will help to avoid dryness and creasing and keeps your makeup glowy. Different skin has different needs. I never recommend any product that has silicon in it, always go with water base or oil base moisturizer or serum."
2. Shimmery holiday glam
If you still like a neutral and classic look but want to add a little bit of shimmer to it this festive season then this shimmery gold holiday glam is the perfect makeup look to book. 
This look creates effortless glowy skin, with a subtle smokey eye and of course gold glitter to tie it all together. You can wear the look with a bold red lip or keep the attention on the eye with a neutral lip shade. The makeup look is great with a slicked-back ponytail to keep all the focus on the eye. 
Want to spice things up with your eye makeup this silly season? Why not opt for green glitter to add a vibrant pop of colour to your look. 
⭐️ Want to level up your festive makeup look? Here are Tiarna's top tips: "I'm seeing lots of brown and neutral eyeshadows keeping it semi-matte with a good pair of lashes, also drawing the pencil liner as close to the lash line smudging it out giving the Smokey cat eye effect."
3. Green-winged eyeliner 
One of the easiest ways to add some colour this festive season is to go bold with a green-winged eyeliner look. You can keep the rest of the makeup look pretty neutral so the attention is drawn to the eyeliner or you can add some gems to the outer corner to spice up the look. 
If green isn't your favourite colour you can pick red for your Christmas parties or go for another colour like blue or purple for your New Year's Eve party.
4. Metallic shimmer look 
A smoky metallic shimmer makeup look is perfect for the festive season, especially for New Year's Eve parties. The look gives major gossip girl vibes so if you're looking to channel your inner Blair Waldorf this festive season then give this look a try. 
The look pairs well with glowy and dewy skin and neutral glossy lipgloss plus it looks great with any hairstyle. 
⭐️ Want to get the best experience possible at your next booking? Here are Tiarna's pre-makeup skincare tips: "I always recommend my clients prioritise cleansing, exfoliating, toning and moisturising as key parts of their pre-makeup skincare routine."
5. 60s-inspired glam
Retro makeup looks are definitely making a comeback. If you want to opt for something bold and creative and take it back a few decades then you definitely have to try this look. 
This 60s makeup look is bold, packed with glitter, gemstones and winged eyeliner and draws all the attention to your eyes. It's perfect for any fun Christmas parties or even a themed New Year's Eve party.
Whatever hairstyle and makeup look you decide to go with this silly season, booking an at-home hair and makeup session has never been easier than with Blys. 
Skip the wait times at the salon and have a professional hair stylist and makeup artist come straight to your door so you're looking and feeling your best before your Christmas and New Year's Eve parties. Be sure to share your favourite festive hair and makeup inspiration with your hair and makeup artist straight on the Blys app.