Ahh, Sweden: bestower of four-piece disco-pop ensembles, crazy affordable DIY furniture, mouth-watering meatballs and the ultimate form of relaxation massage.
Swedish relaxation massage is one of the world's most popular forms of massage, and it's also one of ours. We've explored the difference between deep tissue massage and Swedish relaxation massage in a previous blog, but today the focus of the magnifying glass is on Swedish massage as a form of stress relief.
Now right off the bat, we'd assume that a massage that has "relaxation" in its very name would be the best form of stress relief for our bodies and our brains, correct? It makes sense, since we associate the term relaxation with inner peace, tranquillity, reprieve – basically the antitheses of all things stress-related. To relax is to let go of strain and enter a state of zen. Swedish relaxation massage can allow us to do this.
But is Swedish massage the best massage for stress relief?
Let's break this down
Generally, clients want a massage for a specific reason. Some select remedial deep tissue massage to alleviate chronic tension and physical stress, whereas pregnancy massages for expectant mums can ease their unique strains and pains. However, when it comes to Swedish relaxation massages, our clients' reasons enter a bit of a grey area. So, we asked massage therapists on the Blys platform why they think clients vote Swedish. Initially, we gave them three options:
Just to relax
For stress relief
To alleviate pain
The majority of therapists that responded to our poll selected "relaxation" and "stress relief" as factors for going Swedish, so we can see that our clients are after something easy and soothing. Interestingly, two of our therapists added their own responses. They were:
They don't understand what remedial massage is
Scared of feeling their own pain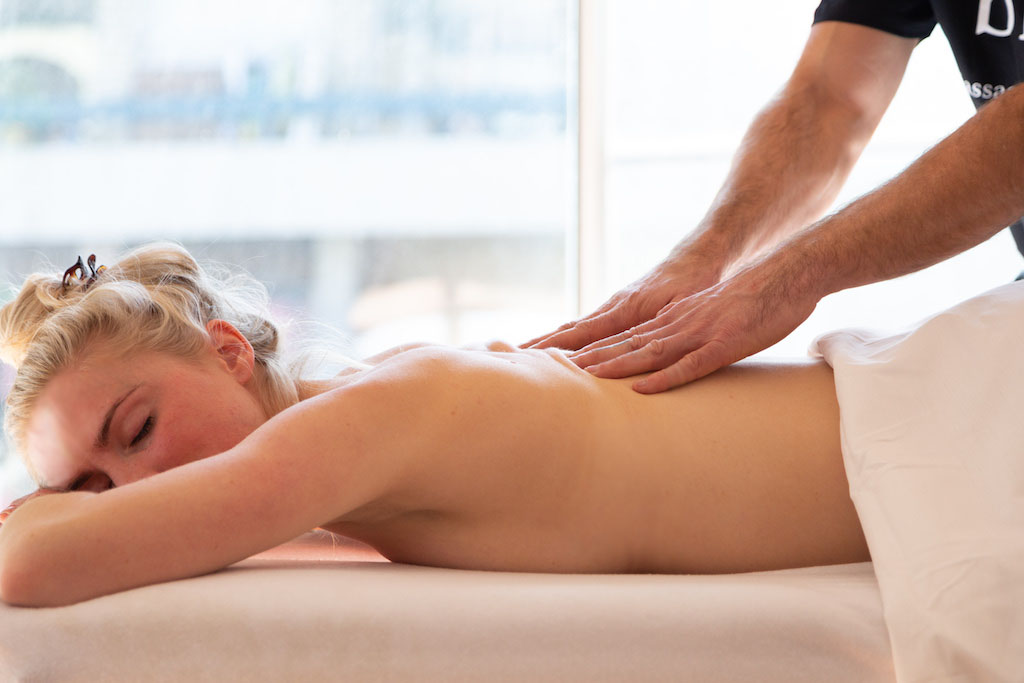 So perhaps the reason Swedish massage is the most highly requested massage is because it is the most familiar to people. Therapists have let us know that sometimes people choose Swedish relaxation massages simply because they don't understand what massage they really need.
What is stress?
We'll refrain from going all scientific on you. On the very surface level, stress is an ailment of the mind. Chemical imbalances in the brain can make us tired, irritable, anxious, or a combination of these. When we hold all of these feelings in our body, the stress of the brain translates into stress of the body.
But we can fix this! It's just a matter of working backwards – start with the body and the brain will follow. This is precisely what massage, and especially Swedish relaxation massage, is supposed to do. By targeting the places in our bodies that harbour tension and strain, massage provides dual-relief. When all that rigidity is worked out of your shoulders with long, buttery strokes, suddenly your stress just starts to melt away.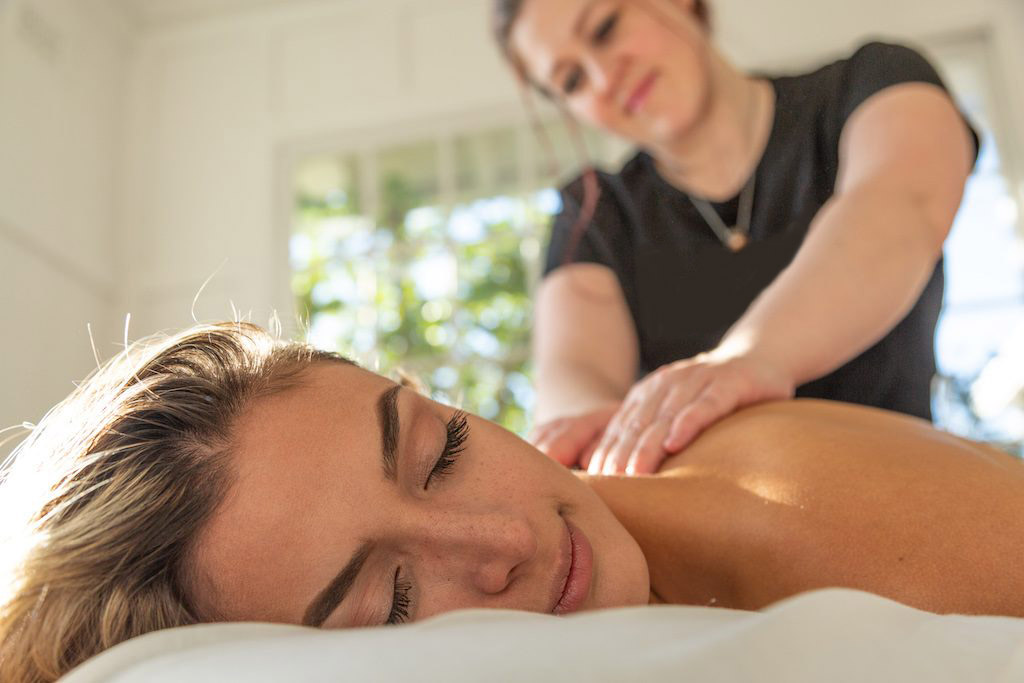 So if it's your brain that's giving you stress, then a Swedish massage is the way to go. This kind of massage is a treat for the body and an indulgence for the mind. A relaxing massage improves mental clarity, focus and attention. However, if your stress is the result of a physical inconvenience – stiff shoulders, an aching back, a crook neck – then perhaps you require something with more intensity, like a deep tissue massage or a sports massage. All of these massages will alleviate stress, but for different purposes.
How do they do it?
If you have read Deep Tissue Vs. Relaxation – What's the Difference? then you may have heard some of these terms before. If you haven't given that post a go yet, we'd recommend checking it out to help you decide which massage is best for you.
Swedish relaxation massage uses long, broad strokes that are applied slowly and with pressure tailored to your needs. This is called effleurage and even the term sounds totally chill. Your Blys massage therapist will employ these effleurage strokes using their palms or fingers to break down muscle knots and tension. We can totally vouch for the blyssful sensation of this technique (massages for science!) and it's ability to set your mind at ease so quickly.
Swedish relaxation massage may also use petrissage, which is a kneading motion that uses the thumbs and knuckles. We know that might raise and eyebrow – thumbs and knuckles sounds like a brawl – but it's not like that at all. Imagine a cat getting ready to lie down on a fluffy blanket: that's more like petrissage.
Friction, vibration and tapotement (rhythmic tapping like you see in the cartoons) are sometimes used in Swedish relaxation massage as well, however your Blys massage therapist will determine the best techniques to get your body into the most relaxed state possible. Swedish relaxation massage is designed as a full-body massage that taps into the zen part of the brain you almost forgot you had.
How to ensure pure relaxation
Just as every person is different, everyone will react to and hold their stress differently. Blys therapists know this and will ascertain the parts of your body that require the most attention. The lower back, shoulders and neck are typically susceptible of tension, stiffness or soreness, however you should always let your therapist know where you would like for them to focus. Communication is always key for the best massage on the market.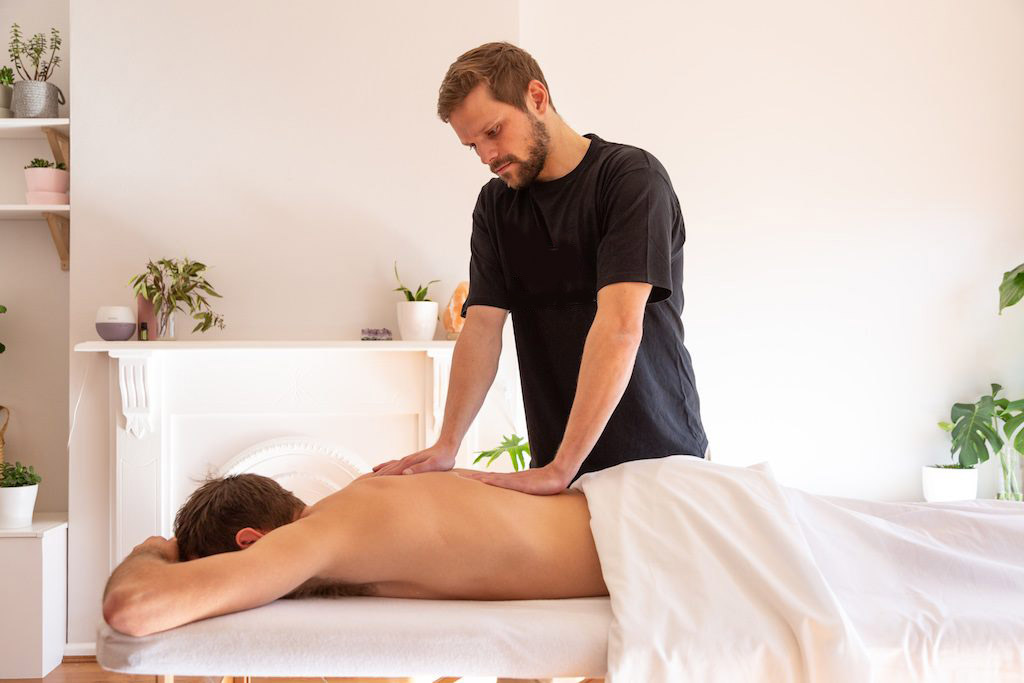 Swedish relaxation massage is perfect if you're new to massage, or just want to treat yourself to something indulgent (that's also good for you!). We know that for the busy people of the world, spas are not an option. Travel is inconvenient, wastes precious time, and can be stressful in itself. That's why Blys allows mobile therapists to come to you at your home, hotel or work. So now the wonderful effects of a Swedish relaxation massage don't wear off as soon as you get back into the car – you don't have to get into a car at all.
Your Blys therapist will bring everything – all you have to do is book online or in the app, and we'll do the rest. How easy is that? You have absolutely no reason to be stressed now, so book your next Swedish relaxation massage today and get blyssed!