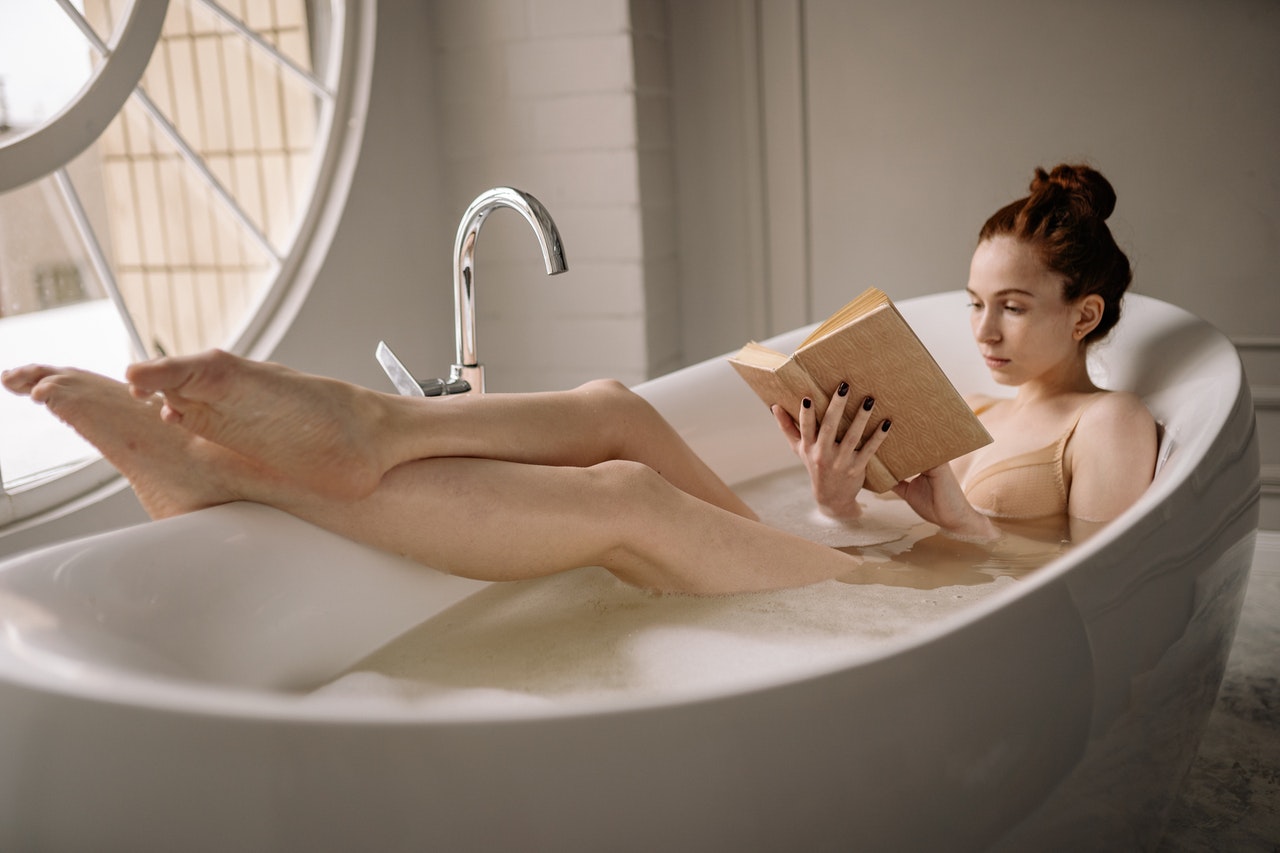 Typically, January is the month of resolutions and change. But is there a way to honour this intentional season and start taking better care of yourself—without it feeling like another task on your to-do list?
Setting up new plans and goals can be stressful and lead nowhere. Research shows that 80 per cent of New Year's resolutions fail by the beginning of February. Why? Because when starting fresh, we often set up unrealistic, sky-is-the-limit goals, which then fizzle out during their clash with reality.
So how can we create self-care plans that we actually follow through?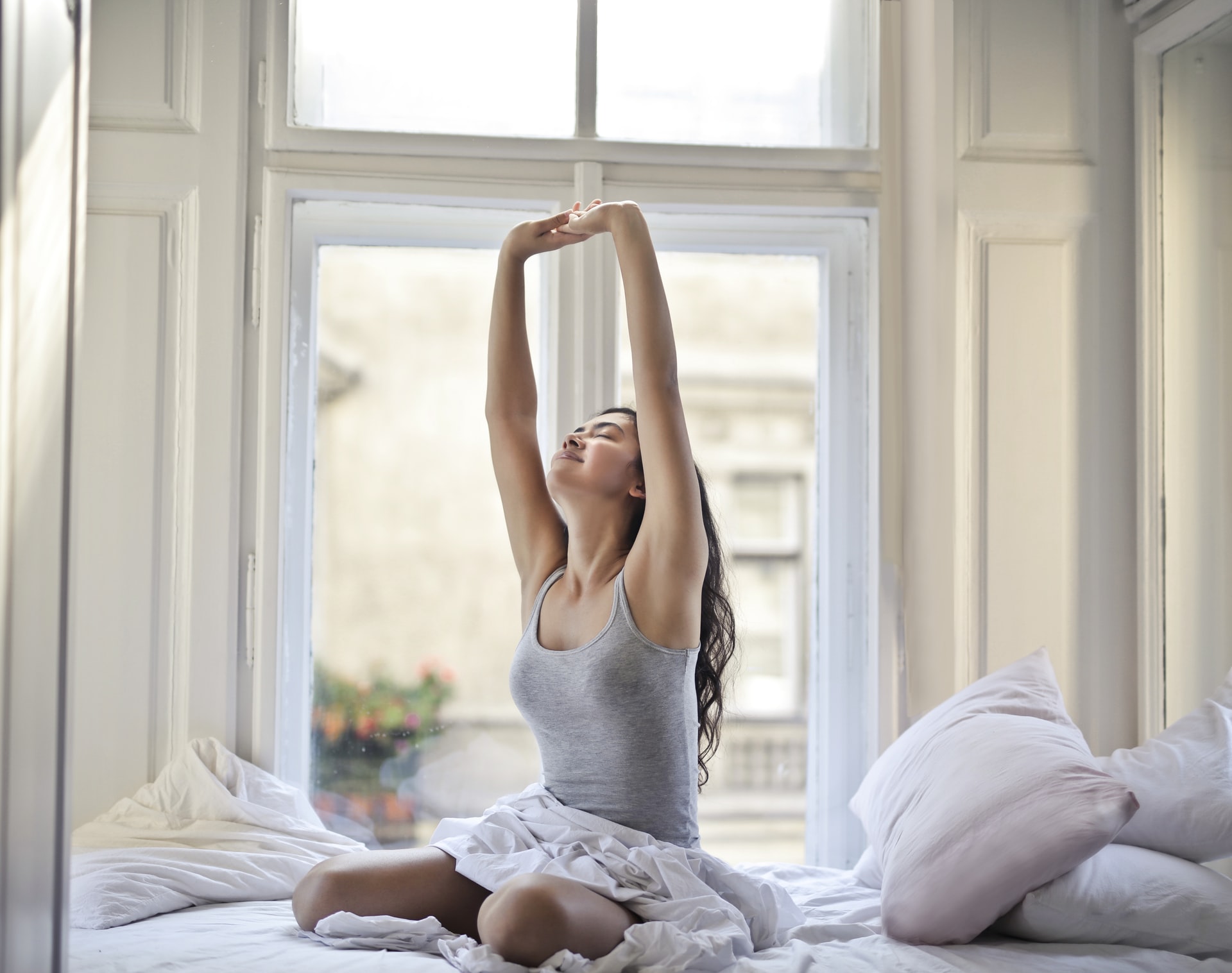 Template for a lifestyle change
American business psychologists say that to be effective, New Year's resolutions need to be smart — and also S.M.A.R.T. This acronym is a simple tool taken from the 1980s American business journal. For decades, it has helped people define and implement their intentions, whether at work or in private life. According to this method, all smart goals should be: Specific, Measurable, Attainable, Relevant and Trackable.
Specific: instead of planning to eat healthier, aim for targeted goals, such as limiting sugar intake or reducing animal products.
Measurable: make your goal one you can measure. Jogging three days a week or reading one inspiring book a month is a clear, measurable intention.
Attainable: try to avoid aiming too high or too low. Instead of setting broad goals, set small and realistic benchmarks that are aspiring but not particularly hard to achieve.
Relevant: are you following your gut or your social media thread? Answer a simple question: "Is this goal important to me now, and how is it relevant to my values and lifestyle?"
Trackable: choosing specific, measurable goals means you can track your progress over time. You can use a wellness journal or a health coach app to stay accountable.
Below, we're sharing five self-care intentions that we're committing to in 2022. It's always better to start from one or two goals so that your motivation stays high. 
Let's begin prioritising our wellbeing!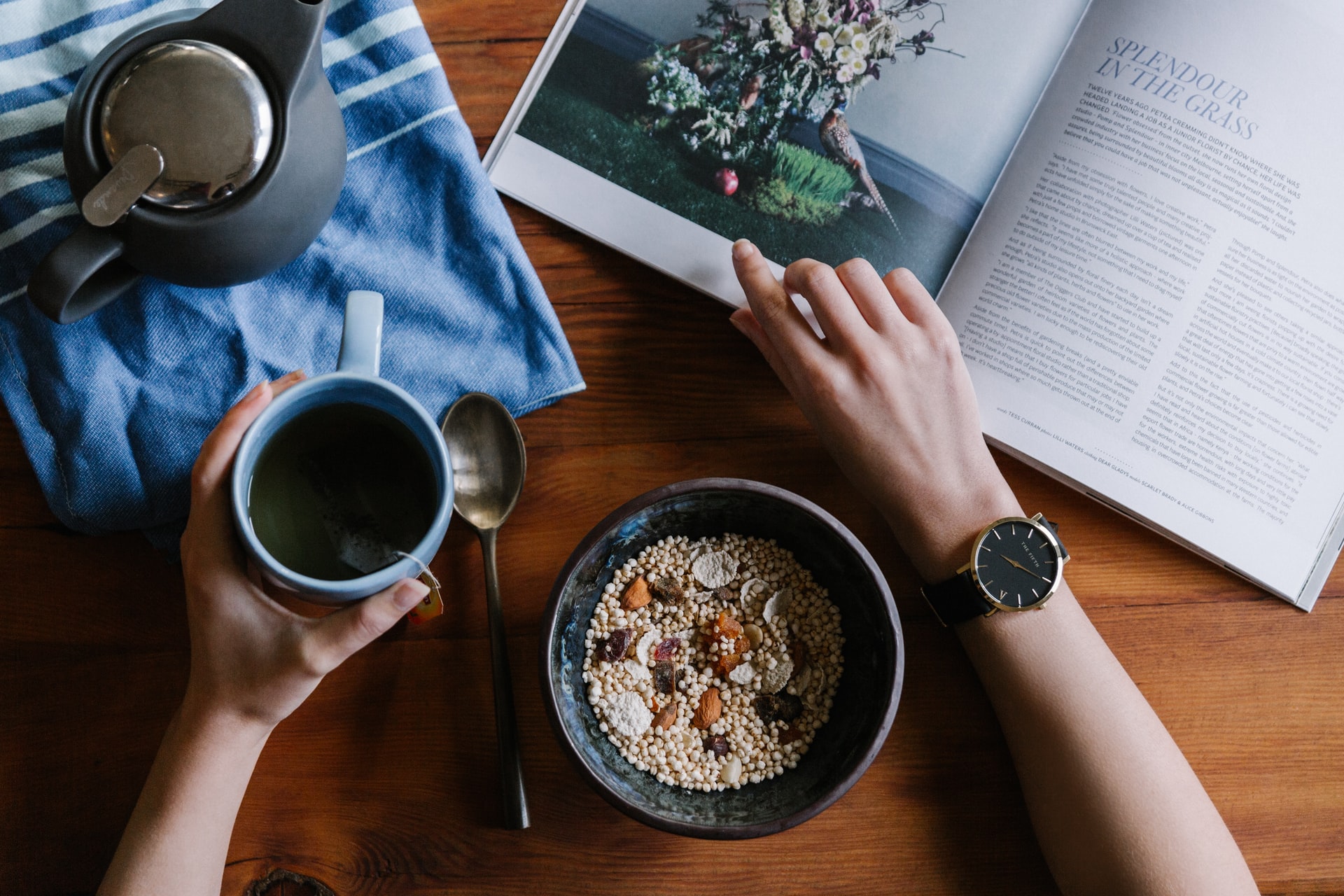 Resolution 1: Create a slow morning routine 
Are your mornings like a fire drill or a Zen practice? Do you scramble to find clothes? Skip breakfast and grab a croissant to gobble down on the go? Anxiously skim your social media feed and leave home in a rush?
In his book, Two Awesome Hours: Science-Based Strategies to Harness Your Best Time and Get Your Most Important Work Done, Josh Davis advises to wake up early, as predawn hours offer several benefits that can't be found other times of the day. "Mornings are a blank canvas – we still have power over what will happen to us", he writes.
So in a bid to start the day in a calm and productive way, try waking up an hour earlier than usual. It doesn't matter if that's 6 am or 8 am. Plan a simple routine to fill this time. Warm lemon water, coffee or tea and then a vigorous walk? Or maybe a swim in the ocean, short meditation and an invigorating 20-minute online yoga class? These are all straightforward things good for your body and mind – there's no need to make mornings complicated.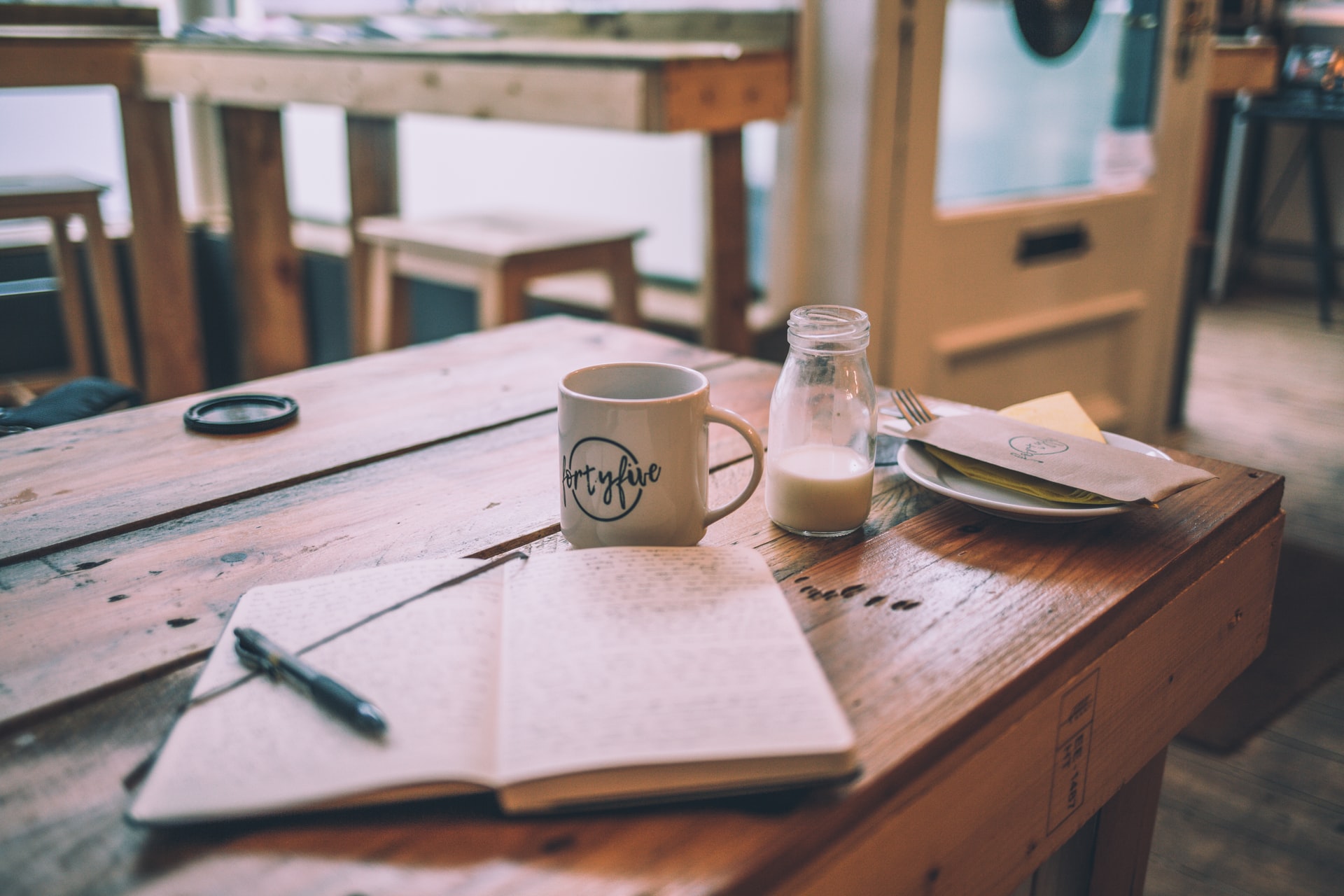 Resolution 2: Jot down your thoughts daily
Journaling is a beautiful tool for purposeful living. Finding a time of the day to sit down with your thoughts allows for self-reflection and keeping promises to yourself. 
If you like non-structured writing and are not scared of a blank page, open your notebook every morning to jot down anything that comes to mind.
If you prefer to have a plan, try to set some time for these little writing exercises. You can create:
A bucket list

A travel wishlist

A list of things that bring you joy

A list of things you can be grateful for
You can make writing a part of your morning routine, aim to scribble down during lunchtime or assign a few moments for journaling in bed before falling asleep. Whether using an app on your phone or a simple notebook, stay consistent.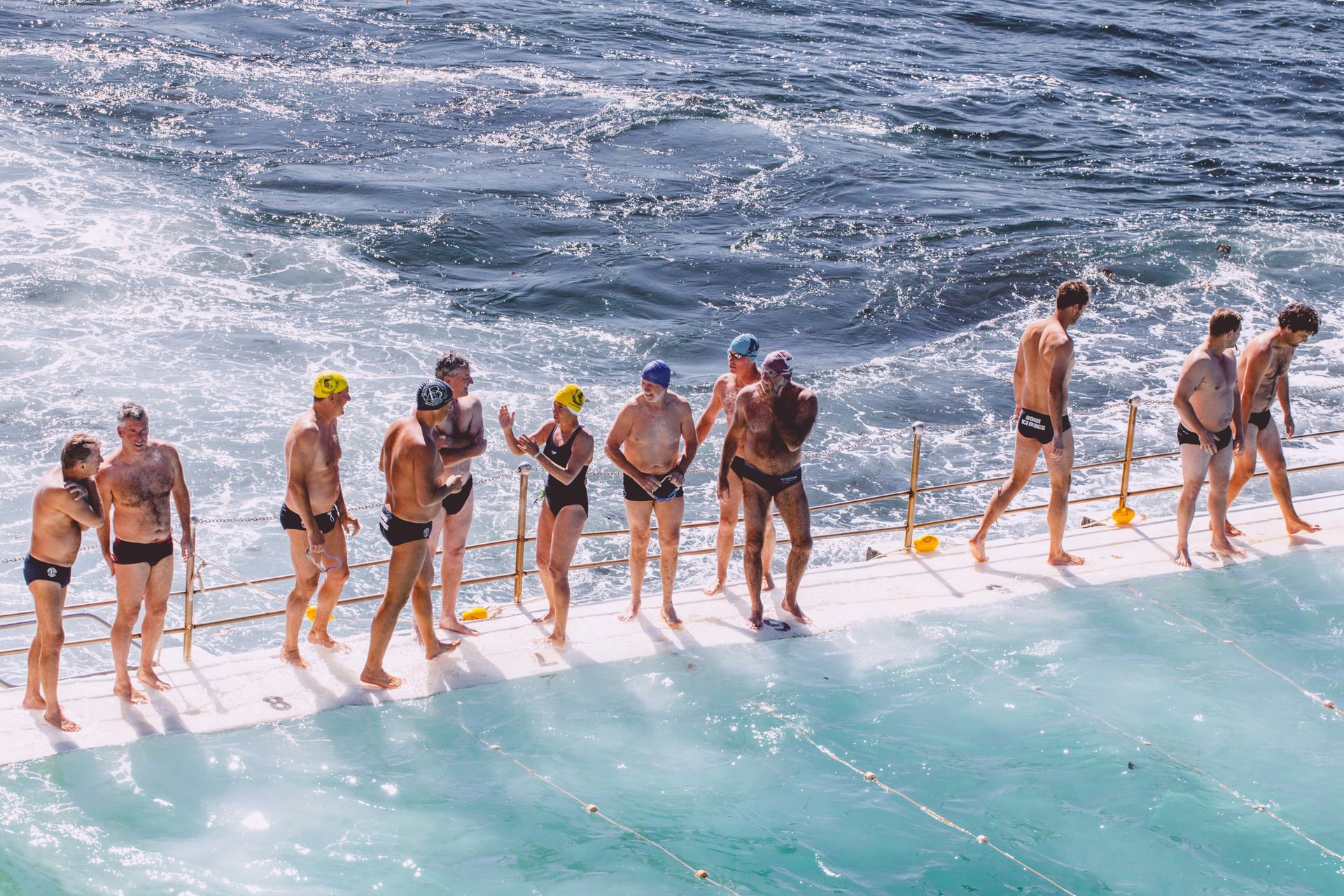 Resolution 3: Start moving your body (any way you like)
In their book, Burnout: The Secret to Solving the Stress Cycle, Dr Emily Nagoski and Dr Amelia Nagoski argue that we lead lives humming with stress but never fully complete the stress cycle. And there's no better way to restart the nervous system than through physical activity. "Wellness is not a state of being but a state of action", the authors conclude.
Moving our bodies daily is scientifically proven to help achieve mental clarity and balance. It gets the blood circulating and refreshes stagnant brain loops.
The key is to choose the type of activity that makes you happy and suits the season. In the summer, you can go for a swim, bushwalk or a jog. And in the colder months, you can switch to walking, jogging or exercising from the comforts of your bedroom.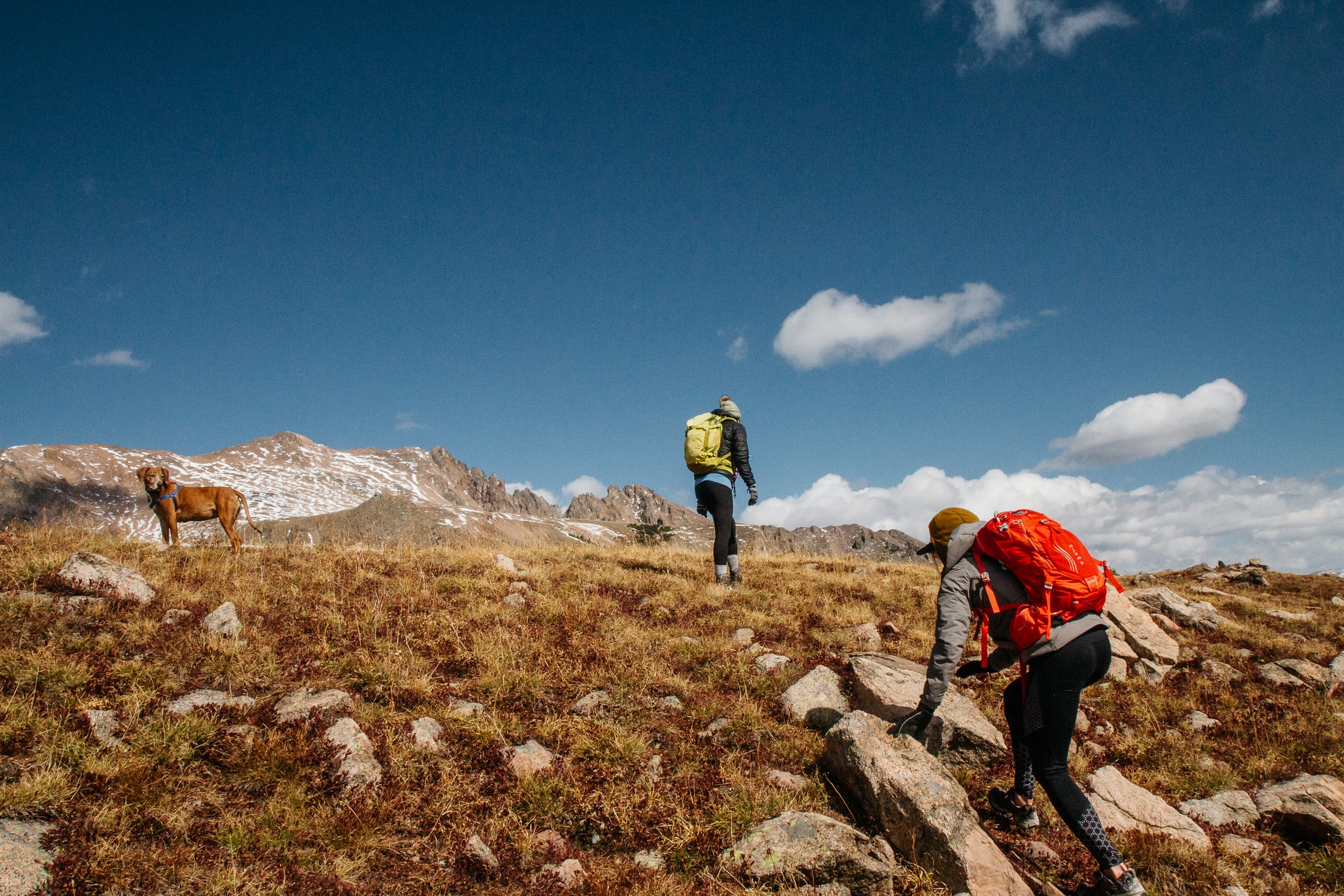 Resolution 4: Do something that scares you
Most of us think of self-care in soft, gentle light (imagine: meditation, massage and candles), but you should keep in mind this isn't the only way to care for your emotional wellbeing. Sometimes, the most powerful thing to do is what usually scares you. Why?
Every time you are afraid or anxious, your brain thinks you will die. But you can rewire these automatic mental responses and teach your brain that fear doesn't mean death. Go to the networking event or on a blind date, make a scary business pitch or record yourself on Instagram Stories talking about a passionate subject. Every threshold we move through only makes us more resilient.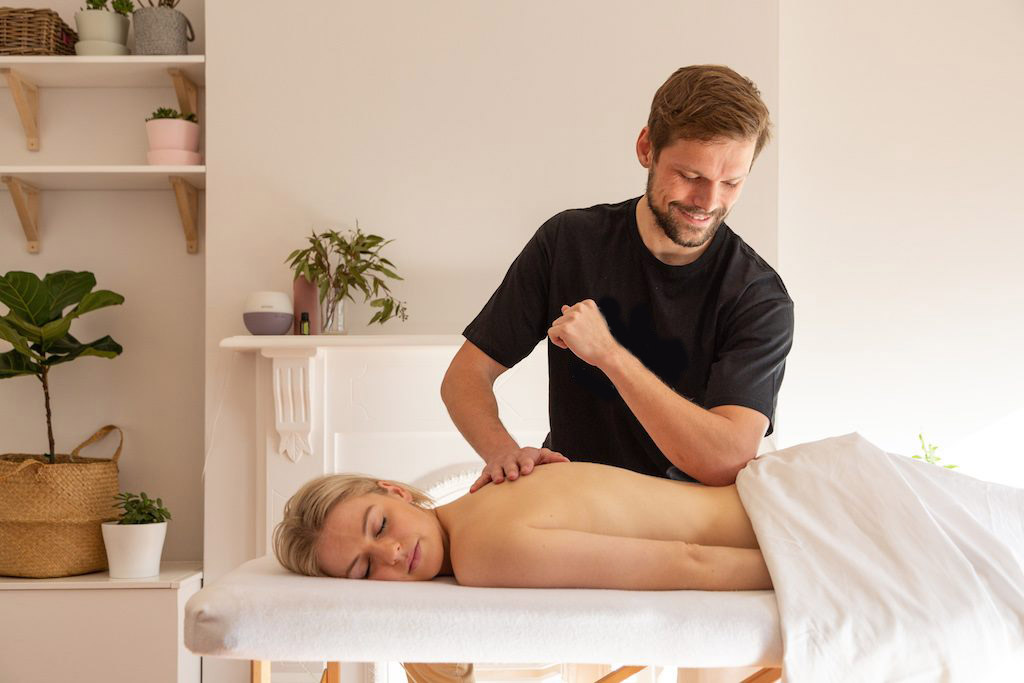 Resolution 5: Pencil in 'me-time'
Self-care is a love language to your body and your mind. It can take many forms – from sitting down to breathe intentionally to booking a soothing massage, talking to a therapist or sleeping in. Taking time to slow down means prioritising your health and wellness but also your relationships. Because the better you are, the more you can show up in life as your best self – to your partners, kids, friends and community around. Popular American spiritual writer and wellness educator Lala Deliah explains it poignantly: "Taking time for yourself is sacred. Sometimes, you need to get away, to come back and be better."
At Blys, we offer a multitude of ways to practice self-care. With just one click, you can book one of the many types of massage, an in-home Pilates session or a facial. You can also meet with one of our passionate mindfulness teachers or begin counselling to start 2022 in good form. 
Remember, self-care is like a muscle. You need to flex it often to get the best benefits. So make your wellness a priority and schedule 'me-time' at least once a month. Put it right into your calendar as if it was a doctor's appointment.
Guest author: Alex Reszelska – Polish-born, Oxford-educated writer, journalist and Japanologist. Trying to find Zen in the chaos of everyday life.
Ready to lock in your self-care resolutions?
Book an in-home massage, beauty, and wellness and kickstart your goals!
Book Now