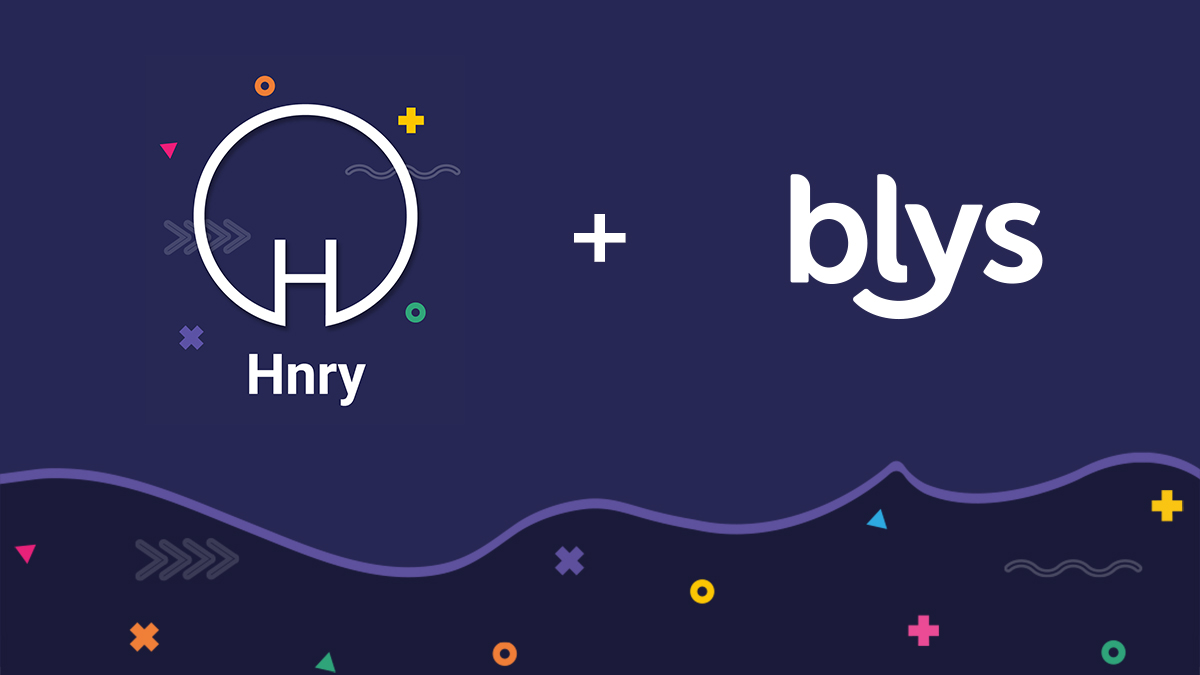 From first glance you might think it's just our names that are similar, but we also share a similar mission — helping mobile business owners earn a safe, flexible and sustainable income while they focus on doing what they love, rather than sweating it over the boring stuff (tax time!)
That's why we're so excited to formally announce our partnership with Hnry, a full digital accounting service designed for contractors and ABN sole traders, to take the hassle out of dreaded tax time and allow providers on the platform to focus on doing what they love – supporting their clients wellbeing. 
Through this exciting partnership, providers on the Blys platform can automate their tax payments and lodgment, and never worry about tax time again. 
For Blys founder Ilter Dumduz, this partnership is just another way Blys is supporting independent massage, beauty and wellness professionals to successfully grow their mobile business. 
""Professionals within the wellness industry choose this career path because they're passionate about helping people lead healthier, happier lives. By removing the barriers to managing a mobile business we're enabling providers to focus on what they love, on their terms without spending valuable time on marketing, customer service and managing finances.""

Ilter Dumduz, Founder of Blys
How Hnry works: 
All your taxes calculated and paid automatically:
When you sign up to Hnry, you get your very own Hnry Bank Account.

Whenever Blys pay you into this account, Hnry instantly calculates, deducts, and pays all of your taxes (Income Tax, GST, Medicare levies, and student loan) before passing the rest to your personal bank account straight away.

With Hnry, you know the money you receive has already been taxed – so you're no longer stressed about discovering an unexpected tax bill at the end of the tax year.
All your tax returns lodged by Hnry's accountants:
As part of the service, you get access to a whole team of accountants to review your business deductions and lodge all of your returns (Income Tax and BAS) whenever they're due.

Hnry's local accountants are experts on tax for sole traders, and they're always on hand to answer your questions.
Unlimited access to the Hnry app:
The Hnry app is a single place where you can view and manage all aspects of your work.
Through the app you can easily:
Raise deductions (just snap a photo of your receipt and enter a few details);

Allocate percentages of your income to go anywhere, every time you get paid;

Generate reports and insights into your financial performance as a sole trader.
"We know the important role Blys plays in connecting beauty and wellness professionals to consumers and creating an ecosystem of wellness sole traders across Australia. Hnry is now there to remove the financial admin burden so Providers on Blys can focus on doing the work they love to do."

Karan Anand, Hnry Australia Managing Director
Ready to automate your taxes?
To learn more about Hnry, and how you can automate your tax payments and lodgments, hit the button below and use promo code BLYS get your first $2,500 in payments processed for FREE
Learn More
Blys may earn a commission from Hnry when you purchase accounting services as a result of this referral.