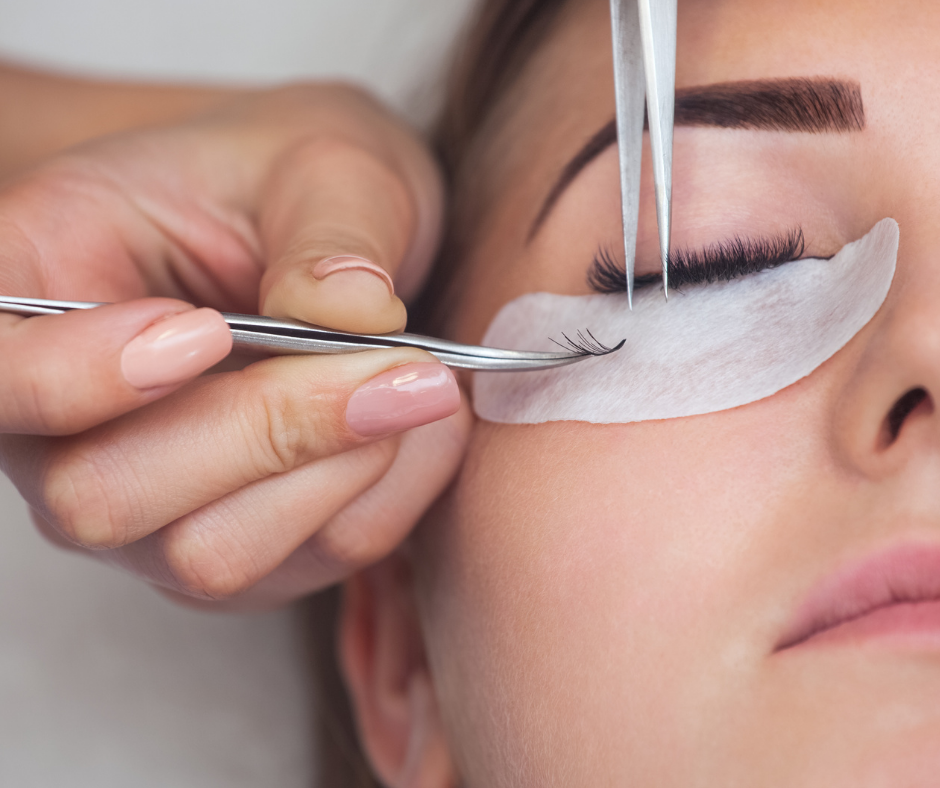 What's your go-to beauty product? For many of us, a quick swipe of mascara is a must in our daily beauty routine. But, what if you could wake up with thick, fluttery lashes (no mascara wand required)?
That's exactly why lash treatments (like lash tints, lash lifts and lash extensions) are skyrocketing in popularity. These semi-permanent lash services can add length, curl and volume to your lashes and help you streamline your morning routine.
We get it: booking a lash treatment can be daunting, especially if you don't know what service is right for you. So, we've pulled together your ultimate guide to lash treatments 101, what to expect from each service, and how to keep your lashes looking their best between appointments.
Let's start with the basics: What are the main types of lash treatments?
One of the most common questions flying around about lash treatments is this: what is the difference between a lash tint vs a lash lift vs lash extensions? While all of these services can help you score long, photo-ready lashes, they each come with a stack of unique benefits and considerations.
Let's help you weigh up your options with this quick guide to the different types of lash treatments.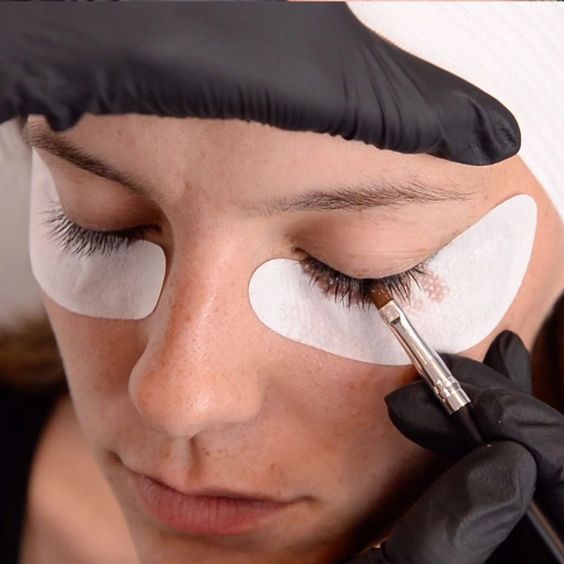 Lash tints
As the name would suggest, a lash tint is a semi-permanent way of dying your eyelashes. It involves the same process as colouring your hair and can help you add colour and definition to your lashes. Think of it like a permanent, smudge-free mascara (minus the clumps and hassle of actually applying mascara).
Lash tints give your lashes a darker intensity of colour, perfect for anyone searching for a natural look or wanting to add more defined colour to blonde lashes. While this service won't add volume or length, it is a great way to dip your toe into the world of lash treatments.
The process itself is quick and easy, too. Once in the treatment chair, your therapist will ask you to close your eyes before applying the tint. They'll leave it on your lashes for roughly ten minutes before removing the excess product from your lashes. Then, you're free to get on with your day.
In total, the process should take around 15 to 30 minutes and the lash tint should last for roughly four to six weeks (depending on how fast your lashes grow). As far as cost goes, you'd expect to pay anywhere from $25 to $50 for a lash tint.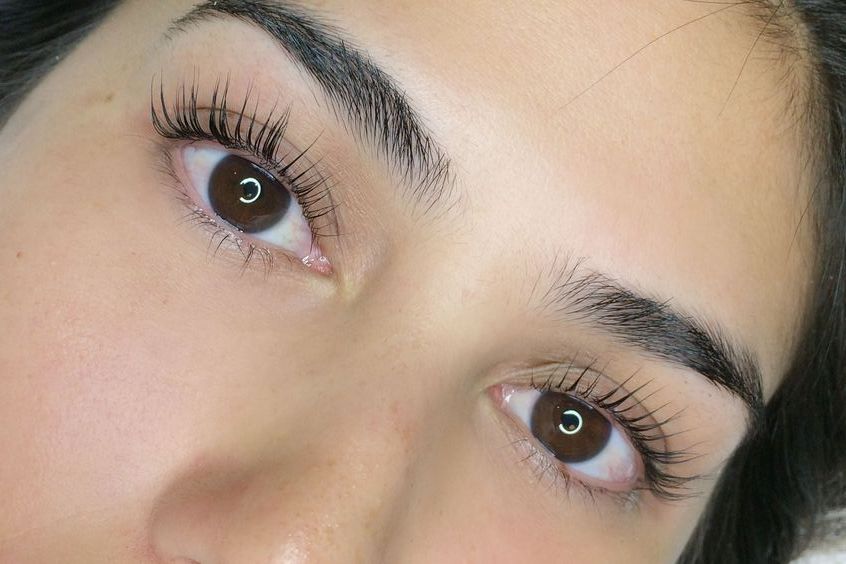 Lash lifts
Whether you call it a lash lift or a lash perm, the results of this treatment are the same: to lift and curl your lashes. Rather than grabbing out the lash curler every morning, a lash lift can give straight or flat lashes a boost and natural curl for weeks to come.
The process of lash lift starts with a consultation where your therapist will assess your lashes, choose the right tool size and find out what kind of style you'd like to achieve. You'll then lie down with your eyes closed as your therapist uses a gentle rod to apply the chemical solution to your lashes. Your lashes will be curled over the rod, with a soft adhesive used to keep them in place while the solution works its magic.
After 6 to 12 minutes, the curling solution will be removed and a setting lotion with be used to lock your curl into place. Finally, a lash conditioner will moisturise and strengthen the ends of your lashes to keep them nourished for treatments to come. After your session, it's best to avoid wearing makeup or mascara for at least 48 hours.
This lash treatment should take between 45 to 60 minutes, and the lift will typically last for four to six weeks. You can expect to pay anywhere from $80 to $100 for this treatment.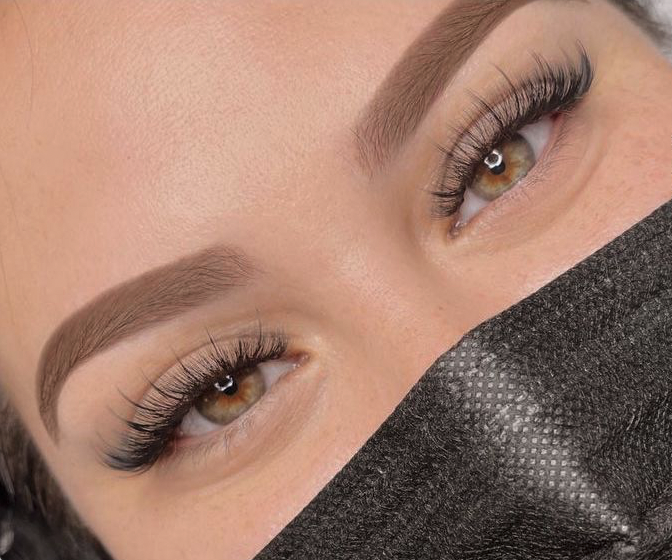 Lash extensions
If you're looking to add length and volume to your lashes, extensions are the way to go. Unlike applying fake lashes, eyelash extensions are a semi-permanent option that is hand glued on top of your natural lashes.
These extensions are made from synthetic, faux minx or silk fibres and are glued one by one to give a natural appearance. Plus, these extensions are attached to your actual lashes (not your eyelids) to give a lush, full look.
As you'd expect, lash extensions are a more time-intensive service than the other lash treatments we've covered. Your appointment will begin with a consultant to ensure your therapist understand what length and look you're like to achieve.
Then, you'll lay down on a reclining bed with your eyes closed. From here, your bottom lids and lashes are covered with gel pads that will prevent your top and bottom lids from sticking together.
Your lashes will be primed and two tweezers will be used to isolate your natural lashes from each other. Then, the second pair of tweezers will be used to pick up and apply the extensions. Medical-grade adhesive will be used to ensure your extensions are safely secured to your natural lashes.
For a full set of eyelash extensions, you'll need to set aside 90 to 120 minutes. However, if you're just looking to refill your existing extensions, this can take anywhere from 30 to 60 minutes. As these extensions as glued to your natural lashes, they will fall out with your lashes' natural growth cycle (which will be anywhere from three to six weeks).
As for cost, you'd expect to pay around $180 to $200 for a full set of classic extensions (or roughly $140 for classic infills).
How to choose the perfect lash service for you
Each lash service comes with a different set of pros and cons and will give your lashes a different look, too. So, let's run you through what you should keep in mind when picking your lash service.
If you're looking to add volume and length to your lashes

: lash extensions are one of the best long-lasting ways to give your lashes a fuller look. As long as you're willing to set aside a bit more time and money to put towards treating your lashes, this treatment will give your lashes a thicker, longer appearance.

If you're looking to add definition to your lashes:

a lash tint is a subtle yet effective way to darken your lashes, especially if you find yourself reaching for mascara to add colour to your blonde or light eyelashes. But remember: you might not notice a huge difference from a lash tint if you already have dark lashes.

If you're looking for lush, curled lashes

: a lash lift is the best way to enhance your natural lashes and are a more cost-effective option than lash extensions.
How long do lash treatments last?
As we've mentioned, lash treatments tend to last for anywhere from three to six weeks (depending on what service you book). That's because these lifts, tints and extensions are linked to your lashes' natural growth cycle. Once your natural lashes grow out, your treatment will need to be redone.
A good way to tell when it's time to rebook your lash treatment is to assess the overall look of your lashes. Can you see your natural lash colour regrowth? Has your lash lift lost its curl? Are your extensions patchy or starting to fall out?
Once you notice your lashes have regrown, it's a wise move to book another treatment.
But, there are all practical steps you can take to upkeep your lashes and keep them well-maintained between bookings, including:

Use a gentle foaming lash cleanser to wash your lashes on a daily basis.

Wait at least 24 hours before bringing your lashes into contact with water or moisture.

Avoid rubbing your lashes and be gentle with your lashes.

Steer clear of waterproof mascara or harsh products that can break down the adhesives and chemicals used on your lashes.
Will your lashes be damaged from extensions?
In short, absolutely not. When applied by an experienced professional, lash extensions won't damage your natural lashes or prevent them from growing back.
Here at Blys, we care about your lashes as much as you do. That's why we have an in-depth vetting process to ensure only experienced professionals are working on our platform. They'll be able to apply your extensions in a damage-free way and will even be able to offer tailored advice on how to care for and look after your lashes between appointments. You can even take a look at their portfolio once your booking is confirmed or if you are booking directly so you can review their work.
Plus, if you know you have sensitive skin or eyelids, you can leave detailed notes for your therapists when booking on Blys to ensure they use lashes and glue that won't irritate your eyes.