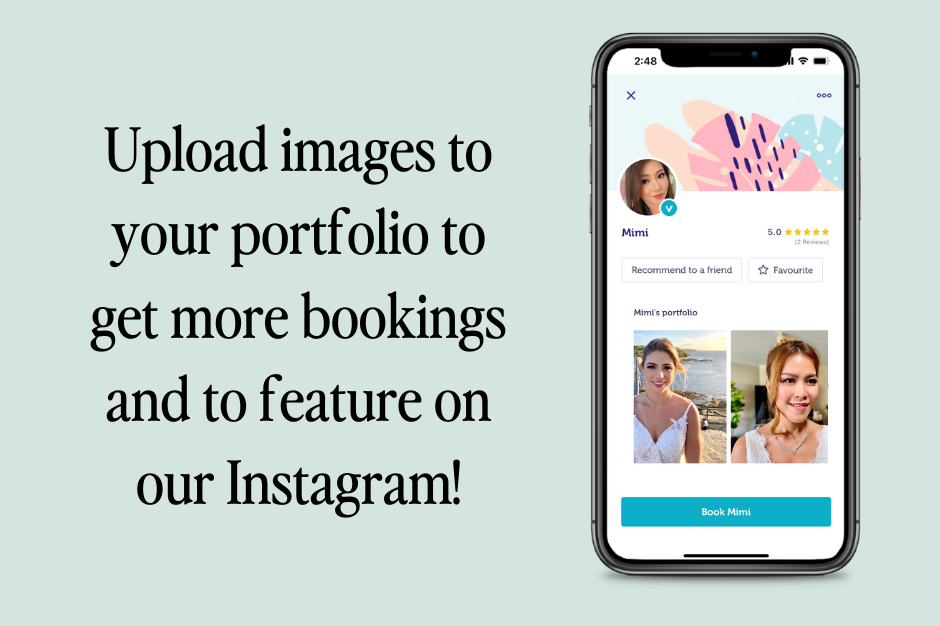 Have you given your Blys profile any TLC lately?
With beauty bookings in high demand, now is the time to get your profile looking schmick with images uploaded to your portfolio section so that you can showcase your talents to potential clients.
Plus, when you have images uploaded to your portfolio, you have the opportunity to feature on our Blys Instagram account that has over 20k followers!
It's super easy to upload images to your portfolio section, simply head to your Pro Dashboard via our website and scroll down to 'My Portfolio' on the 'Profile' tab.
Want more tips on how to jazz up your profile and get more clients? Keep reading:
Write a compelling bio
Put your best foot forward by telling new clients a bit about yourself, your skills and your experience. Check out this article or get in touch with us if you need help!
Fill in details about what's in your kit
This is where you can list what products and equipment you use, making note of any reputable brands that might entice clients.
Share your profile link online
Once you have completed your Blys profile share it with you network on social media or by adding your Blys profile URL to your email signature or business card.
Click 'public profile' in your account to find your profile link.
Plus, don't forget you can also share your unique referral code with new clients so that you can both receive a Blys credit!
Stay up to date with all the latest news from Blys HQ
Join the Blys Community for Providers Facebook Group.
Join now