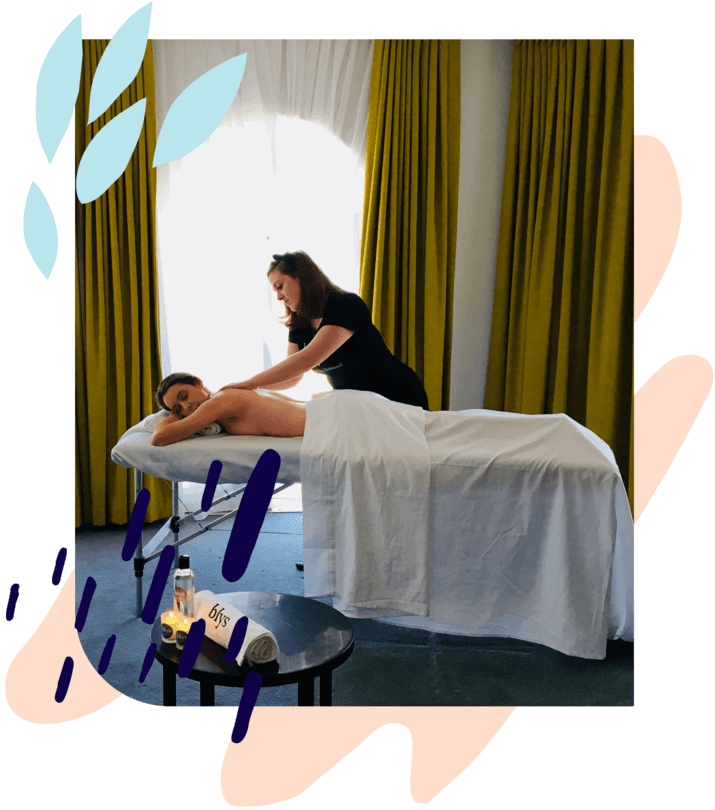 Hotel Room Massage Near You
Make your stay more relaxing with a professional massage – delivered right to your hotel room.
Book now
Buy as gift
Qualified and highly skilled providers, all screened in advance.
Whether you're on a family vacay or travelling for work Blys makes your hotel stay more enjoyable and relaxing with an in-room massage – delivered straight to your hotel room or Airbnb.
All massage therapists on the Blys platform are qualified, carefully vetted and insured so you can sit back and relax knowing you're in good hands (literally).
Book your Blys in-room massage today and make the most of your stay.
Blys also provides concierge massages services where you can book massages on behalf of your guests.
Our customers love Blys
#1 Rated Hotel Massage In United States
United Places

Hotel Massage

"Our hotel guest was very happy with the service. Thank you."
Ebony

Hotel Massage

"Kim was so lovely and professional. I'm feeling amazing! She was prompt at arriving at the hotel! Would recommend!"
Nathan

Hotel Massage

"My wife was very happy with her surprise massage in our hotel room and Minty was fantastic! Thank you"
Geoff

Hotel Massage

"Excellent, friendly, smart and pleasant.. given that most of our massages are in 5 star hotels she's doing well"
Eleanor

Hotel Massage

"Perfect wind down night before my wedding! He was professional high end hotel spa quality from start to finish! 10/10."
Jaimee

Hotel Massage

"Fantastic massage! Lamia was so accomidating (our hotel room was running late in been ready) and nothing was an issue for Lamia. The massage was incredible relaxing and she was so friendly. Would happily re book in the future."
Peta

Hotel Massage

"Rippy was very accomodating and flexible for times. We booked him on a Sunday to come to our hotel room while my husband and I were on our honeymoon. Was a great Christmas present from our in laws. He is brilliant! And makes you feel relaxed. Would highly recommend and book again!"
Jasmine

Hotel Massage

"Minami was wonderful to my fiancé and I. We had a couples massage...one after another in our hotel room. Honestly one of the best massages I have ever had! Excellent pressure and time spent on the areas where we were experiencing pain and tightness. Thank you so much ❤️"
Jo

Hotel Massage

"So good! Blissed out and slept so well afterwards. Couples massage in our amazing hotel room and relaxing with the ocean waves too! Really relaxing, will definitely be booking both Sophie and Melinda again!"
Charmaine

Hotel Massage

"This service is outstanding! The particular therapist I had Mirela, was forced to work in very cramped conditions given that my hotel unit was very small however she was willing to adapt and I can honestly say that I had one of the best massages I have ever had! She showed genuine concern & was also very kind caring & considerate to my particular Ailment. What a lovely lady! Many thanks 🙏🏽"
Caitlin

Hotel Massage

"Recommended by our hotel,our whole experience was BLISS. We are not easily pleased as we have high expectations and Blys ticked all the boxes: customer service, communication, professionalism, expertise, massage.Our massage with Lev was absolute BLISS. Would recommend you without doubt. Thank you."
Step 1: Book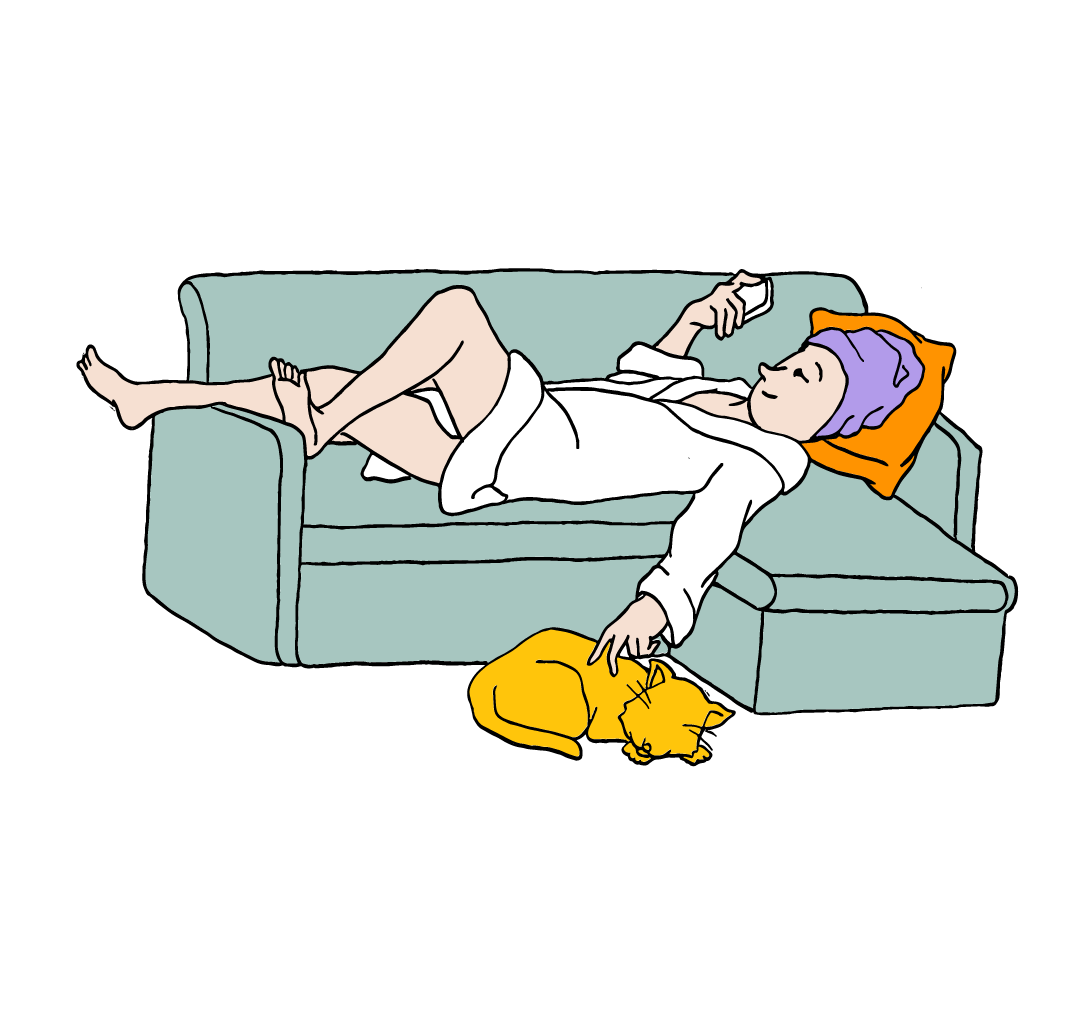 Select your preferred treatment, location, date and time.
Step 2: Connect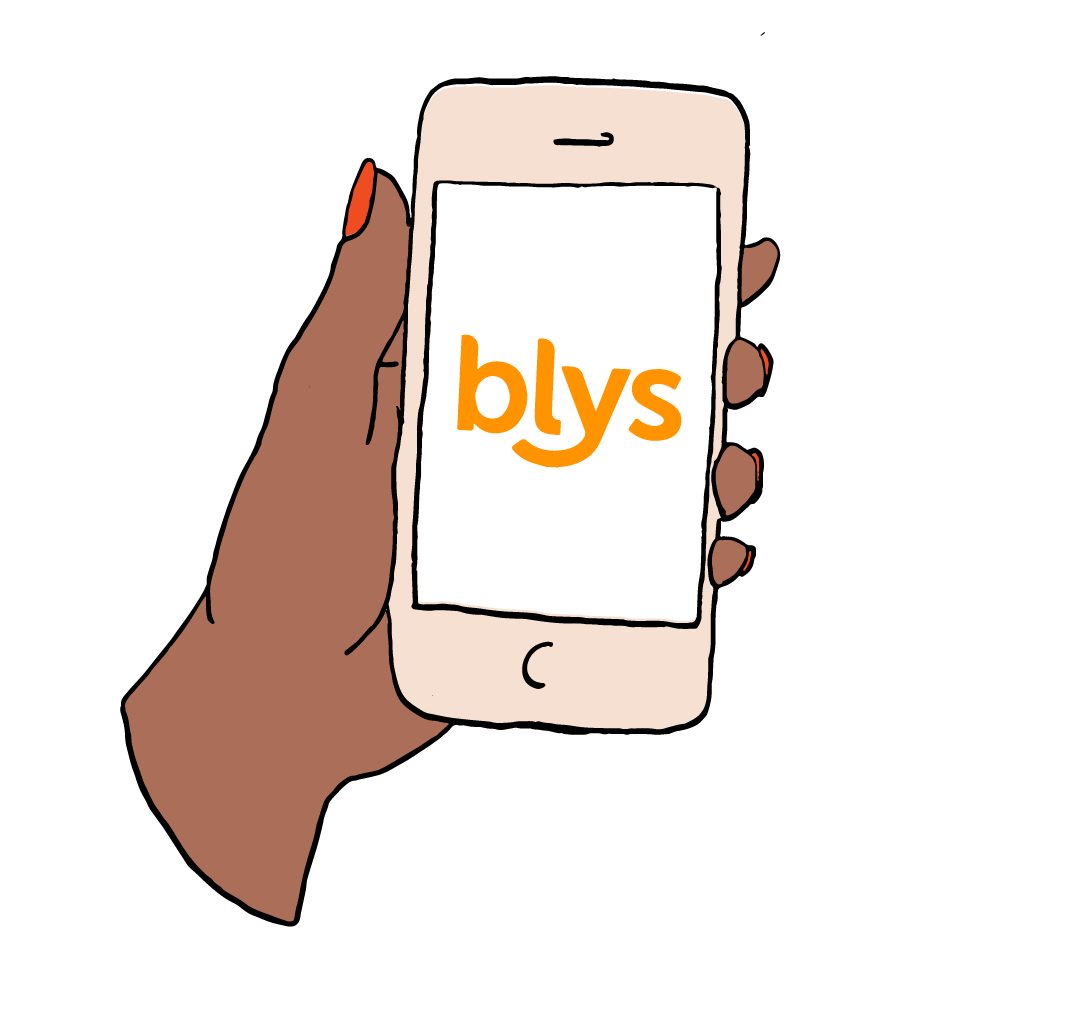 We'll post your booking for free and confirm when an available provider accepts.
Step 3: Meet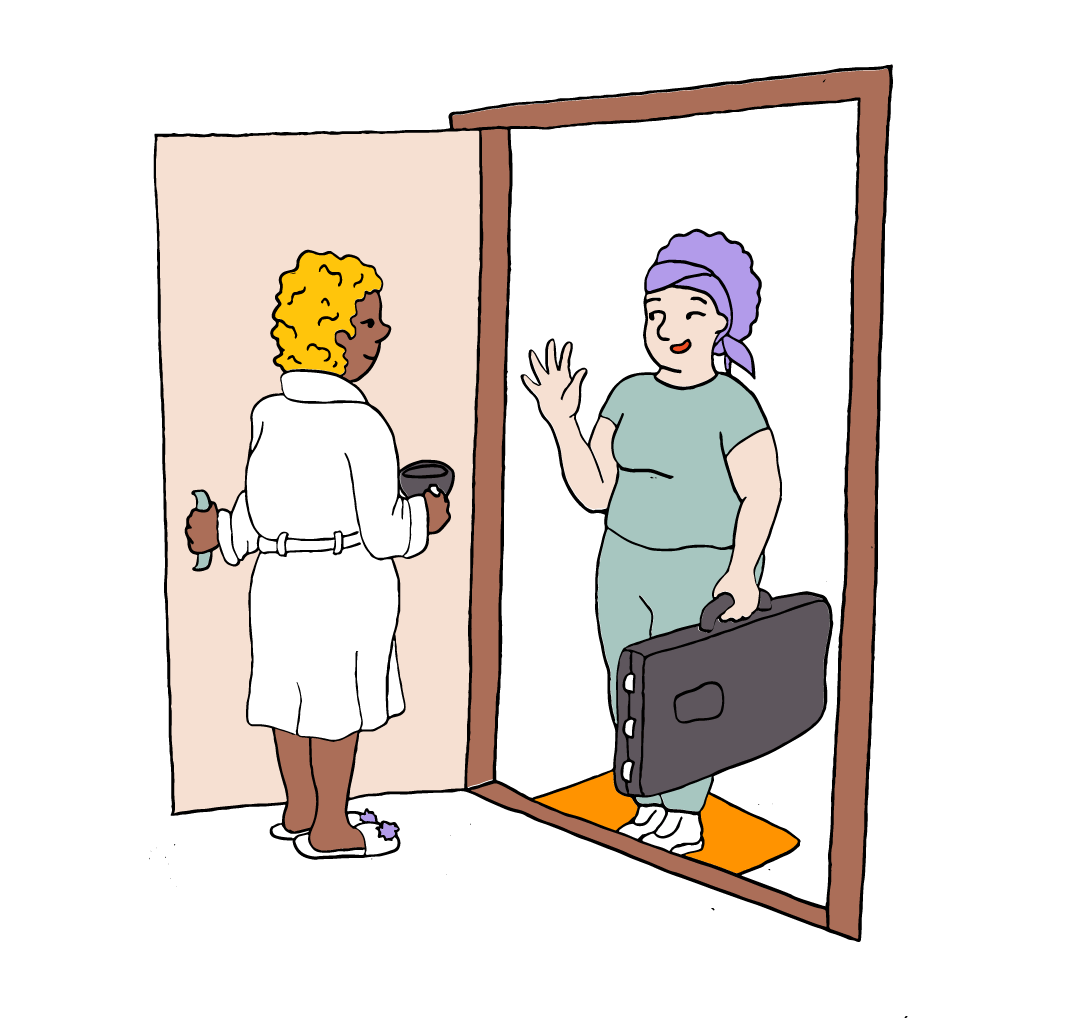 Sit back and relax, your provider comes to you!
These prices include travel, a massage table, towels or sheets, oil, music and a professional full-body massage by a qualified and vetted massage therapist that comes to you. These prices are standard base rates per person and do not include the 5% processing fee. The final price will vary depending on your preferred location, date, time and specific requirements. View our pricing page for more details.
You won't be charged until your booking is confirmed.
Frequently Asked Questions
Browse Our Mobile Massage Services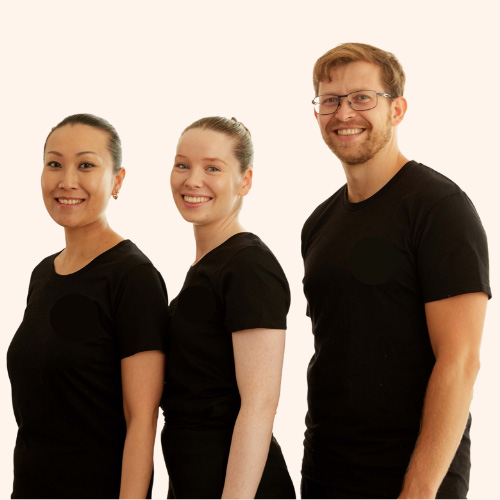 Are You A Mobile Massage Or Beauty Provider?
Join Blys today, the go-to platform for mobile massage and beauty professionals.
Enjoy working when and where you want and earning up to 75% of the booking fee which is 2 to 3 x more than spas and salons!
Sign Up Now