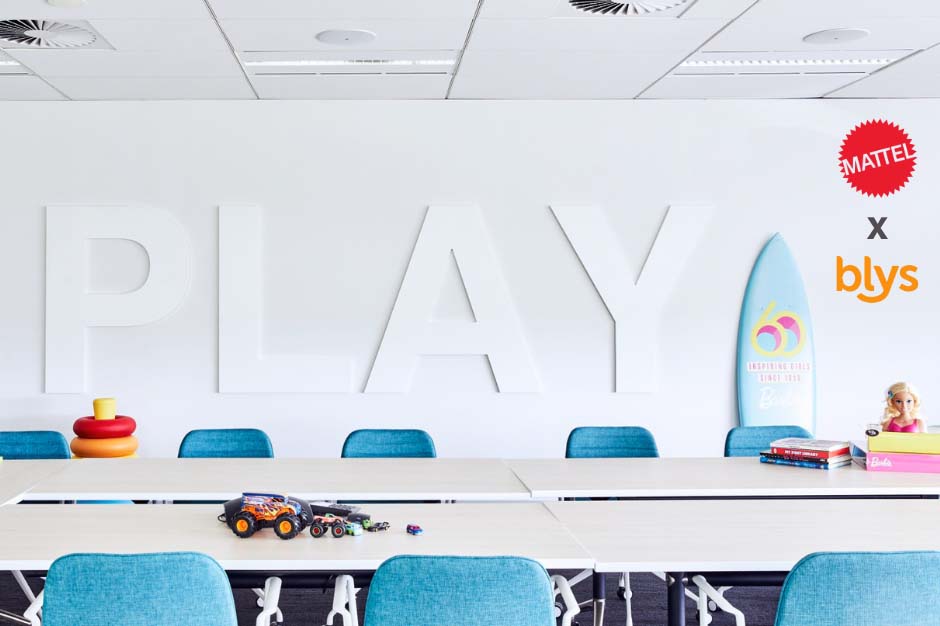 After a busy first half of the year for the Mattel team working on very exciting launches for The Little Mermaid movie and Barbie movie, EA Kate Stuart-Palmer knew the team were in need of some much-needed rest and rejuvenation. So to zhuzh up their usual EOFY celebrations Kate surprised the team with in-office chair massages. Needless to say, they were a hit!
Q: What inspired the team to do a team activity centered around wellness?
A: We wanted to offer our team something different for our EOFY celebrations by giving them a few minutes for some self-care just for them. Blys aligns with our commitment to providing wellbeing opportunities for staff.
Q: You've previously booked a treatment with Blys and it's great to hear that you enjoyed both sessions. What did you enjoy most about having a massage therapist come to you?
A: Staff did not need to worry about a thing, having a therapist in the office made it really easy for the team to just pop aside some time during their busy workday. The entire booking process is clear and Blys staff kept us informed throughout, and the app is really handy for real-time updates.
Q: What was the team's reaction to the surprise massages?
A: Brilliant reactions and feedback from everyone. Having therapists who truly focus on and cater to individual's needs is excellent – I don't think a lot of staff really realised how much they needed a massage! While we operate a hybrid working model, staff are still sitting for the majority of their day either in the office or at home.
Q: Would you book in again with Blys? And recommend us to other companies?
A: Absolutely yes and yes!
Does your team need some rest and rejuvenation? Chat with our team of passionate workplace wellness consultants and let them help you plan the perfect surprise.
Blys works with qualified mobile massage, beauty, fitness and wellness professionals across Australia and can create a tailored package for every team size, event and space.