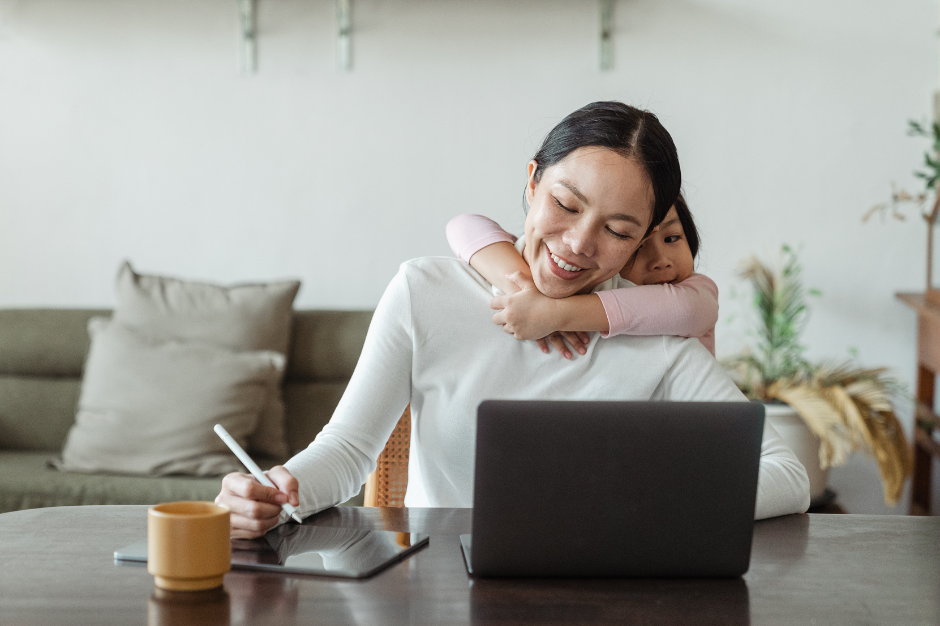 With Mother's Day just around the corner, it's the perfect time to celebrate the hard-working moms in your workplace. But why stop at one day? With just a few simple initiatives, you can create a work environment that supports working moms and promotes self-care all year round. In this blog post, we'll explore five ways to celebrate moms at work and promote wellbeing among all employees in your workplace.
Offer Flexible Work Arrangements
Working parents face the challenge of balancing both work and family responsibilities. A super simple way to help them achieve better work-life balance is by offering flexible work arrangements. This could include remote working, flexible hours, job sharing or 4-day work weeks. When offering flexible work arrangements the best thing you can do is chat with your employees individually and determine an arrangement that will suit their specific needs.
Provide Practical Financial Benefits
Including financial support within your employee benefits program can make family budgeting that little bit easier and help reduce financial stress. Some practical financial benefits can include grocery discounts, subsidies for childcare, paid parental leave or paid family health care.
Encourage Leadership Opportunities For Women
A key way to support women in the workplace is to encourage and create opportunities for growth into leadership roles. This can be done through mentorship programs, leadership training and development programs, promoting women to senior management positions, providing networking opportunities, and creating a culture of inclusion and support.
Promote A Child-Friendly Work Environment
Balancing work and childcare responsibilities can be a challenge. But by promoting a child-friendly work environment, you can support your working parents and help take the edge off the juggling act. Some child-friendly policies could include on-site childcare services, flexible work arrangements, offering family-friendly events and activities, providing lactation rooms for nursing mothers, and allowing parents to bring their children to work on occasion.
Bring Self-Care Into The Workplace
As working parents are often pressed for time, self-care may fall to the bottom of their priority list. However, there is a simple solution that can support them: bringing self-care to them. This is where we come in! Whether you're planning a Mother's Day event at work or seeking a creative way to reward your team, our workplace wellness consultants are ready to help you organise an on-site self-care session that will leave everyone feeling refreshed and rejuvenated.
Want Help Planning A Mother's Day Event In Your Workplace?
Our network of qualified corporate massage therapists will come to your workplace, set up comfortable massage chairs, and treat your team to a relaxing and stress-relieving massage experience. Packages can be tailored to all group sizes and across multiple locations.
Get A Free Quote Today