It's wedding season!
At least, it is at the time of writing this. Spring is the perfect time to get hitched: the sky is clear, the air is warm, the flowers are blooming – it really just sings of romance and sunny days ahead.
Aside from The Big Day itself, there are so many other activities surrounding weddings: the engagement party, hen's and buck's nights and the bridal shower all come along during the wedding-planning process. So not only do you have to worry about the dress and the cake and the ties and the flowers and literally everything else, you've got to think about those things, too.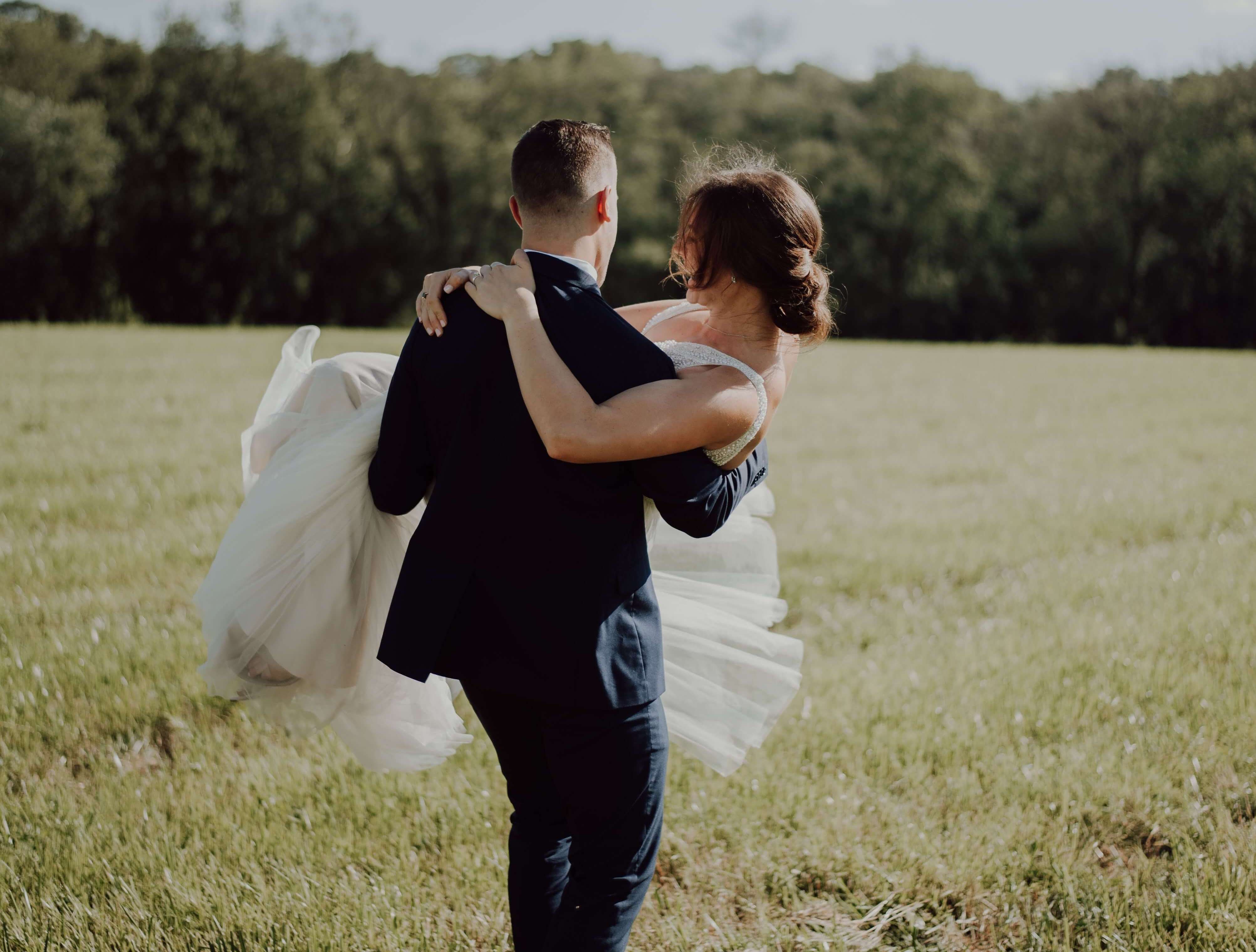 Luckily for us modern folk, the internet is a place that exists. Ideas and inspiration abound! So with that, let's talk about the bridal shower.
What is a bridal shower?
The most important thing to note is a bridal shower and a hen's night are, typically speaking, very different things. One tends to involve getting a little loud and rowdy with more than a little bit of champagne involved. The other, and the one we're talking about in this blog post, is supposedly more of a fancy affair.
A bridal shower is a celebration of the bride-to-be. Traditionally, it's a get-together with the bride, her bridal party (Maid of Honour and bridesmaids), and her female family (and the groom's) and possibly some close friends. It can be themed, but it doesn't have to be. It's generally a more sophisticated affair with simple food and drinks, some party games, and an exchanging of gifts.
Who's in charge of organising stuff?
In tradition, it's the role of the bridal party to organise the bridal shower, however the bride or groom's mother are commonly help out as well. It's a popular idea to make the bridal shower a surprise, but that isn't always for everyone, especially if the bride-to-be is picky about her guest list.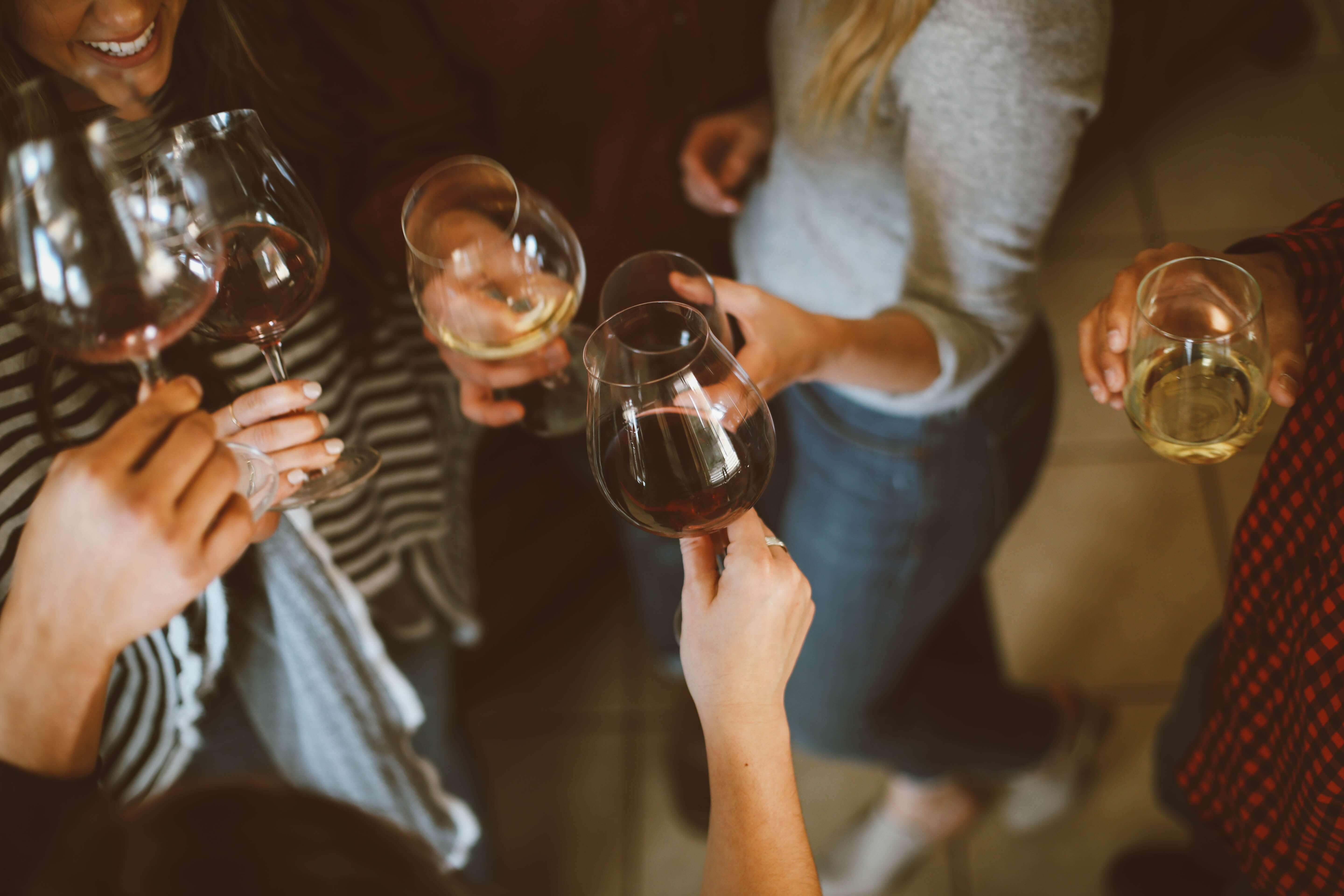 It isn't at all uncommon for the bride to have a say in the planning, or even to have her plan the whole thing. She's planned a whole wedding, right? What's one more party? But more often than not, it's nice to let her have a break, sit back and get spoiled.
What does a bridal shower look like?
A bridal shower can be hosted at someone's home or in a rented space anywhere from 3 months to 2 weeks before The Big Day. Themes for a bridal shower could be anything: her favourite travel destination, favourite era in time, colour, movie, etc. Of course, there doesn't have to be a theme, if the preference is for something understated and simple. Sometimes less is more.
The more boozy moments are typically saved for the hen's, but serving champagne, punch or cocktail jugs is a popular choice. Whether you've hired catering, organised a grazing table, gone DIY or made it a potluck, food is generally kept light. Think charcuterie boards, chips and dips, and other nibbles that can be shared and snacked on throughout the event.
There's usually some party games involved, and this can be to whatever the bride's taste. These could be classic board games (probably avoid Monopoly – it causes family feuds) or wedding/bridal themed games.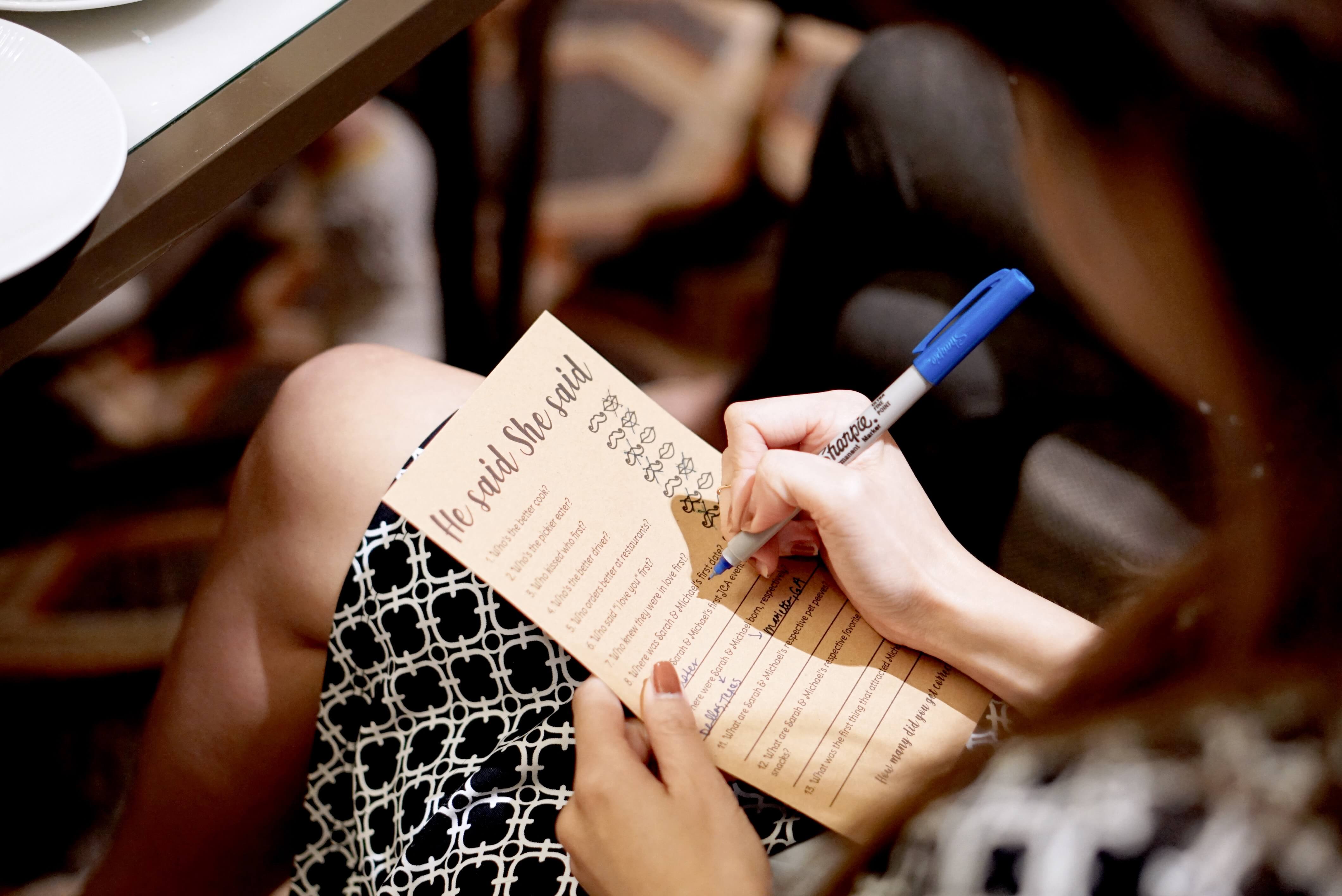 Of course, it wouldn't be a bridal shower without the traditional giving of gifts. The purpose of this isn't necessarily to provide the bride with things to fill the newlywed's house as nowadays it's common for partners to be living together long before they choose to get married. If that's case, they probably already have a toaster and a blender.
So what should you bring to the bridal shower?
What you choose to bring to the bridal shower should depend on who the bride is, and what she likes. There are a lot of generic ideas out there, so try to make an effort to personalise your gift. A gift that has thought behind it is always more meaningful – and she'll know the difference.
Here's a list of generic, but adaptable, gift ideas for her bridal shower:
Perfume and skincare (moisturiser, serums, balms and lotions)
Nice loungewear or sleepwear – can include lingerie, pyjamas, or a robe
Blys massage gift voucher – perfect for singles (treat herself), couples (treat the newlyweds) and groups (you could even arrange seated massages at the bridal shower or hen's night)
New linens (silk or satin sheets and pillow cases)
Cookbooks, cocktail recipe books, or anything food related that she might find useful and enjoyable
Display books – these are usually decorative, hard cover that feature home decor, fashion, art, or specific niches/hobbies
Something for the honeymoon – like luggage, makeup, swimwear or loungewear
Homewares – nice silverware, china set, artwork, rug or cushions
Personalised art – commissioned art pieces, photography, or caricatures are all great ideas
Home-made spa kit – combine a Blys massage voucher, face mask, eye mask, body lotion and perfume for the perfect at-home pamper package
Favour – financial contribution to the honeymoon or wedding
How to stay calm before, and wind down after, The Big Day
It's common knowledge that weddings can be extremely stressful. A lot of planning goes into just one day in two people's lives, albeit usually an important day.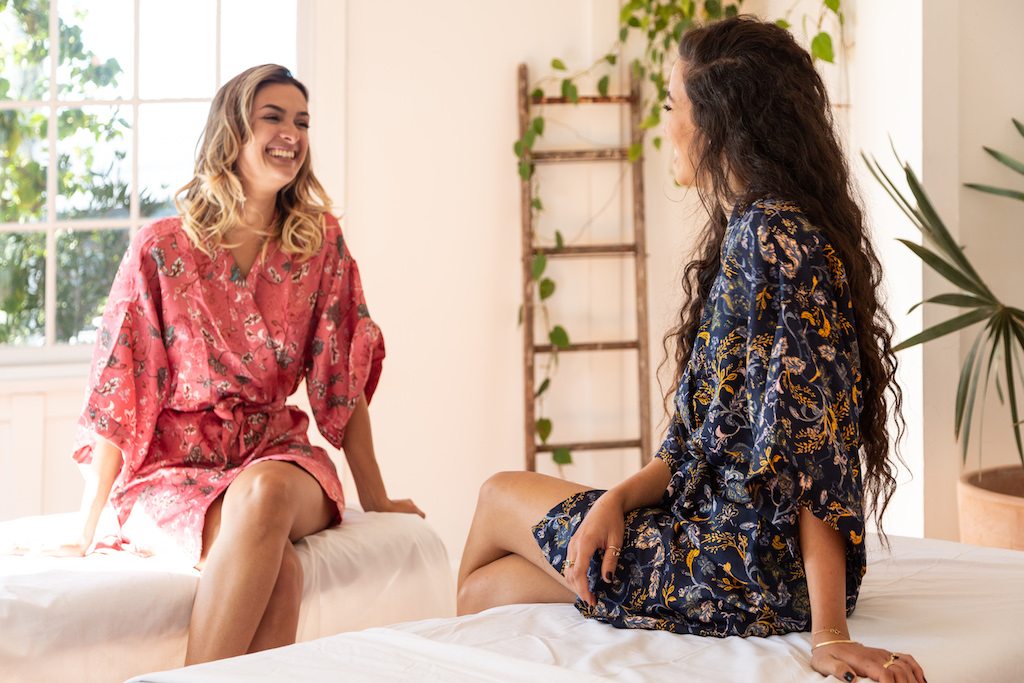 The last thing you want to do, besides call the whole thing off, is burn out before The Big Day. Our most stressful moments are the ones that require the greatest compassion, patience and self-care. Placing an emphasis on self-care is not a selfish thing, especially if, like so many brides and grooms out there, you're trying to please everyone else as well as each other.
Massages are very popular around wedding season as they can help calm, balance and focus your mind. They also melt the tension out of those shoulders as an added bonus.
A massage is great for:
Pre-party

Eliminates stress
Improves circulations – gives you that "healthy glow" we all want
Calms frazzled nerves
Boosts mood, raises spirits and increases mental wellbeing
Energises the body
Focuses the mind, increasing productivity

Post-party

Eases tension and stiffness, especially after days of stress and a night spent dancing
Rounds out a day of activity – a great way to wind down after the craziness blows over
Calms and relaxes the body
Detoxifies and improves circulation
Wedding planning can be stressful. Having a massage delivered might just be the easiest thing you'll do for yourself.