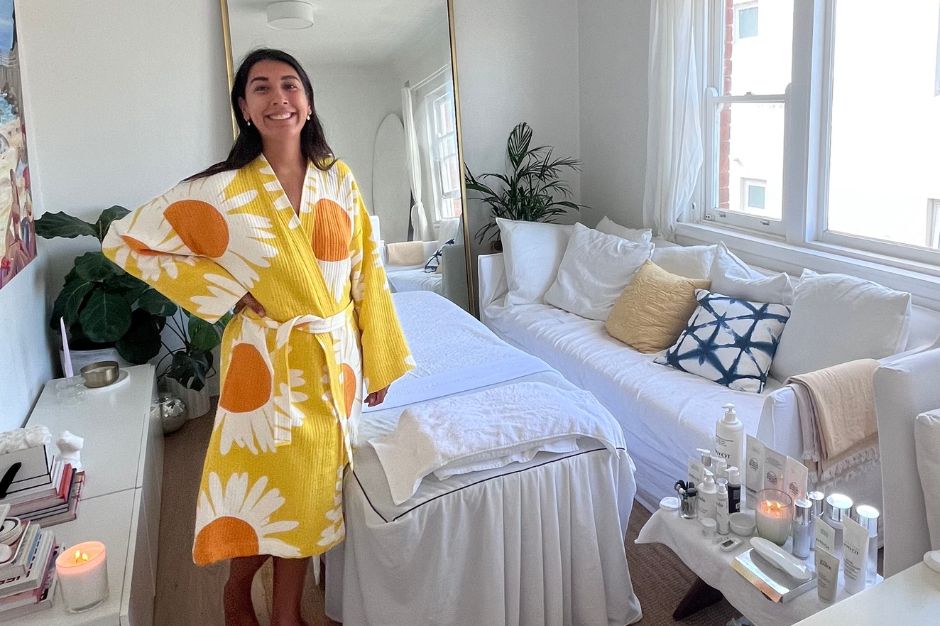 Written by Sangeeta Kocharekar
On January 1, this year, I decided to stop drinking. I'd woken up with a horrible hangover after a boozy New Year's Eve and had spent the whole day in bed. It was a sunny day, and a friend visiting me had spent the whole day at the beach, while I laid under the covers, feeling sorry for myself. 
My friend flew out that evening. Not only had I missed out on spending quality time with her, I'd missed out on a beautiful day in Sydney, which, for anyone who spent the last year living through La Niña would know, has been rare. 
I made the decision then and there to stop drinking. I didn't know how long I'd last, but the New Year's Day experience, not to mention the fact that I still didn't feel 100% myself until around a few days later, had rattled me. I was finally ready to make a change and stick to it.
What my weekends look like since swapping booze for self-care:
Fast forward to now, five months later, and I haven't had a drink since. My weekends now feel ultra long. I'm asleep by 10pm on Fridays, and wake up Saturday morning, excited to have 48 hours to myself. I decided early on that with all the money I was saving on not drinking, I'd funnel that into prioritising self-care instead.
For me, that looks like Pilates or boxing classes, takeaway coffee and a coastal stroll and Blys treatments from the comfort of my own home. If you're not familiar with Blys, it's a massage, beauty and wellness platform, offering professional treatments at home (or at work, which I once tried with colleagues, and had a massage therapist set up in a meeting room!).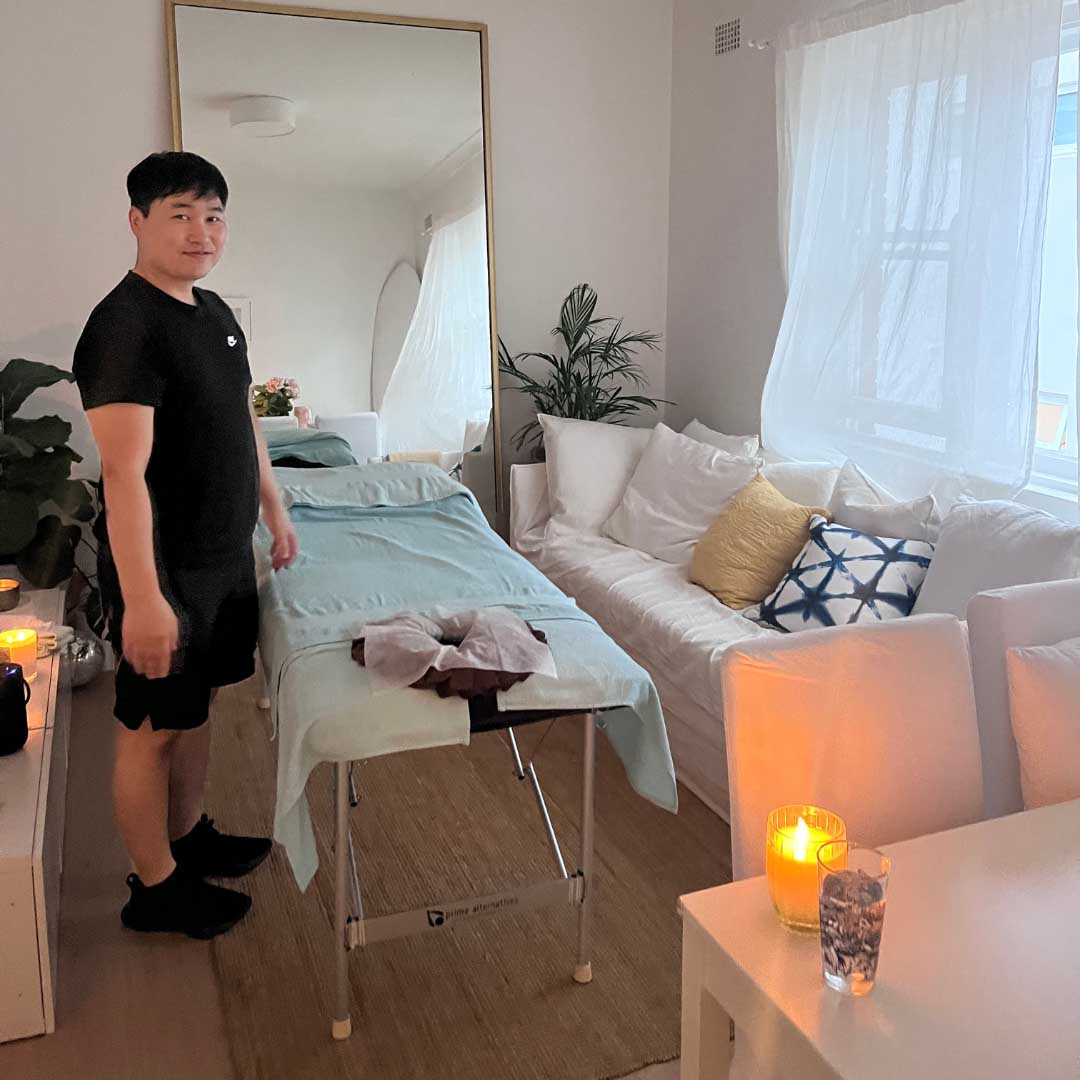 Why I love in-home treatments from Blys:
I started to love the routine of jumping on the Blys app and browsing through the treatments and therapists on Monday morning, reading through the reviews and booking a treatment for the weekend. That way I had a self-care activity locked in that I could look forward to.
I first enjoyed a weekend remedial massage with a provider named Danny who was able to knead out my tension and stress. The following week, I  wanted to try something different so I booked a cupping massage with another local massage therapist named Edward. You know, the hot suction cups they put on people's backs that leave those dark marks? I'd always seen photos of people's backs post-cupping massages, and finally got to try one myself and it was amazing!
I also tried booking treatments after work, which is a game changer in helping you relax and unwind. This time I wanted to give my skin some love so I booked a luxurious facial from TK that left me glowing and ever so relaxed. 
Every time a therapist would come to my home, I'd clear away the coffee table in my lounge room where they could set up. Then, I'd light candles and change into a fluffy bathrobe while they set up their massage table, towels and oils.
One Saturday, I booked a treatment in the evening (handy that you can book a Blys treatment whenever). It was storming outside (seriously, we have had the worst summer in Sydney), but that made my lounge room that much cosier. I felt myself fully relax into the massage as the wind rattled the windows, classical music played on the therapist's portable speaker and the candlelight flickered.
While, in the past, I'd sometimes get a massage if I was hungover to help me recover from it, I felt so much better being completely fresh and able to enjoy it.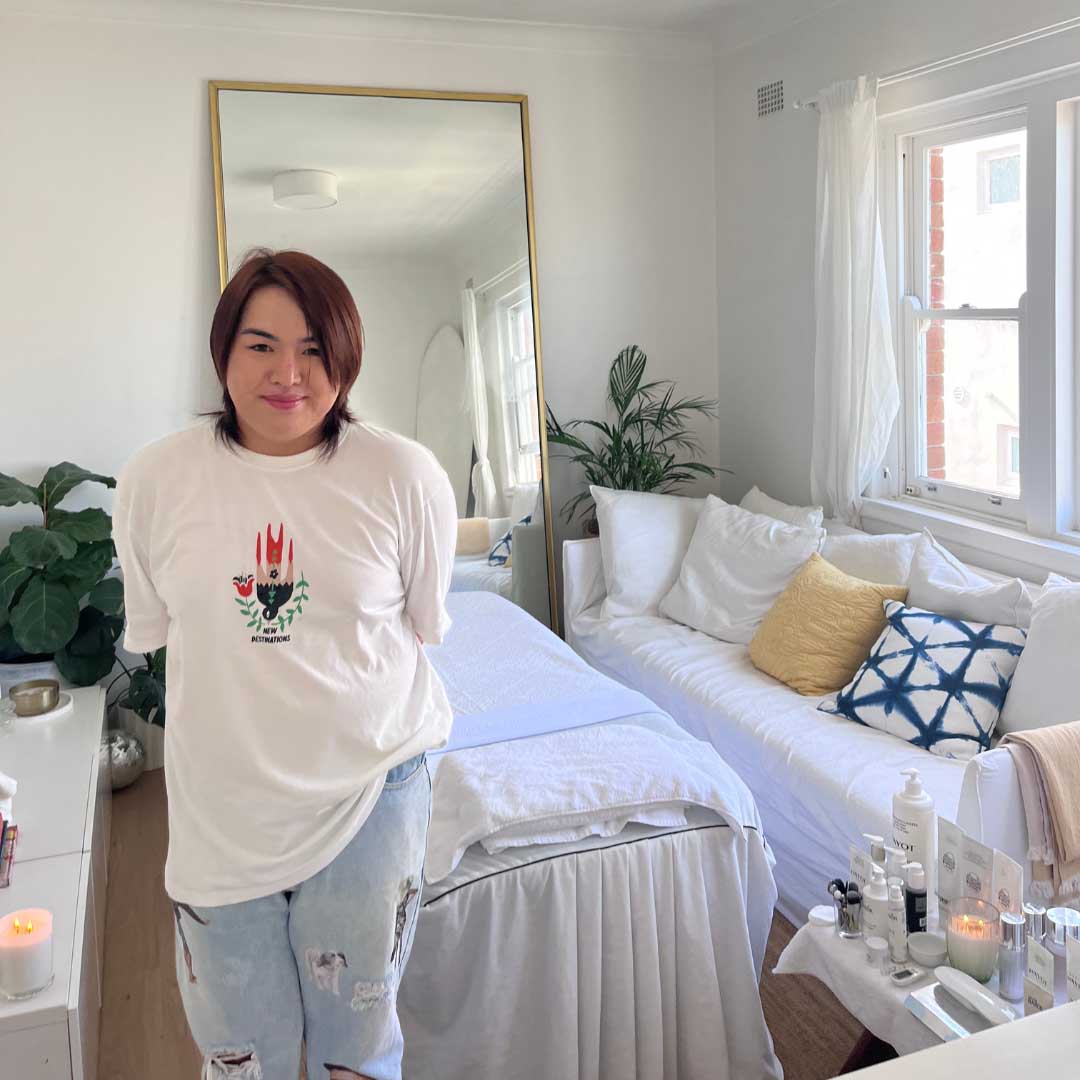 Why self-care is better money spent than on booze:
Giving up drinking has made me endlessly more productive. It has given me a sense of calm, more time to reflect and be creative and, importantly, more hours to prioritise my wellbeing. We know self-care helps manage stress and anxiety, boosts self-esteem and generally protects your mental health. 
Who doesn't want time back in their calendar to do something that'll achieve all those things? 
So, to answer the question everyone's been asking me (okay, four people) – how long will I keep not drinking for? – the answer is, however long until I feel like I'm missing out on something by not drinking. But for now, feeling the way I am, I don't think I'll be pouring a drink anytime soon. 
If you're wanting to quit drinking, too, my best advice would be: don't make your goal forever. Don't even make it for a month. Just take it day by day, and really think about what you're really missing out on by not drinking, and what you're gaining by always feeling fresh.
When you up your self-care you may also find that you end up drinking less anyway. You'll feel so good that you won't want to tarnish that feeling with a hangover. Plus, with Blys treatments available for booking at any time and your therapist coming to your location, there's no need to go anywhere! Not to mention their affordable rates, you truly have no excuse not to put yourself first.
If you too decide to start your own booze free journey I'd love to hear how you go – my Instagram DM's are always open.