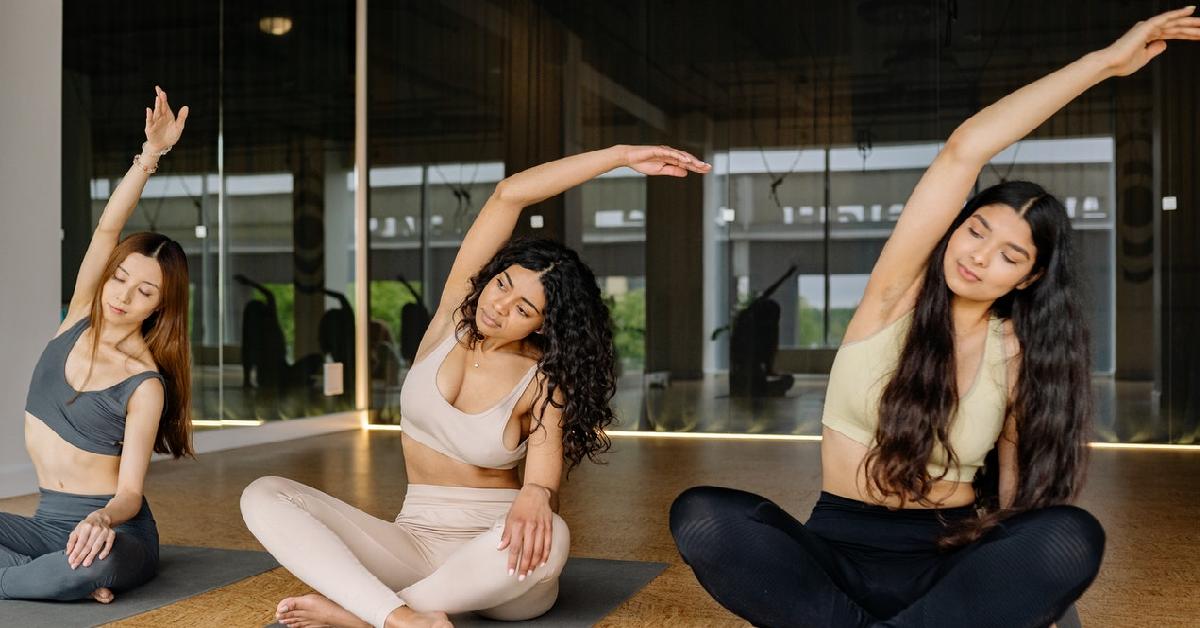 The way we live and work has totally transformed since the start of the pandemic.  Boardroom meetings have been switched to bedroom Zoom calls and long daily commutes are becoming a thing of the past. 
Hybrid work arrangements are also here to stay, with 43% of workers saying no flexible work arrangements would be a deal-breaker  when picking a place to work (according to a recent study by Swinburne University). 
Keeping your teams motivated, engaged and working at their best means delivering perks and employee benefits that set you apart from the pack. And here's why it matters: 89% of employees said they'd be more likely to recommend their company as a good place to work if it supported corporate wellness initiatives. 
If you want to keep your current team engaged and set yourself up to attract the best talent, let us run you through why a meaningful corporate wellness program is your secret to employee retention and recruitment success.
Benefits of Corporate Wellness Program
Did you know that one of the leading causes of poor work performance is poor health? Through establishing corporate wellness programs, the health and wellbeing of employees is able to flourish within the workplace. And the benefits of better wellbeing are not only for the individual, but the company or business as a whole!
Here are the top six benefits of introducing corporate wellness into your workplace: 
Increased productivity:

Recent studies show that employees participating in corporate wellness programs have a measurable increase in their productivity while at work. Adopting healthy behaviours by taking part in these wellness activities promotes workplace performance and productiveness on both an individual and organisational level. 

Reduced risk of disease:

Chronic disease among corporate employees is on the rise, with health risks such as diabetes and high blood pressure caused by low exercise and poor nutrition choices. Through implementing a corporate wellness program into the workplace, employees are able to get away from the static of the office chair, leading to a reduced risk of poor health. 

Decrease in absenteeism:

It's easy to see that if you've got healthy and happy employees, a decrease in absenteeism is a given. After all, A healthy mind and body = less sick days!

Increased engagement and motivation:

Establishing a wellness culture within the workplace creates an engaged workforce, as employees view wellness as benefiting both their personal and professional lives. Connecting with others through group activities that involve health and fitness promotes inclusivity and motivates employees to pursue both professional and personal goals with increased motivation. 

Reduced stress levels:

A healthy body and mind is the key to overall stress reduction, both in the office and at home. Through implementing a healthy workplace culture, stress and symptoms of depression and anxiety have shown to be reduced drastically. 

Morale boost:

Of course, those endorphins released through fitness and the reduced stress from wellness activities such as mindfulness result in a great morale boost for employees. 

Employee retention:

Corporate wellness programs demonstrate that a company cares about the wellbeing of their employees. Better employee retention and increased employee loyalty are the result of implementing a healthy wellbeing culture in the workplace.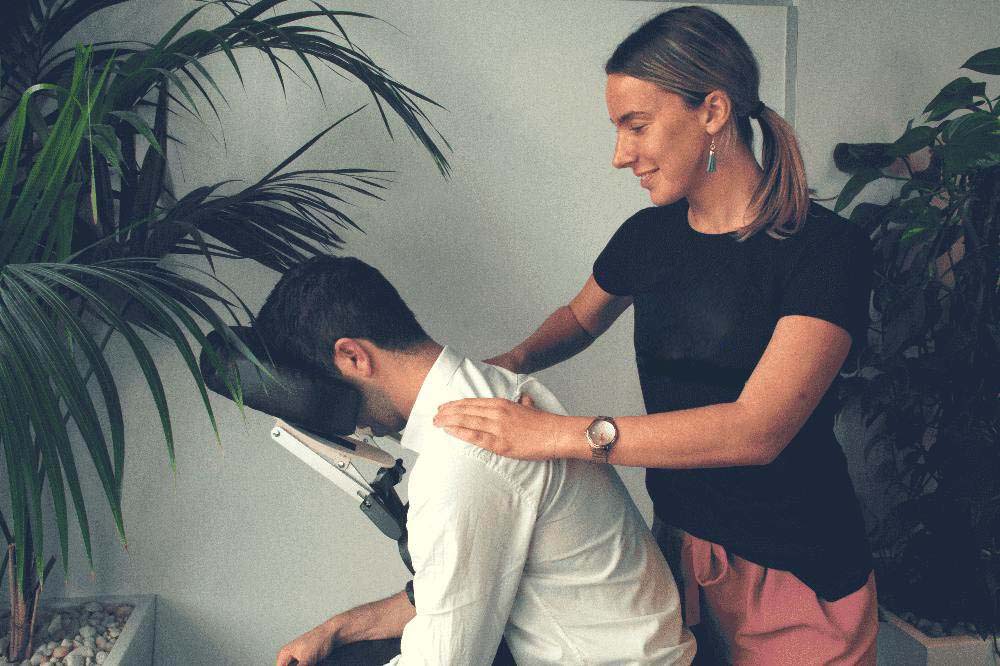 Corporate wellness services
Massage:
A massage is the best way to unwind and refresh your team. Massage reduces both mental and physical symptoms of workplace stress, anxiety and tension.
With a table, chair or roving desk massage available within our corporate massage services, there is something to suit every office set up and is sure to leave the team feeling energised and ready to take on their next project. 
How can Blys massage services be put into my corporate wellness program? Massage can be implemented into a corporate wellness program as a monthly or quarterly team-building activity (if you've got high stress or a bad case of computer hunch, it can be as frequent as every week!).  Roving desk or chair massages are great for larger offices, giving each employee relief from tech neck and workplace stress. 
Better yet, giving employees a chance to rest and relax with a massage gift voucher after a stressful week or quarter is another way to implement healthy workplace culture. A gift voucher is the perfect way to show your appreciation for your busy bee employees, and to show how important their wellbeing is to you and your workplace. 
Beauty:
Services that help employees and employers alike feel good inside and out are great for when the team is feeling the corporate blues. At Blys, our mobile beauty services, including hair, makeup, nails and facial treatments are a great way to rejuvenate not only the skin, but the workplace mindset as well! 
How can Blys beauty services be put into my corporate wellness program? Having a glam session before a work event or celebration is the perfect way to boost morale and promote productivity in the workplace. Booking a corporate beauty treatment, whether that be a nail bar, a makeup station or even a hairstylist, is a great way to promote a healthy wellness culture in the office. Better yet, a facial or pamper treatment on a regular basis is great for the team to feel refreshed and re-energised, and ready to take on new challenges. 
Wellness:
Online yoga, pilates and mindfulness sessions are just a few of the wellness services our providers offer with Blys. Reflection and rejuvenation are the main focus when it comes to our offered wellness treatments, so incorporating mindfulness or a coaching session into your workplace could be a great way to improve productivity, motivation and overall mindset. 
How can Blys wellness services be put into my corporate wellness program? Mindfulness and fitness programs are most popular for corporate wellness activities, as they are often the most convenient for larger groups. Our wellness services are definitely able to be implemented every day at the office, if you're needing reflection on the day ahead, or an energising yoga lunch break. 
With Blys, it's made even easier than usual, with online and on-demand wellness treatments fit into your schedule. This means that our providers will cater toward your time availability, provided it's within our hours of 6am-11pm of course! On top of that, any kind of space can be used for these services, whether that be a meeting room, office space or even if your team is working remotely! 
How has corporate wellness changed since the rise of the pandemic?
Corporate wellness isn't a new concept. But the role it plays in retaining employees has completely evolved over the past couple of years.
Prior to the pandemic, employers could get away with offering perks like free gym memberships and discount codes for mindfulness classes. But this box-ticking approach isn't going to fly in 2022, as employees reconsider how they live and work across the board. 
As you've heard, 'The Great Resignation' is prompting droves of workers to ditch their current gig for greener pastures. Take this stat from Employment Hero telling us that 48% of Australian workers plan to look for a new job in the next six months. 
Now, the best talent is on the hunt for more flexible working arrangements, better pay, and companies that will make their wellbeing a top priority. 
That gives employers a huge opportunity to tap into: by designing a stand-out corporate wellness program, you can keep your current team engaged (no matter where they're working) and position your company as a leader in your field to catch the eye of potential recruits. 
Plus, we already know that corporate wellness is a smart investment. Research from Harvard shows that for every $1 investment in support employee wellness, businesses score a $6 payback. That's a whopping 6:1 ROI.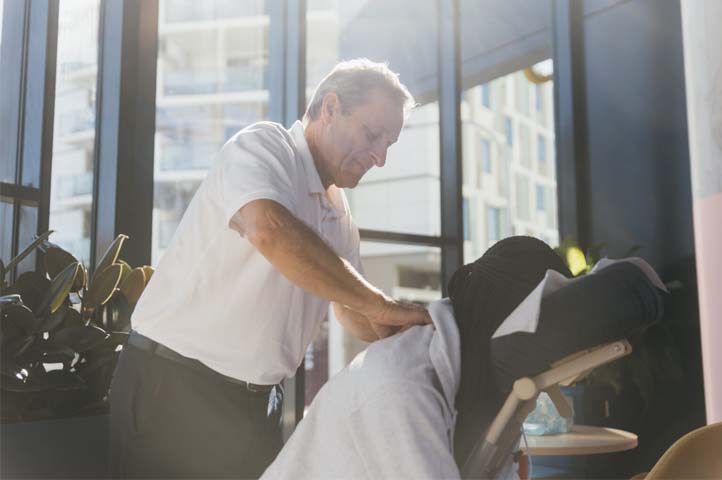 Who is setting the standard for brilliant corporate wellness programs?
Innovative companies across the globe are already coming up with creative ways to retain employees through savvy corporate wellness programs. Let's run you through some of our favourites to get you inspired. 
Salesforce

: these guys have purchased their very own

75-acre wellness retreat in California

and transformed it into an employee wellness centre to offer yoga, hiking and off-site events to their 70,000 staff. Plus, they've got a stack of other wellness initiatives embedded into their company, including Doona Days (a.k.a. Paid time off to rest, recharge and take care of our mental health). 

Asana

: another tech company setting the bar for corporate wellness is Asana. From dedicated nap rooms to recharge during a busy day to unlimited paid time off, this company gives its employees the time and space they need to do their best work.



Google

: anyone lucky enough to score a job at Google can expect a stack of employee benefits, including access to on-site physios to free financial planning sessions and even a number of cafes and kitchens serving healthy, delicious meals.

LinkedIn: as you'd expect, LinkedIn is leading the pack when it comes to corporate wellness. They've introduced mindfulness lounges in their offices, fruit-infused water in break rooms and smart office design (like positioning printers on the other side of the office to get team members up and walking during their day).

How hybrid teams are embracing new corporate wellness initiatives?
But brilliant corporate wellness programs aren't just for huge multinationals and tech unicorns. 
In fact, businesses of all sizes are realising the benefits of corporate wellness and investing whatever they can into their talent's physical and emotional wellbeing. That's because organisations (big and small) know that the world of work has changed and looking beyond productivity and profits is essential to success.
As we mentioned, hybrid work is here to stay. In fact, a recent PwC survey found that nearly three-quarters of Australian respondents want to see a blend of in-person and remote work in the months and years to come. 
We also know that working remotely tends to mean longer days, back-to-back Zoom calls and a lack of incidental coworker contact. To put that into perspective, a recent study has found that those of us working from home clock in an extra seven weeks of full-time work per year. 
What does this tell us? Well, companies need to design corporate wellness programs that support teams who are working remotely and in the office. 
Here at Blys, we've seen a big uptick in businesses looking for innovative ways to reward and support their teams working remotely. 
"We're seeing teams swap pub lunches for wellness experiences. With hybrid work now the norm, leaders are celebrating their staff by offering perks such as in-office chair massages, team manicure days and gift vouchers, that promote positive wellbeing and productivity and can be enjoyed both at home and at work." acknowledges Blys founder, Ilter Dumduz.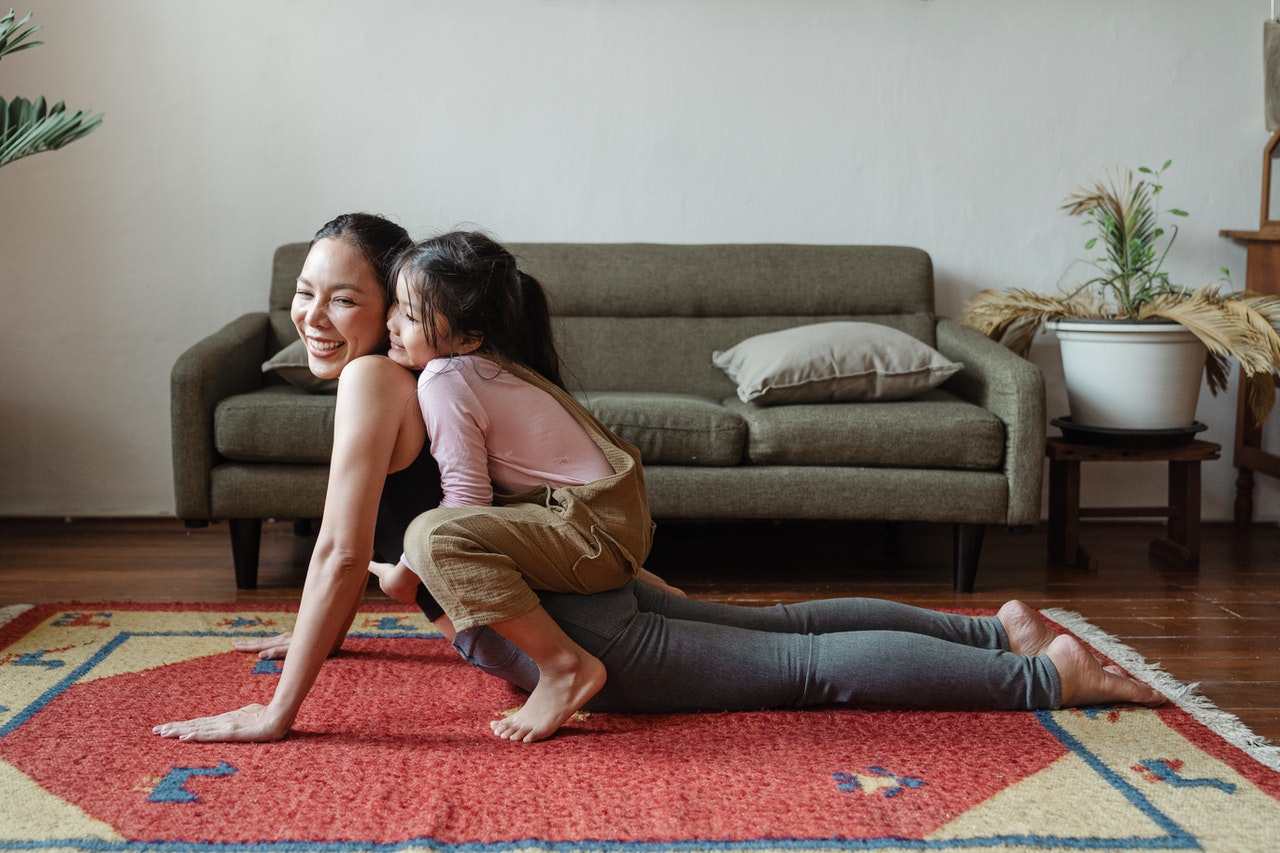 Four tips to bring your own corporate wellness program to life
We reckon it's time to think strategically about ways to retain employees. That's why we see corporate wellness as so much more than a buzzword: it's your ticket to a thriving, engaged workforce in a post-COVID world. 
So, here are four actionable tips leaders (like you) can use to build out their own corporate wellness offering for hybrid or remote teams.  
Tip 1. Find out what your team needs most 
Give your employees the opportunity to have a say about what's offered through your corporate wellness program. Run a quick staff-wide survey to gather their input and give everyone a voice to ensure you're not making assumptions about what will help your team succeed.
Tip 2. Make employee wellness an ongoing priority
The best corporate wellness programs in Australia support teams for the long-term with ongoing opportunities, classes and events to keep staff engaged. 
So, think about offering your team a monthly in-home massage, a weekly yoga class or even regular physio sessions to keep them feeling their best all year around. 
Tip 3. Turn employee wellness into a team-building activity
Keeping your team connected can be a big challenge in the era of hybrid work. So, why not use your corporate wellness initiative as a chance to get the crew together. 
Set up regular monthly or quarterly in-person events (like group PT sessions, Pilates classes or even guided mindfulness sessions). Book out a conference room, breakout space or even take your team off-site with a mobile therapist ready to help your team bliss out. 
Tip 4. Make wellness happen wherever your team are working
Corporate wellness doesn't have to be confined to the four-walls of your office. Whether you decide to book an in-office wellness session or give your team the ability to secure a private in-home massage, make sure everyone scores the same perks across your organisation. 
When it comes to corporate wellness, thinking outside the box and coming up with creative ways to keep your team happy and healthy will pay off big in the long-term.