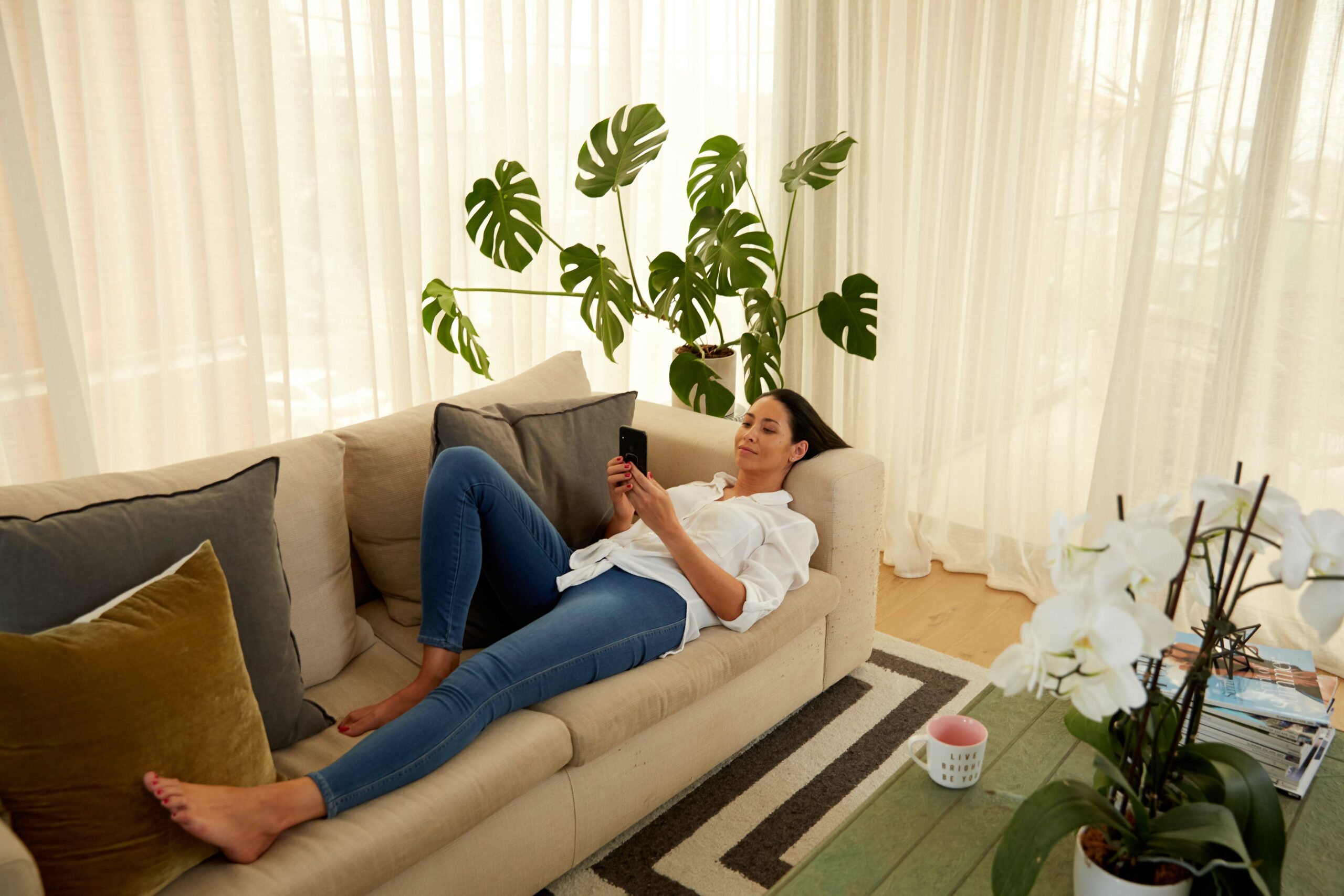 Marketing your services is an essential part of growing your mobile beauty or starting a massage business. The more people that know about you, the greater chance you've got of finding clients and boosting your earning capacity. 
A strong online presence won't just help you reach more potential customers but will also build trust with your future clients. It's all about showcasing what makes your business stand out from other day spas or even other mobile massage or beauty providers. 
The right online marketing strategies and business plan will help you stand out to potential clients, boost your profile and reach new customers in your local area. If you're wondering how to market yourself as a therapist online then we have all of the best tips and tricks for improving your profile on the Blys platform and marketing your services online.
Craft a compelling provider bio on Blys
Your Blys bio is essentially an introduction to you and your business, and it's also one of the best ways to get noticed on the platform. A compelling bio can help you connect with potential clients, stand out from other providers and significantly increase your bookings. 
Your bio should showcase your personality and give potential customers an insight into you and your services. It might help to consider the following tips when writing your provider bio on Blys: 
Write in the first person

(e.g. using 'I'): this will help personalise your bio, humanise your business and help you connect to potential customers.  



Highlight your expertise and qualifications

: it's important to make your customers feel confident in your skills and abilities. So, be sure to mention any relevant qualifications, certifications or accreditations you have to boost trust with clients.



Share your passion for your business:

tell your customers more about why you love doing the work that you do. This will make your profile relatable, authentic and memorable.



Keep it short and sweet:

avoid huge chunks of text and use frequent line breaks when you can (rather than long, wordy paragraphs).

Include important details

: be clear about what services you offer and the locations that you will travel to. 
If you're struggling to write a compelling bio, leave it to the pros at the Blys marketing team! Simply shoot an email to hello@getblys.com.au to gain access to our internal team of marketers and copywriters who are on hand to help you write a compelling and convincing bio.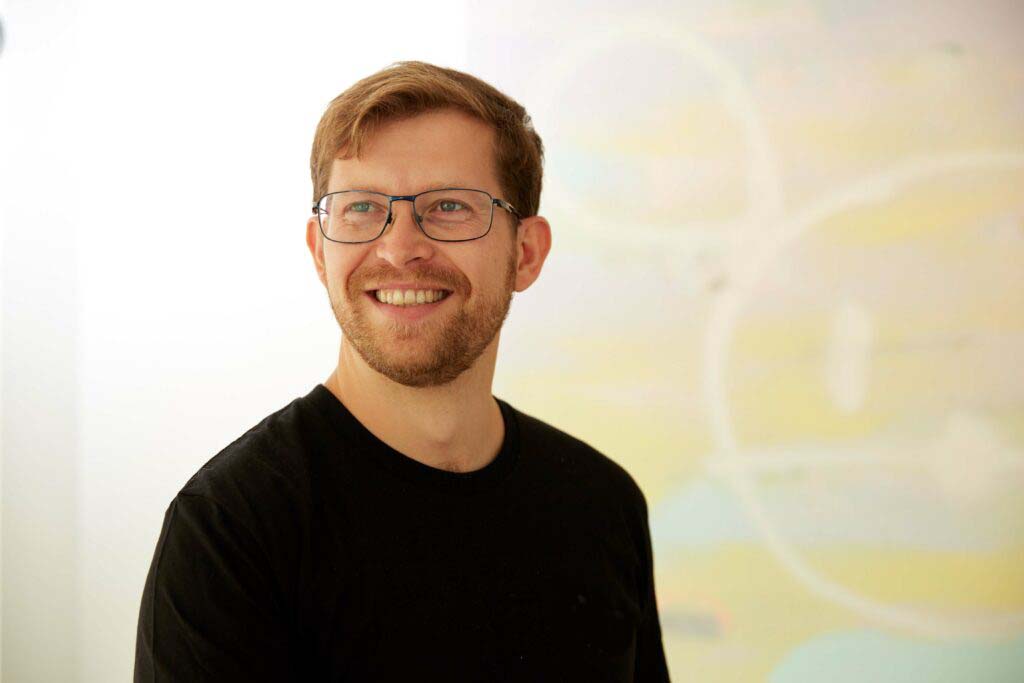 How to take great a profile picture (and why this matters)
First impressions matter and a profile picture is something that can be a make or break for potential clients. It's better to save the casual pictures for Instagram and go with something that gives a more professional impression. 
With a friendly, professional headshot,  you can instantly boost your experience and credibility with potential clients. It's much easier to trust a smiling face than it is a blank user profile. 
When taking a profile picture, remember to: 
Use a good quality camera (such as a smartphone or pro camera)

Use natural lighting and avoid the flash 

Share a friendly smile and look directly at the camera

Use a blank background (such as a white wall)

Make sure that your hair, makeup and outfit look professional and polished
How to advertise myself as a massage therapist or beauty expert
Highlighting your areas of expertise can help you position yourself as a leader in your field.  As customers generally look for massage and beauty therapists who are experts in their area of service, this can significantly increase the interest that you receive from clients online. 
This is why Blys gives providers the option to select a range of service offerings within the platform. As a provider, it's important to utilise this function if you offer multiple services and treatment types to help users filter their searches by services and find the right provider. This can also help connect you with clients using the Blys Provider Directory to find providers in their local area.
Sharing your unique Blys URL:
Once you have completed your Blys profile make sure to share your unique profile URL out to your network. Your personal Facebook and Instagram is a great place to start, but you could also look to add your Blys profile URL to your email signature or business card.  
To find your unique URL jump on the Blys Pro App > Click on your 'account' > Select 'Public Profile' > Select 'Share Link'. You'll then have the option to share your profile link over text, email and social media.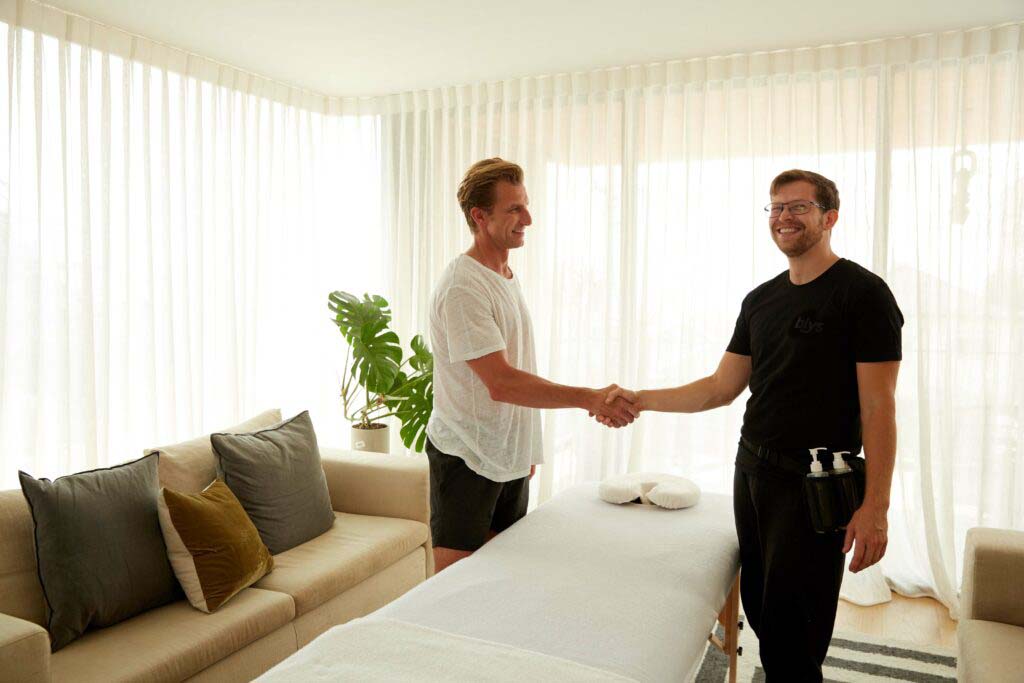 5 tips for marketing your mobile massage or beauty business
Ready to boost your bookings as a mobile massage or beauty provider? Here are five tips from our team to help you market your business like a pro.
1. Leverage social media marketing to find clients in your local area
Social media marketing can be one of the most effective ways to promote the services you offer through Blys.
A good social media presence can reach a wide range of potential customers and connect with clients in your local area. Plus, it's a great way to showcase your experience through 'before and after' shots and behind-the-scenes content. 
Not sure what content to share on your social channels? Here are a few post ideas to get you started:
Film a behind-the-scenes video of your next treatment (with your client's permission, of course!)

Share your recent reviews and happy client testimonials 

Talk about the services you offer and what they involve

Promote your massage treatments with an explanation or educational video on how your treatment benefits the body 
By posting on a regular basis, using hashtags and locations tags and capturing high-quality imagery, you can easily promote your mobile business using the power of social media marketing.
2. Ask for reviews from your past clients 
A good review goes a long way in securing a new client. Generally, customers are much more likely to book your services if other customers have good things to say about you.
After your appointments your clients will be prompted to leave you a review on your Blys profile. Make sure to remind them to leave a review before you leave and let them know they can rebook you directly through the Blys app. 
3. Share testimonials to build trust with new clients 
If you receive a glowing testimonial from a client, make sure to share this testimonial and your unique Blys profile URL on your social pages and other marketing channels. 
Letting your happy customers vouch for your expertise and services in their own words instantly boosts your credibility and gives new clients another reason to pick you.
4. Leverage your unique Blys URL to boost your bookings 
As a provider on Blys, you will automatically receive a unique URL that lets a client book directly with you through the platform. 
This URL can then be added to your website, Instagram and other social channels for customers to use. A simple online booking link (like your Blys link) makes it easier for customers to lock in an appointment and can significantly increase your booking rate too.
5. Leave the hard work to Blys 
We know that marketing your services can be a little more time-consuming than you would like and that's why the Blys team handles all of your businesses' marketing and accounting for you. 
With instant access to thousands of clients via the Blys platform and an easy booking approval system that's automated by Blys, you can spend more time helping clients and less time marketing your business. 
But don't take our word for it! Hear from our long-time provider on Blys Amandine Chevriau about why she loves working on the platform:
"The Blys platform is awesome and I have been using it as a provider since 2019. I love running a mobile massage business and find it much easier to secure bookings and create a strong list of regular clients. It's so much easier as a therapist to earn good money through Blys, without need to work long hours or take too many appointments without a break (which is common in many day spas)."
Marketing is an important part of securing new customers but it's not always the easiest thing to do. Building an active social media presence and sourcing new clients can be a challenge if you don't have the right support in place.
Luckily, Blys gives providers (like you) the marketing and business support you need to focus on delivering exceptional treatments. 
Let us help you build your business with ease
Sign up and become a provider on Blys today 
Join Blys today