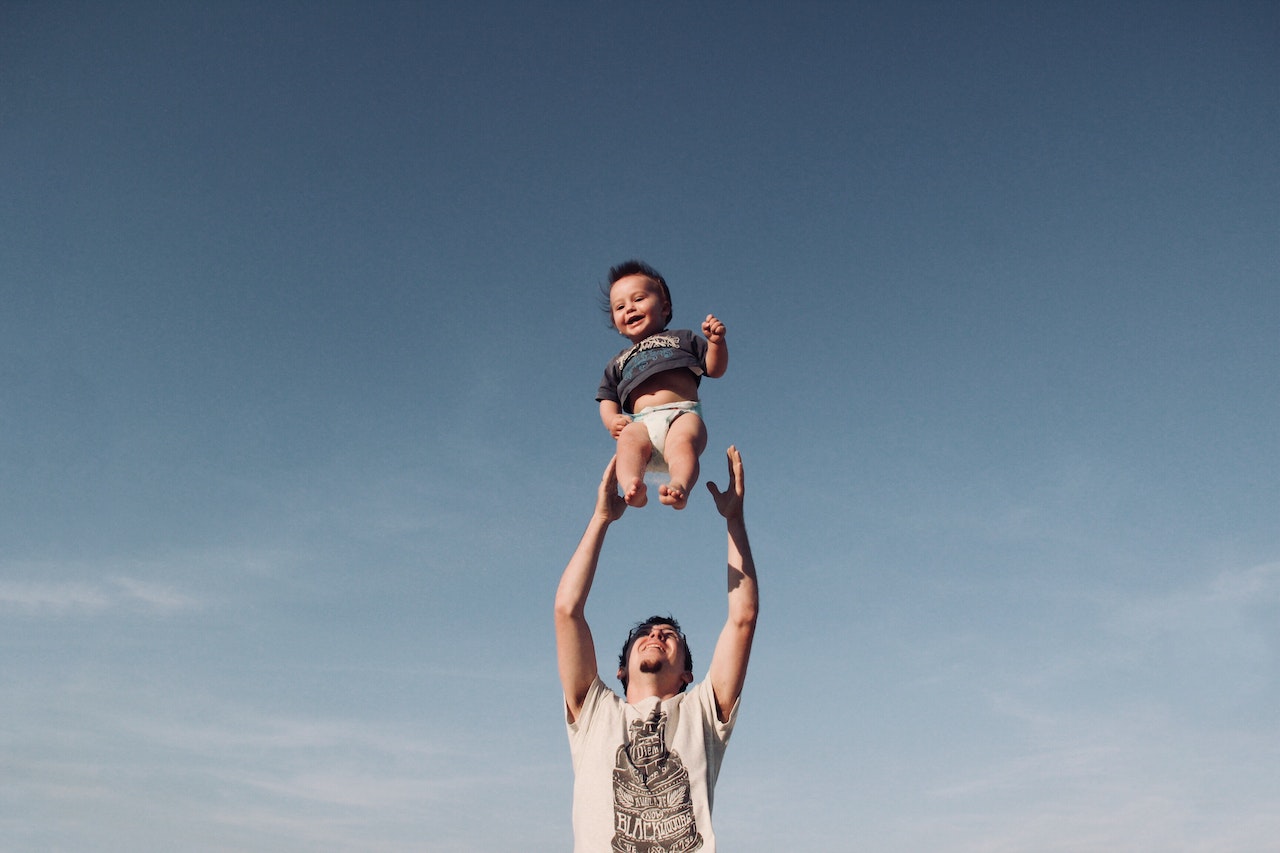 There's all types of different dads out there- the ones that wear a suit to work, the Sunday pancake-makers, the ones that sing karaoke-in-the-car after school and the jokesters that like to push you in the pool. There's also a whole range of father figures like grandfathers, uncles and family friends. 
No matter the kind of dads you have in your life, Father's Day is a time for celebration and appreciation of them all! And, if you're the kind of daughter or son who's gifting reputation is a bit worse for wear, we've got you sorted. 
Whether it's a week, a day or even the night before, our fuss free father's day gift guide has something for every type of dad out there, even if you've left your gifting to the last minute!
For the Dad that doesn't believe in presents: 
If your dad's the type that doesn't like the mess of un-wrapping gifts, the candles on a cake or getting yet another object for the pool room. Instead of buying something that will probably be returned, for this type of dad, being thoughtful is the key. A long phone call, facetime or even a posted letter (as Dad would say- a lost art form) might be the best way to show how much you love your old-school dad.
For the Dad that's the designated family massage therapist: 
If your dad is the type to give a good shoulder rub, he definitely deserves some stress relief himself. Whether he sits at a desk all day or spends his day on the tools, a good relaxation massage can fix dads sore old (or maybe young) back in no time. And the best part? At Blys, the massage comes straight to his door! Dad doesn't have to worry about travelling to a spa, where let's be honest he'll look like a fish out of water, he can even book from the couch, it's totally dad-proof.
For the 'I want an experience' Dad: 
If Dad prefers an experience to the usual bottle of wine, why not try planning a big day out for him as his father 's day gift? Visiting museums or galleries is perfect if he's the arty-farty type, but virtual experiences take the cake if he's wanting to have a day out at home. Find your favourite gallery and browse their website for virtual exhibition tours- we recommend NGV (National Gallery of Victoria) and their new Australian Portraiture virtual exhibition 'Who are you'. Or go the relaxation route and book a couples massage for dad! Whether it be mum, a best friend or even you, your dad can choose his companion and indulge in the wonders of an at-home massage experience.
For the DIY Dad: 
If Dad is the kind to do everything himself, whether that be setting up furniture, fixing that lightbulb or even cutting his own hair, let him leave the DIYing up to you on Father's Day. Get a mobile hairstylist to fix up his Edward Scissorhands haircut or give the gift of a good manicure if his nails need a good fix up after a weekend of gardening. Giving your DIY dad a little bit of TLC this Father's Day is the perfect way to show your appreciation for all his hard work! 
For the hipster Dad:
If he knows about gua sha and all the new Tiktok dances, then he's the most hip dad ever. If dad is up to date on all the latest trends, he's definitely dabbled in skin-care and has probably become the family self-care warrior. Instead of getting him fancy sunscreen, why not give him the unique father's day gift of a mobile facial ? Delivered straight to his door, a Blys facial is ideal for Dad to learn more about his own skin as well as refresh with a relaxing cleanse done by a professional facialist. 
For the masterclass Dad:
For the dad that loves to learn a new skill or watch the cooking channel, why not create a masterclass for him? If you're a skilled knitter or love to cook a weekend curry, set up your space with ingredients and tools for you and your dad to enjoy quality time while engaging in a new activity together. And if you like a good win, take your masterclass to the next step and make it a competition! Have family members or friends rate your knit jumpers, singing or creme brulee out of ten and give the winner bragging rights and control of the TV remote for the night.
For the 'I want options' Dad:
If your dad likes the option to choose what he wants to treat himself with, a gift voucher is always the way to go! Opt for a gift that keeps on giving with a Blys voucher! An at-home self-care sesh  with Blys is perfect for the dad that needs a little pampering. Better yet, Blys vouchers last 3 years so if he's the type of dad that takes his time getting around to things you've got plenty of time to remind him to book his session and enjoy some me-time.
As our dads, granddads and father figures continue to go above and beyond for us everyday of the week, Father's Day is the perfect time to give back. And although your present, whether it be a letter, massage or gift voucher, may be last-minute, it doesn't make it any less special because with these fuss free gifts he won't even know you forget!.