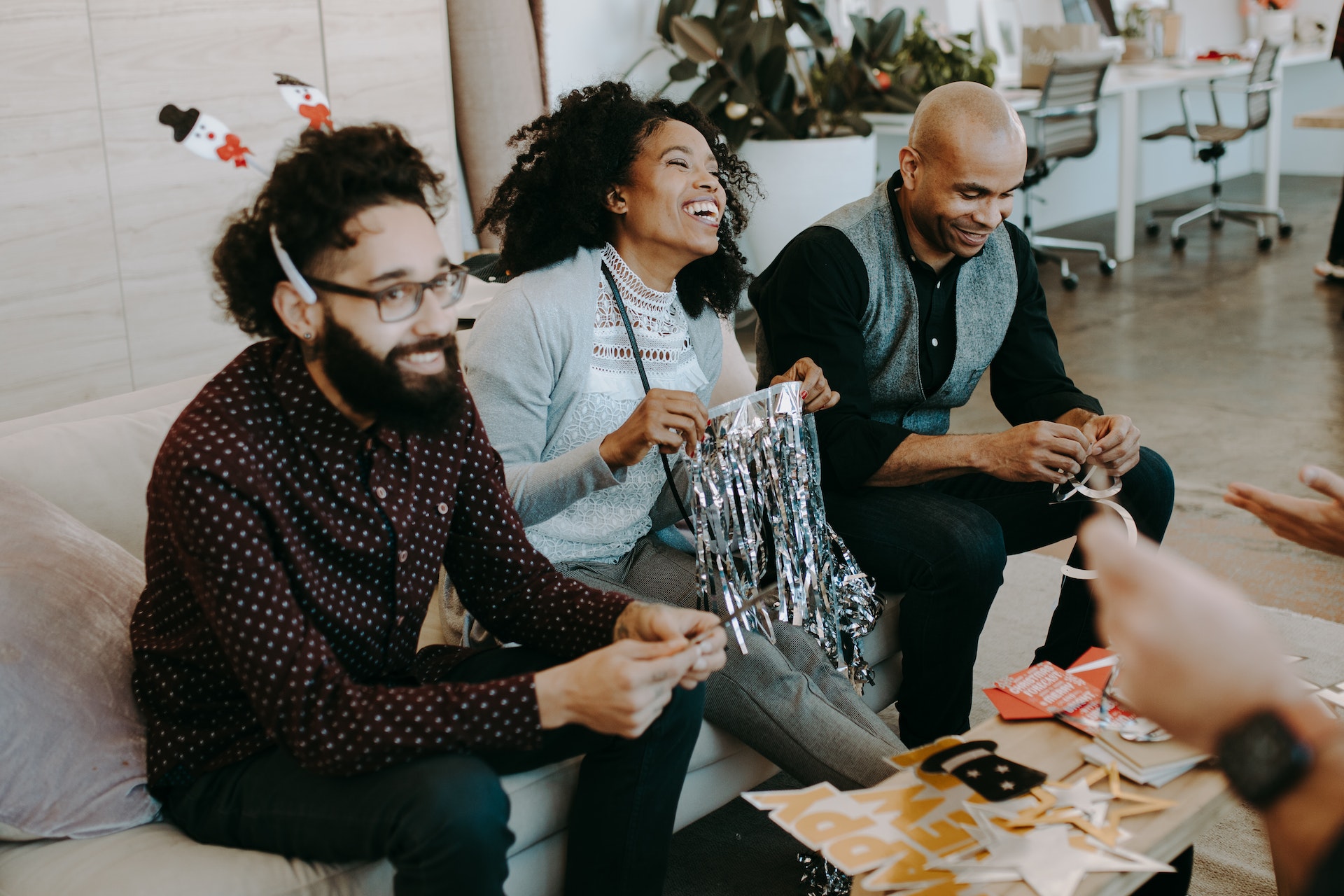 The festive season is right around the corner and that means you're probably trying to organise and plan your office Christmas party. Rather than opting for a boozy long lunch, more forward-thinking teams are embracing booze-free celebrations this silly season or activities where a boozy blowout isn't the only theme of the Xmas party.
The stats back up that alcohol-free celebrations are on the rise. In fact, the zero-alcohol industry is one of the fastest growing categories in major liquor stores across Australia like BWS and Dan Murphy's.
Over the last decade, alcohol consumption has decreased globally. Closer to home, a sober-curious lifestyle is steadily on the rise among young people (with the number of booze-free young Aussie rising from 8.9% in 2001 to 22% in 2019). 
If you're looking to foster an inclusive workplace culture that makes everyone feel supported, it's time to get creative this festive season. We've rounded up six out-of-the-box ways to celebrate Christmas with your team (minus the booze).
How progressive Aussie companies are rethinking Christmas celebrations in 2022
It's no surprise that non-alcoholic Christmas parties are on the rise. Globally, companies are opting for a more inclusive work culture that swaps a boozy blowout with unexpected events and celebrations that are fun, engaging and hangover-free. 
We chatted with Andrea McDowell (VP of People, Culture and Impact at Cape) to find out how this fintech is bringing its team together in 2022.
"At Cape, we're coming to the end of two incredible chapters as a team: firstly, we are coming to the end of the closed Beta phase of our product development. We are also relocating our offices from Manly to the CBD early in 2023.  
To mark these milestones, we will be pulling together a cape cultural time capsule (packed with Polaroids, original merch, newspaper clippings and even our first card! We want to ensure we honour and remember this chapter as a key part of our cultural DNA. 
Then, we're going to work on a cool piece of artwork together to hang up in our new CBD office space. We'll be working with an artist to bring the design to life and are really excited to give everyone the opportunity to contribute to it."
This is a perfect example of how teams can use the end-of-year season to mark important milestones in a business, realign on company values and focus on what's important to the business (and let their hair down, without necessarily popping the Champagne). 
Looking for some more inspiration? Let's dive into our top booze-free Christmas party ideas.
Christmas Party Idea 1: Host a group nail bar 
Is there really a better feeling than getting a fresh mani-pedi? With the silly season in full swing, your team is probably going to need to get their nails done. 
And what better way to get your entire team ready than to set up a nail bar right in the comfort of your office? 
Whether they pick Christmas-themed nail colours or opt for a classic French manicure, a mobile nail bar or in-office nail salon through  Blys is a perfect way to skip the booze this Christmas season. You might even treat the team to a manicure or pedicure before you head out to your official office Christmas party.
Christmas Party Idea 2: Group cooking classes
Everyone loves food and what better way to celebrate the end-of-year season than with a cooking class? 
Cooking classes are a brilliant (and delicious) team-building activity that gives your people a chance to show off their skills or learn something new. 
You could even add a dash of friendly competition by setting a challenge: the team member with the most impressive meal wins a prize. If you've got hybrid or remote workers, there are also online, live cooking classes so no one in the team misses out. 
There are plenty of cooking classes to choose from, with platforms like ClassBento and Cozymeal both running cooking classes in various cities across Australia.
Christmas Party Idea 3: Group yoga and meditation
Want to end the year on a relaxing note? Beat the end-of-year burnout and zen out with your team by booking a group yoga and meditation session. 
Here at Blys, we offer a range of yoga classes suitable for beginners to daily yogi's to help everyone in your office unwind, relax and ease into the holiday season. The best bit? Our experienced instructors come to you, meaning no need to organise transport for your team to your nearest yoga studio.
Why not complete your wellness experience by ordering nourishing fruit platters, smoothies or even a pop-up salad bar for your team after their yoga session?
Christmas Party Idea 4: Group hair and makeup session
Heading off for a team lunch or dinner this Christmas season? Treat your people to an in-office hair and makeup session to amp up the glam. 
Rather than rushing out to the nearest pub or restaurant, an in-office makeup session is a great way to bring your people together, build connections and help everyone feel (and look) their best ahead of your celebrations. 
The best part: you can do it all in the comfort of your own office by booking mobile hair and makeup services through the Blys platform. You can choose between natural or glam hair and makeup for whatever your team desires or spice things up with a festive makeup look.
Christmas Party Idea 5: Try an Escape Room 
Escape rooms are the latest trend exploding on the scene, so why not try one as a Christmas party idea? 
These themed rooms are a fun and engaging team-building activity where everyone has to work together to achieve a common goal. 
There are a bunch of escape rooms to choose from heist themes to haunted escape rooms and even fantasy-themed rooms so there is definitely something for everyone. 
Most escape rooms have corporate packages and team-building activities so you can get everyone together for an alcohol-free party this Christmas.
Christmas Party Idea 6: In-office and at-home massages
The festive season can be really stressful for a lot of people, with a bunch of events marked in the calendar. So, what better way to celebrate the end of the year and give your team some much-needed self-care than with in-office or at-home massages?
This Christmas party idea may be a little unique and unconventional, but it's guaranteed to get the whole office prepped and ready for the Christmas season. Blys offers corporate massages from desk massages, chair massages and table massages to keep your team happy and create a work culture that looks after your team. 
Make sure your hybrid and remote team members don't miss out by booking them an at-home massage session or gifting them a voucher to use in their own time.  
Now that we've made it to the end of the year, we can all begin planning the most fun and exciting event of the year – Christmas parties. To make this year's party an unforgettable one, swap your conventional booze-filled party for something more unique and inclusive of everyone this festive season.