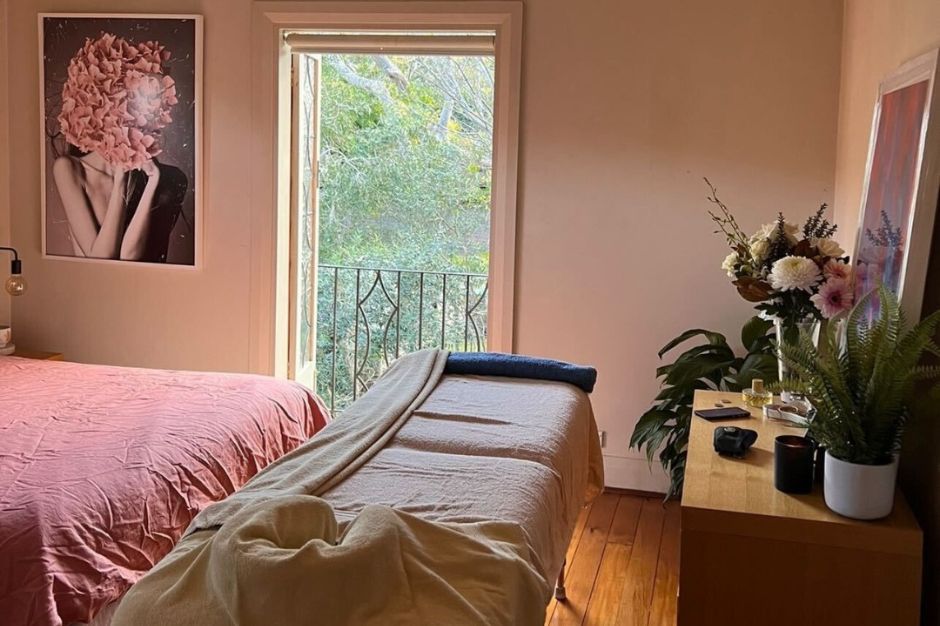 Whether you're a self-care pro or just starting your journey with Blys, these tips will help you level up your at-home relaxation game and make the most of every moment. So, get ready to unwind, rejuvenate, and embrace a little "you" time like never before!
Set up your space the way you like it
The beauty of having a treatment at home is that you get to control the environment! So go ahead and dim the lights, light a candle, burn some incense and pop on your fave soothing playlist.
Communicate with your provider
Before your session begins, take a moment to share your goals, preferences, and any specific needs you might have. But remember, the conversation doesn't end there! If at any point during the treatment you have additional requests or feel like making changes, simply let your provider know, and they'll be more than happy to accommodate you.
Use this time to focus on the present moment, disconnect from the outside world, and let go of any stress or tension. Breathe deeply, relax, and allow your body and mind to fully unwind. You deserve it!