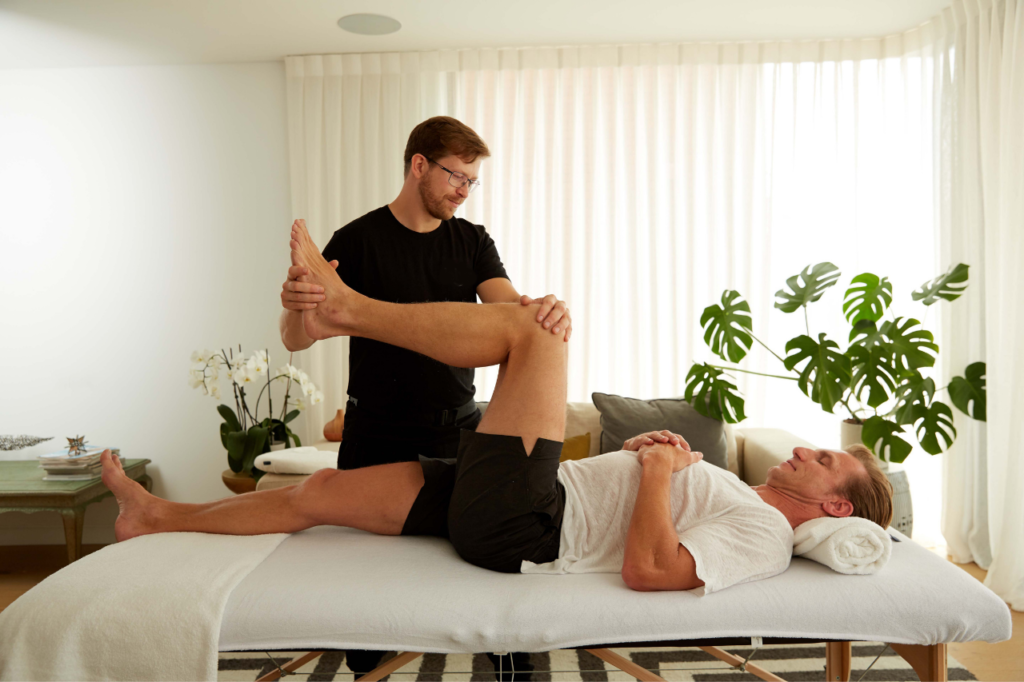 If you're training on a regular basis, a high-level athlete or even someone who is feeling a little bit stiff from excessive desk work, a sports massage might be your ticket to feeling your best.

If you've been thinking about getting a massage for a while but need something that'll sort you right out, a sports massage helps you prepare and recover from increased activity, decrease post-event soreness, improve flexibility and reduce long-term pain.
So, if you feel like you can't keep up with your training schedule, aren't getting results from other massages or want to finally sort out those persistent aches and pains, keep reading to discover the benefits of a sports massage and how often you should be booking a sports massage to feel in tip-top shape.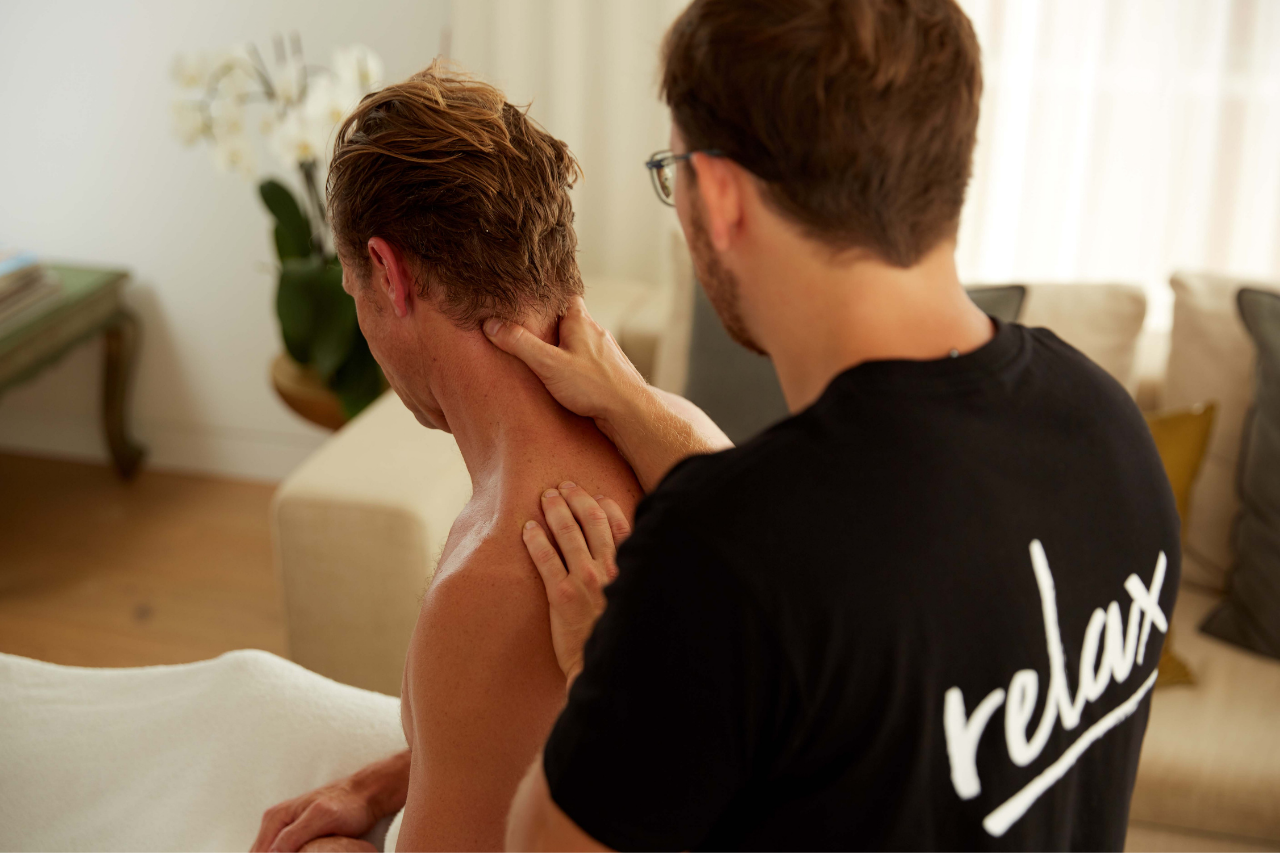 What is a sports massage? 
A sports massage is the practice of manipulating a person's muscles and soft tissue to improve their overall well-being. 
More specifically, it focuses on specific techniques to target the muscles, fibres and tissues within the body strained during exercise. A sports massage helps people prepare for training, recover after a workout, and prevent injuries between sessions.
What to expect from a sports massage?
First of all, a sports massage isn't the most relaxing of massages out there. So if you're looking for a massage that makes you drift off into dreamland, take a look at a relaxing Swedish massage instead.
But the truth is that a sports massage does offer powerful results if you're willing to accept a bit of discomfort. It targets problem areas and helps you avoid the potential of injuries in the long term. 
When you book a sports massage, you'll have an initial consultation with a sports massage specialist to discuss how your body is currently feeling, what your expectations are from the massage and your level of exercise. 
Your therapist may ask if you're training for an event, recovering from one or rehabilitating after an injury. This chat will help your therapist understand the best techniques to use on your body and set out a plan to help you prepare, recover, or rehabilitate effectively. 
If you're currently thinking, 'wait, what are these massage techniques!?', we've got you covered. Let's discover some of the specialised techniques that a therapist will use to target pain areas appropriately. 
Effleurage –

a form of massage involving a repeated circular stroking movement made with the palm of the hand.

Petrissage –

an effective massage technique in which deep pressure is applied to the tissue and underlying muscle.

Tapotement –

It is a rhythmic percussion, most frequently administered with the edge of the hand, a cupped hand or the tips of the fingers.

Friction –

a massage technique of applying deep pressure with the balls of the fingers and/or thumb and gently rubbing back and forth or in a circular motion.

Vibration – A form of massage that uses oscillations to provide soothing stimulation and multidimensional movement for your tissues.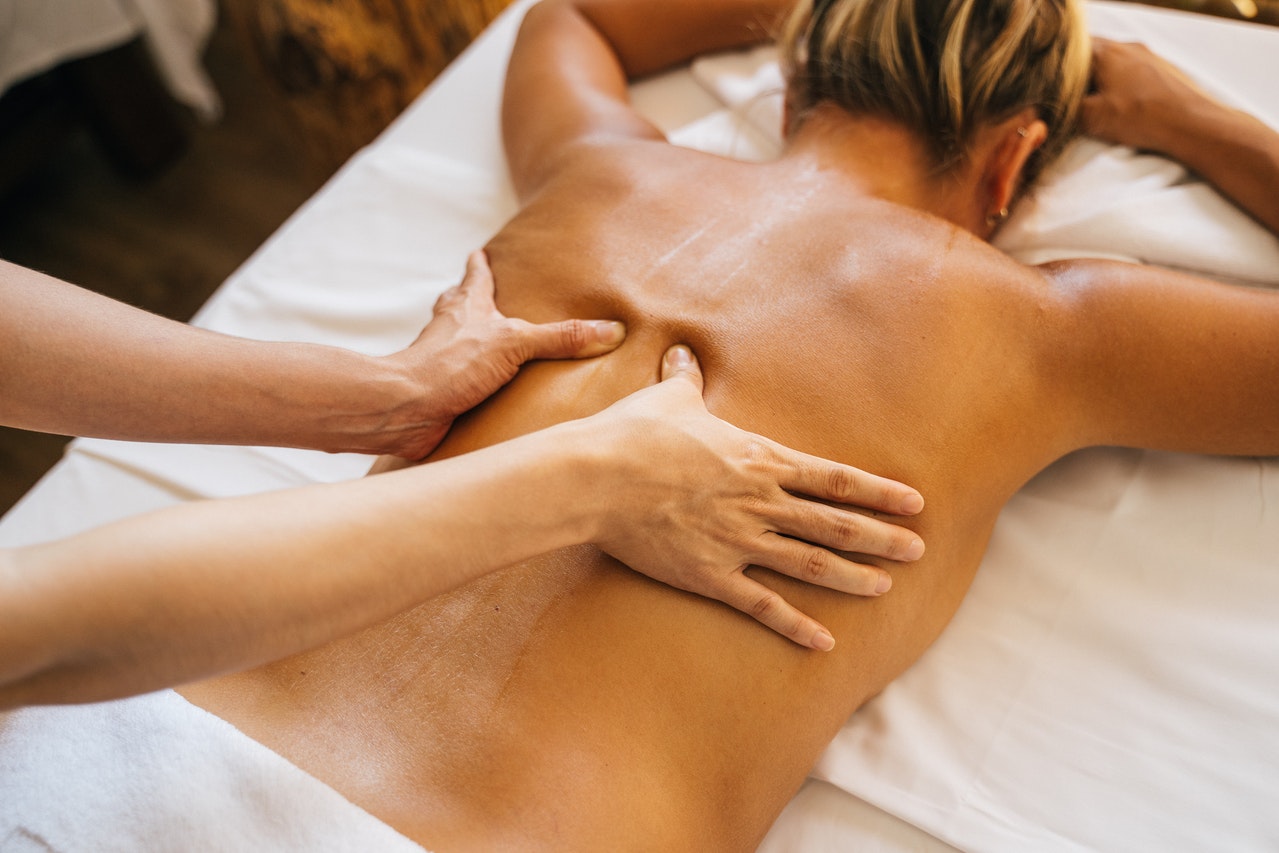 How much does a sports massage cost? 
The cost of a sports massage will depend on the length of the treatment. Typically, you can choose between 60, 90 and 120-minute treatments, starting at $109. 
What are the benefits of a sports massage? 
A sports massage has various benefits from improving musculoskeletal wellbeing to improving mental health.
A sports massage therapist gets deep into your muscles, ligaments, and connective tissues to release tension from within the muscles. This stretching and manipulation of the muscles can also alleviate stress within the body, aiding in overall relaxation, freeing you from the dreaded post-workout agony or prepping your body for a hardcore session. 
Some other benefits of a sports massage are.
Improved circulation 

Reduced blood pressure

Decreased muscle soreness

Increased lymph system activity

Reduced injury time

Increased flexibility and mobility

Improves performance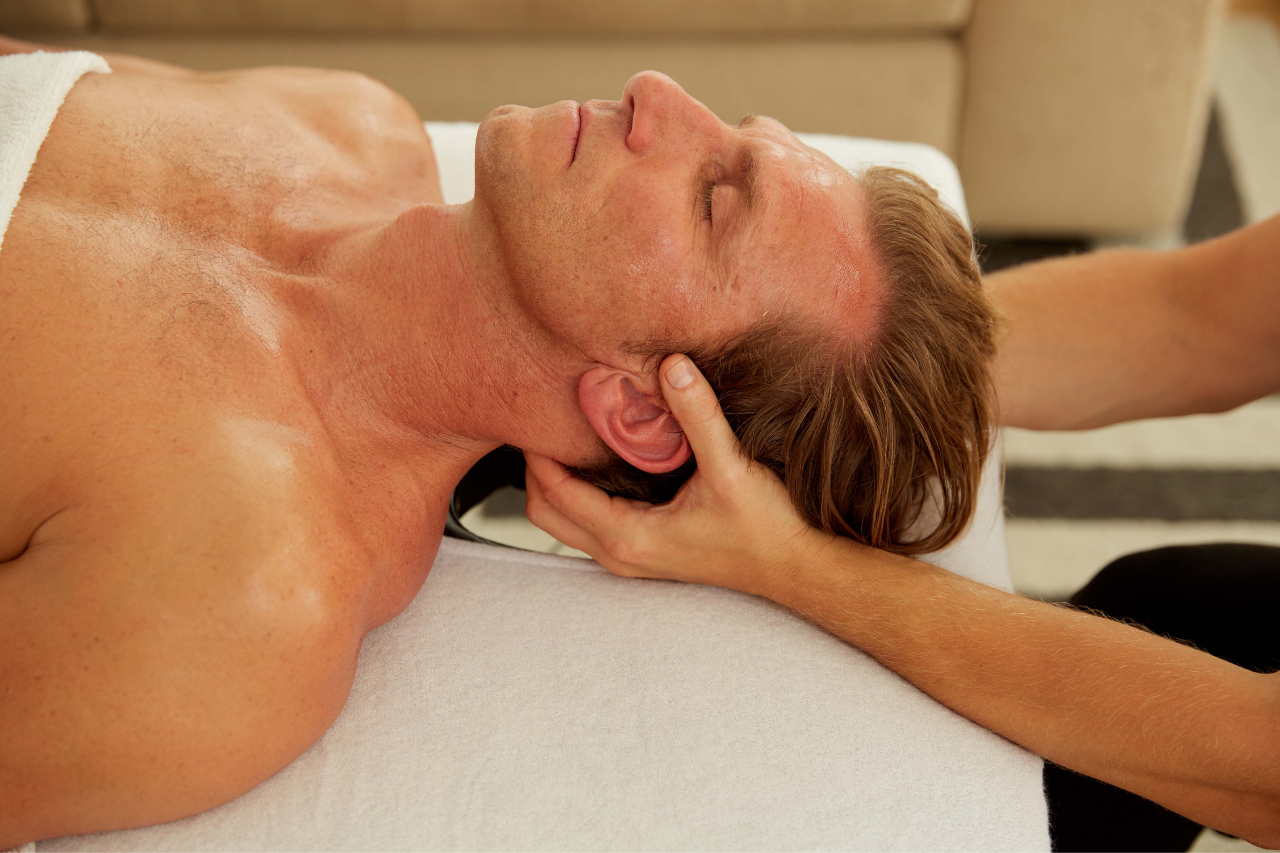 How does a sports massage differ from a remedial massage?
If you've seen a few different massage options pop up, fret not! Let's cover the key differences between a remedial massage and a sports massage to help you choose the best treatment for your body. 
Remedial Massage
Sometimes referred to as the 'medical massage', this is a therapeutic form of massage that aims to relieve muscle tension and chronic pain. While your therapist may hold pressure points that might cause discomfort, this massage is good for anybody, given its calming and therapeutic nature. Remedial massage can also improve sleep, anxiety and long-term illnesses.
Sports massage
Despite its name, this type of massage isn't just intended for athletes or sports enthusiasts. A sports massage increases blood flow by using free-flowing movements to flush the muscles. They help improve flexibility to reduce the chance of injury, including removing waste from the body that helps improve mental clarity and wellbeing.
A specialised therapist understands the different layers of muscles, ligaments and soft tissue to warm up the problem area to supply optimal blood flow for sustained performance.
How often should you book a sports massage?
Depending on your activity level, you're going to want to book a sports massage between two to three times a month. If you're an elite athlete, a sports massage once a week will help you perform at your best, but if you're unable to get a sports massage regularly, even once a month still has excellent benefits.
Where to book the best sports massages near me
There's no better feeling than having a massage scheduled! You need some professional help to get your body feeling mobile again so that you're not wincing up and down the stairs. 
With Blys, you have access to qualified and vetted massage therapists who come to you. You read that correctly: you no longer need to find a local massage parlour, get stuck in traffic or sit around in crowded waiting rooms. 
Instead, your professional massage therapist fits within your schedule and you can enjoy your massage from the comfort of your own home.