Quite simply, dads are special. They go to work every day, they help around the house and even change nappies, they fix the leaking tap and the broken heart. And yet, somehow, their special day – Father's Day – can be almost forgotten. And if you do forget, dad won't mind anyway. That's exactly what makes him so special.
But he deserves it. You won't forget. After all, he probably taught you how to ride that bike. He vetted your first boyfriend or girlfriend. And all those wives out there – we'd wager a guess hubby wouldn't mind an hour or two off from you and the kids' 'endless love'!
So what should you get your special dad? That's the tricky bit, especially when, like millions of dads just like him, he tells you he doesn't want or need anything.
New tie? New barbecue tongs? A box of golf balls? No, give your dad what he really needs: a break.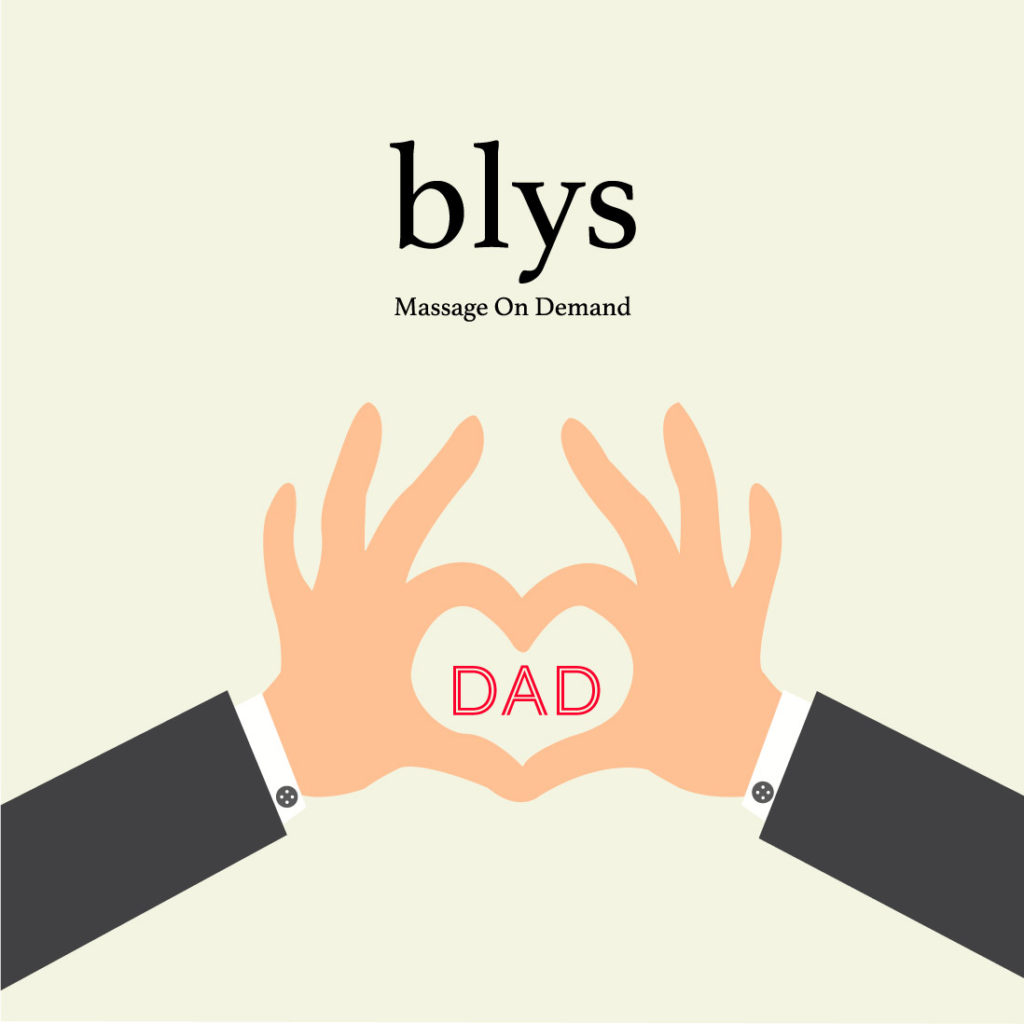 As we all know, regular massage therapy is good not just for the aching body, but for the mind as well. So, whether your dad is as fit as a fiddle or more comfortable cheering for his team from the couch or from behind the lawnmower, effective massage promotes better sleep, reduces stress, depression and blood pressure and alleviates all those muscle aches and strains that he keeps hidden beneath an ever-present facade of 'I'll be right'.
Need three more reasons to give your dad a massage break he really deserves?
1. Stress
Put simply, massage is relaxing. Studies have shown that massage therapy promotes the production of hormones – everything he needs to turn the stresses of work and family into that familiar smile you know and love. It also lowers the hormone cortisol, which revs up weight gain.
2. Tune-up
It's tough being dad, so the run-of-the-mill Swedish massage might not be enough. Maybe he's super-active, doing triathlons and digging holes, and a sports massage and myofascial release can be just the antidote.
3. The perfect and easy gift
It's not just any old voucher. Blys are the best mobile massage therapists in Sydney, coming to your home or hotel within an hour – so dad can enjoy his massage gift voucher without ever taking his slippers off. And that's the most thoughtful Father's Day gift you could ever give.