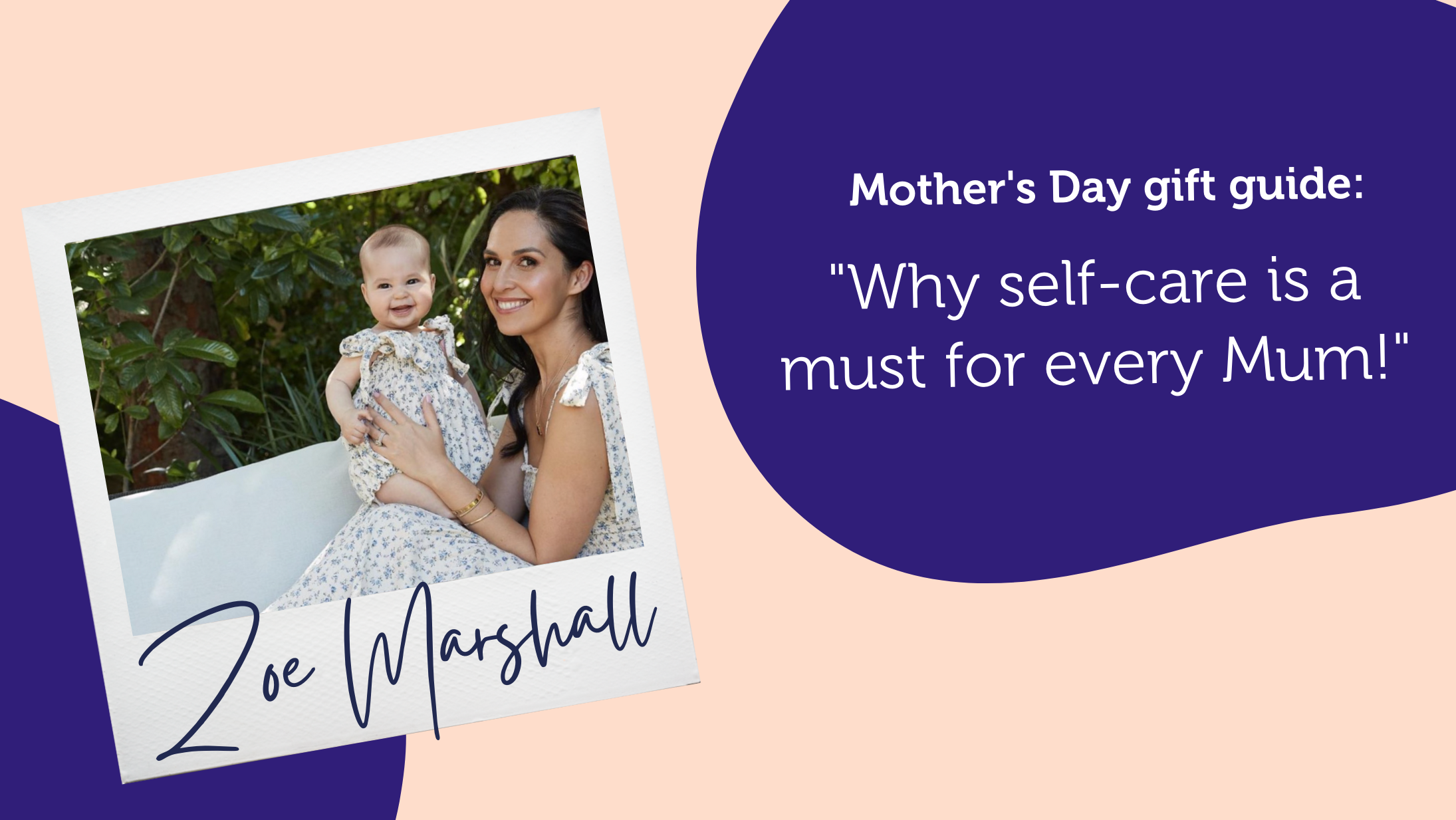 You don't need us to remind you that our mums are pretty damn incredible. They offer a shoulder to cry, act as our biggest cheerleaders and generously share their wisdom with us each and every day.
But the truth is that plenty of mums are putting themselves at the bottom of their to-do list. Research has even found that 78% of mums put off taking care of themselves or their health and prioritise their family's wellbeing instead. 
We know that self-care isn't simply about fancy creams and bubble baths: it's essential to our long-term physical, mental and emotional wellbeing. So this Mother's Day, we're giving you a stack of practical tips and ideas to help you give the gift of self-care to every kind of mum in your life.
Why self-care needs to be a non- negotiable for mums
Self-care might seem like an indulgence, but it's really the foundation of a healthy routine. And don't let the big beauty companies fool you: self-care is actually about carving out time and space to decompress, unwind and put our physical and emotional health first.
We know that mums, in particular, are great at prioritising everyone but themselves. After spending so much time nurturing and caring for family members, some mums can see self-care as excessive or unnecessary.
But, self-care is actually one of the best ways to show up as our best selves for ourselves and our loved ones. It's as simple as making time for physical activity, quality time with friends and family as well as making space for the things and hobbies we love. 
We chatted to Zoe Marshall (a podcaster, media personality and mum of two), who shared why she believes self-care is so important for mums this Mother's Day. 
"If I'm being honest, self-care is something every mum wants and more importantly needs this Mother's Day. It can be as simple as a massage, lovely hand cream or something nice that she can use to have a moment to herself and just be," shares Zoe.
Self-care gift ideas for every kind of mum this Mother's Day
Sometimes our mums can need an extra helping hand to put themselves first and prioritise self-care. So, we've rounded up a stack of curated Mother's Day gift ideas and experiences for every kind of mum.
Self-care gift ideas for new or expecting mums
New mamas (or mums to be) are adjusting to a totally new routine. Whether they're a first-time mum or welcoming another little one into their family, there are plenty of practical ways to spoil them this Mother's Day. 
Some of our favourite self-care ideas for new and expectant mums include:
A breast massage ball from Lactamo:

no one wants a mum to spend Mother's Day navigating blocked ducts or engorgement. So, this simple device is perfect for helping mums prevent and treat these common breastfeeding problems.

Peaches Pilates pre and post-natal Pilates classes:

the team from Sydney-based Pilates studio, Peaches Pilates, have curated an incredible on-demand online program of classes for mums before and after delivery (with short workouts perfect for new mums who are short on time).



Gift an at-home pregnancy massage: give mums-to-be a gift card for a Blys at-home pregnancy massage, perfect for relieving stress, tension and discomfort during pregnancy.
Self-care gift ideas for working mums
We know many mums are juggling a thousand priorities. So, give the busy mums and women in your life an opportunity to take care of themselves (and switch off their phones) this Mother's Day.
Gift a set of calming essential oils

:

Eco Modern Essential's Mindset Collection

is packed with restorative oils that encourage clarity, calm and positivity (perfect for popping into a diffuser during a busy workday).

Bring the spa to their home:

with a Blys at-home massage voucher, you can give the busiest of mums an easy way to add self-care into their daily routine. Simply book an appointment at a time and location that works and an experienced therapist will come to them.

Give the gift of a good sleep: who doesn't love a set of luxe linen sheets? Grab a gorgeous matching set from Bed Threads (or give mum a gift voucher to select her own set).
Self-care gift ideas for stand-in mums
From aunties to grandmothers, there are so many women to celebrate in our lives this Mother's Day. So, here are our top self-care ideas to give to any kind of mum this year. 
Give a sentimental gift:

Zoe recommends finding something special that you can both appreciate and share together, explaining "if you wanted something sentimental, my daughter and I got matching bracelets."



Book a mani-pedi together:

with a Blys gift card, you can both skip the salon and relax at home with an

in-home nail experience together.

Head for a weekend away together: another great way to reconnect with any mum in your life is to enjoy a weekend getaway. Unyoked have an incredible range of off-the-grid cabins and tiny homes across Australia, the perfect way to relax and unwind in the wilderness.

Stuck for a last-minute self-care gift this Mother's Day?
Don't sweat it. Grab a Blys Gift Card and give your mum the control to pick a relaxing, in-home experience to suit her taste.
Shop Now