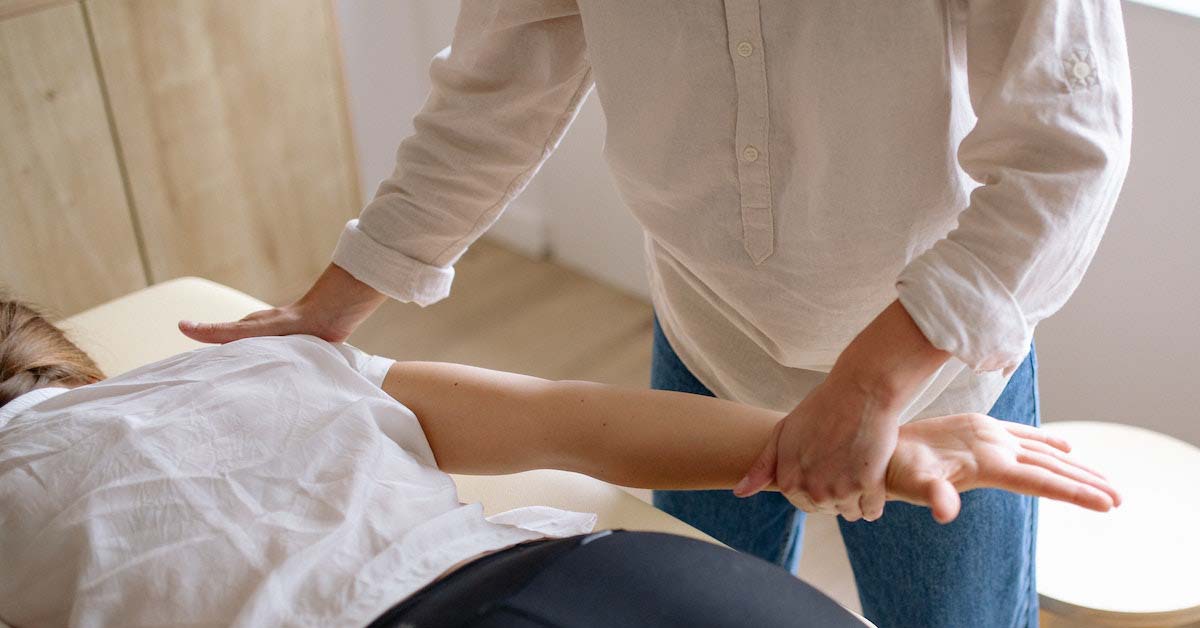 The National Disability Insurance Scheme (NDIS) is a government-funded program that provides financial assistance to Australians living with a disability. 
It can be complicated to figure out what kinds of treatments are and aren't covered by the NDIS. Generally speaking, if you're navigating a disability that requires regular therapy (such as physiotherapy), this can be covered by your NDIS funding. 
To help you understand how the NDIS and physiotherapy appointments work, we've pulled together your ultimate guide to everything you need to know. 
What is physiotherapy?
Physiotherapy is a type of health service and physical rehabilitation, with the goal of improving a person's mobility, and allowing them to move around freely and function relatively pain-free. This type of therapy is beneficial for those who suffer from a range of different chronic medical conditions, including physical disabilities, stroke, brain injuries, cerebral palsy and other neurological conditions.
What are the benefits of physiotherapy for NDIS participants?
Whether you're navigating a physical disability, an acquired brain injury, or any other kind of chronic condition, physiotherapy health care can be a helpful way to improve your quality of life. 
The aim of NDIS physiotherapy services is to improve movement and function by treating the body holistically. Typically, physiotherapists will use a combination of education, advice, tailored exercises and even hands-on manual therapy to support mobility, flexibility and movement. 
Depending on the symptoms and challenges you're facing, your therapist will create a bespoke physiotherapy care plan to help with:
Lowering and managing pain 

Improving mobility and posture 

Boosting coordination 

Strengthening muscles 
For NDIS participants, the right kind of physiotherapy treatments can make daily tasks easier, whether that's taking a shower, moving around your home, completing your job or taking part in the things you love (like hobbies and sports). 
Is physiotherapy covered by NDIS funding? 
In short, yes. 
Physiotherapy falls under the Improved Daily Living category of your NDIS pricing plan and can exist in various sections of your individualised plan, either as core support or capacity-building support. 
This part of your NDIS funding is used to help you boost your independence whether that means increasing your mobility or even allowing you to complete daily tasks without pain. 
NDIS physiotherapy funding can be used for a range of different situations including physio appointments, purchasing equipment or covering the cost of transport to and from your physio sessions.
Check your NDIS plan or contact your support coordinator to make sure you're being covered for physiotherapy treatment. The rules differ depending on whether your NDIS plan is self-managed, support managed or managed through an agency. 
What types of physiotherapy are covered by NDIS?
Are you wondering whether mobile physiotherapy is covered by your NDIS funding? 
When it comes to using your NDIS funding for treatments (such as physiotherapy), it's important to make sure you're booking with a registered NDIS provider. This is the government's way of ensuring participants are receiving treatments from qualified providers who can meet the requirements of their NDIS plan. 
The good news is that many mobile physiotherapy providers (like our qualified team here at Blys) are registered with the NDIS. This means you can book mobile physiotherapy appointments through the Blys platform and receive supportive in-home care that can be claimed through your NDIS funding. 
Can I use my NDIS funding to book physio care?
Are you wondering how NDIS physiotherapy fees work and how to use your NDIS funding and care plan for physio? Let's walk you through how mobile physio sessions work for NDIS participants. 
Most physiotherapists in Australia work with the NDIS (including Blys' mobile physiotherapists, who are NDIS registered providers). People with a disability can make a booking through either self-managed funds or through agencies and support coordinators. 
You can use Blys to access a number of different self-care treatments, including physiotherapy using your NDIS plan funds. 
A quick guide to booking NDIS physiotherapy through Blys 
If you're a client with NDIS funds managed by plan managers, our customer support team will place the booking and manage the payment directly with your plan manager.
To have your plan manager make an official request, they can contact us over on corporate@getblys.com.au or call us on 1300 233 205 and provide the below booking information:
The client's NDIS number

NDIS plan start date

NDIS plan review due date

Plan Manager's name (who'd pay for the service)

Email address for invoice/s

Line Item/Code (when applicable)
If you're a self-managed or agency-managed NDIS participant, please contact our team at corporate@getblys.com.au or 1300 233 205 to speak to a customer support team member to secure your booking today.
Ready to use your NDIS funding to book an in-home physiotherapy session?
Get started and learn more about using your NDIS fund with Blys
Book Now