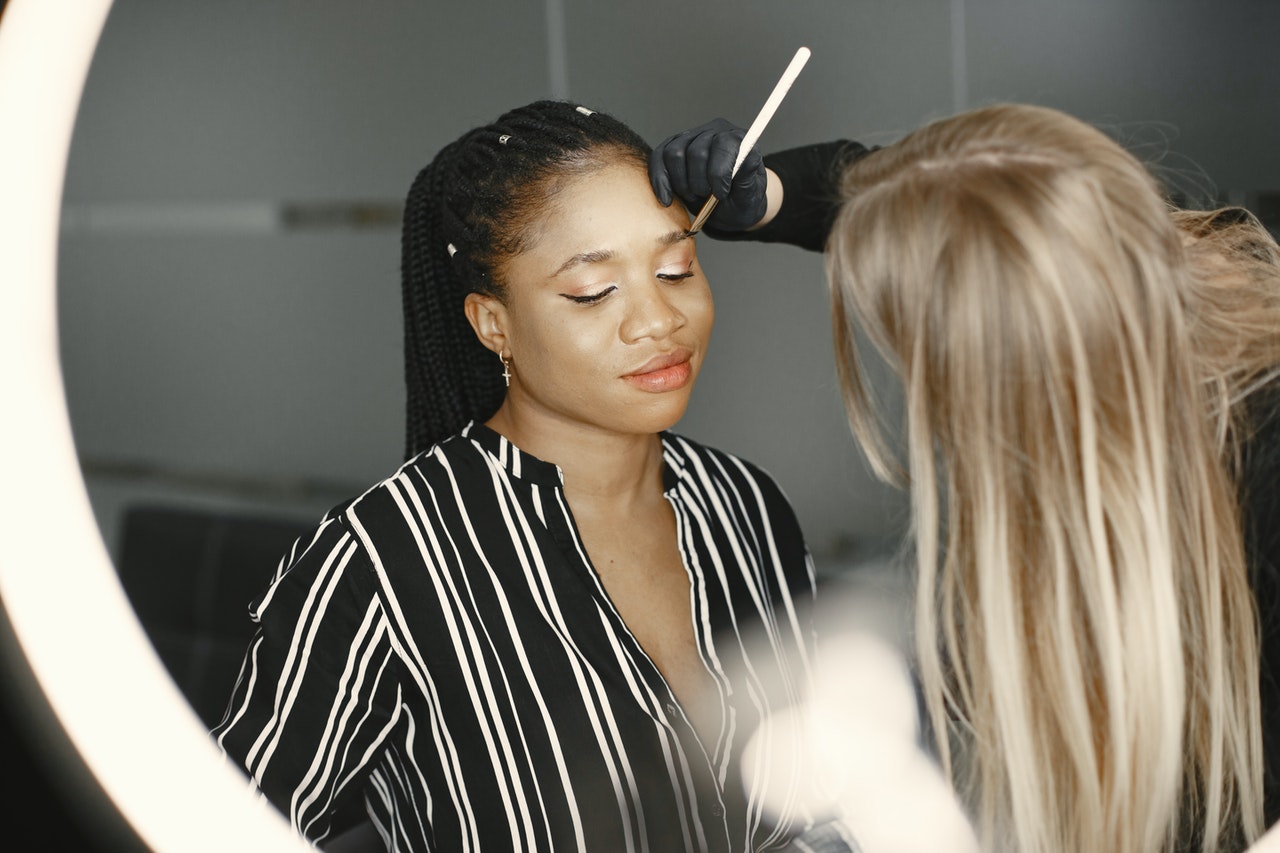 Whether you're hosting a big meeting at work, dolling up for a cocktail party or even preparing for your big day, you might be thinking about getting your hair and makeup done professionally. 
It's a smart move, considering it gives you peace of mind knowing an experienced stylist or makeup artist (MUA) can handle your look from start to finish. But there's nothing easy or relaxing about racing around the city from beauty stores to salons just to get ready for your big event. 
That's why we're thrilled to share that you can now book in-home hair and makeup sessions through Blys. We're a tad biased, but we reckon a Blys beauty appointment is the easiest, most efficient way to look and feel your best (without having to leave the comfort of your own home). 
To help you get the most out of your next in-home hair or beauty appointment, we chatted with our resident hair and makeup artist, Rhiannon Paige to find out how to prepare for your appointment and what to expect from a hair and makeup session with Blys.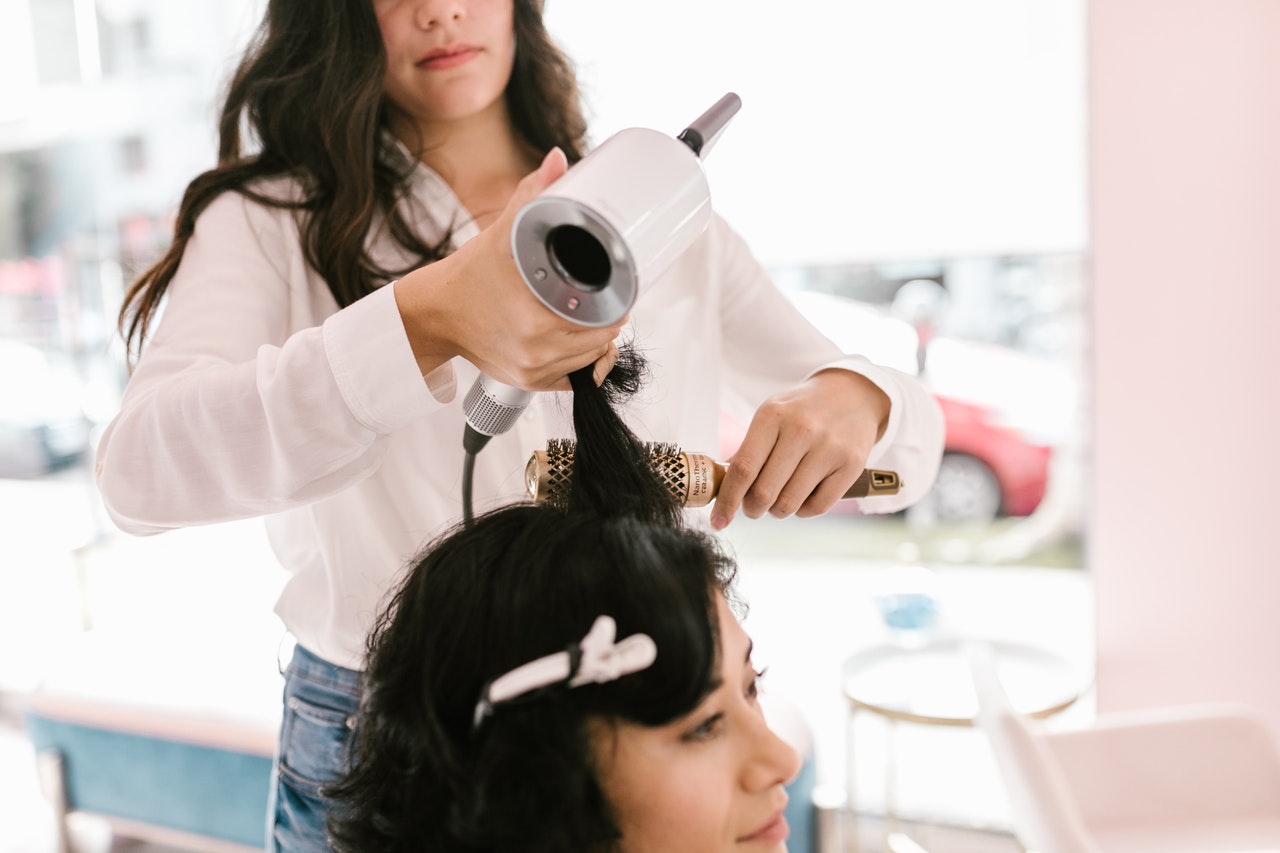 Blys beauty is here: discover our in-home hair and makeup services
Skip the beauty salon and bring luxe beauty treatments to your door with Blys' mobile hair, makeup and beauty services. Along with manicures, facials and brow treatments, we're so thrilled to be offering makeup and hair appointments that let you pamper yourself at your home, hotel room or office. 
Wondering what hair and makeup services you can book through Blys? Let's run you through the full menu to help you understand your options and pick the right service for you. 
Discover Blys' in-home makeup services
Whether you're looking for a natural glow or something more glam, our makeup artists can come to you to bring your look to life. 
Our core in-home makeup services include:

Natural makeup

that gives you a radiant complexion and enhances your natural features, perfect for a subtle everyday look.



Glam makeup

includes everything from smokey eyes to statement lip colours and even striking fake eyelashes.



Private makeup lessons

are here to teach you the fundamentals of bringing your own look to life, perfect for beginners looking to build their beauty skills.

Bridal makeup (as well as bridal trial makeup) is here to get you looking and feeling your best ahead of your big day. You'll even score complimentary fake lashes, too.

Discover Blys' in-home hair cuts, colours and styling
From a sleek upstyle to a luxe blowdry and even scoring a new cut and colour, Blys' in-home hair services cover everything from cuts and colours to hair styling. 
If you're looking to bring a new style to life, our haircut and colour packages are just what you're searching for. From an all-over colour and cut to a roots touch up, our hair stylists can help you get your locks looking full and luscious. 
As for hair styling, our stylists are here to bring your look to life, including:

A

classic blowdry

to give your hair a natural yet polished look ahead of a big meeting or event.




A

blowdry and styling

session will add volume to your hair, while also bringing in a curling wand or straightener to refine your look.




A

blowdry and up-do

is perfect if you're looking for a sleek ponytail, messy bun or any upstyle in between.

A bridal hair session (or bridal trial) gives you a chance to consult with your stylist and bring your look to life on your special day.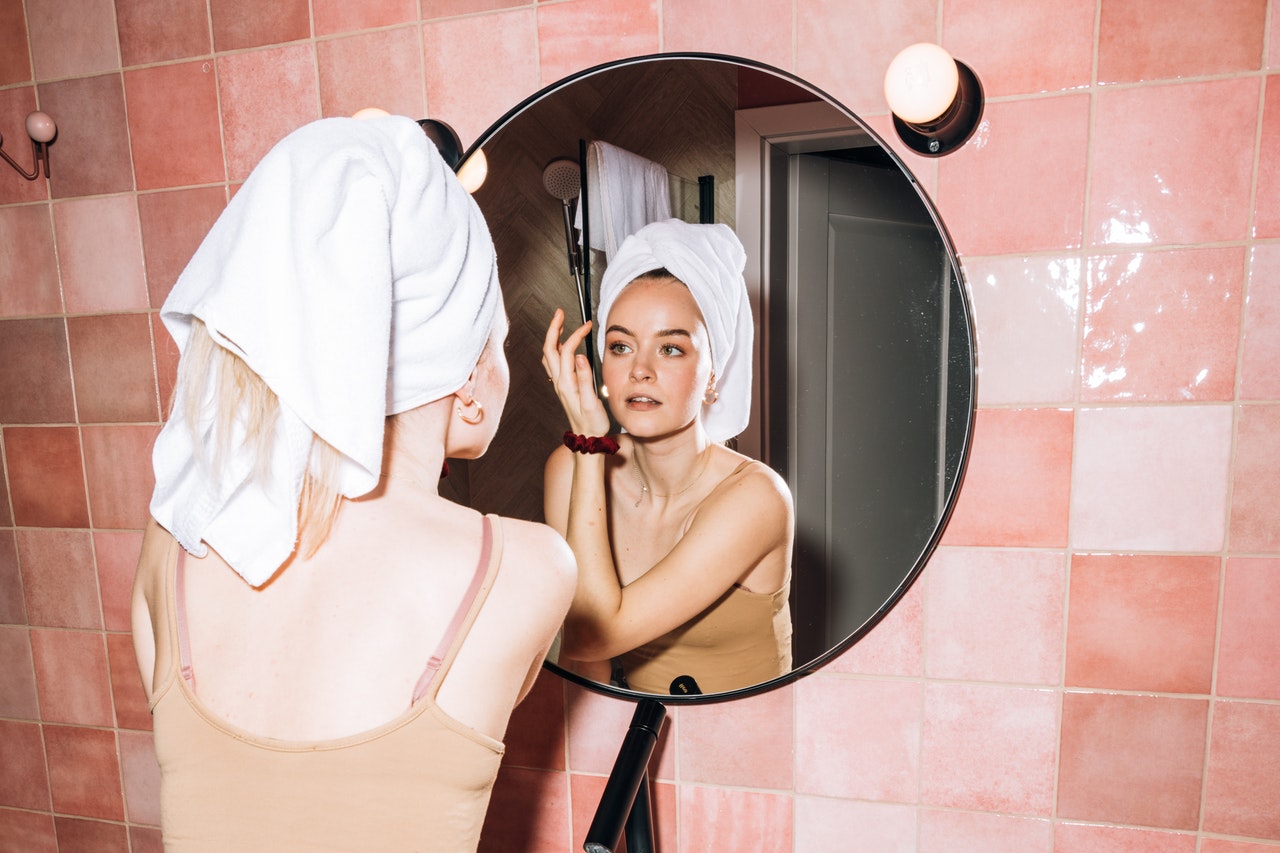 How to prepare for an in-home hair or makeup appointment
Even before you've locked in your appointment, Rhiannon shares plenty of advice to help you get the best experience possible. 
"As a stylist, getting detailed information and booking notes from the client ahead of time allows us to really cater the service and experience to them and ensure it's completely personalised to their needs," explains Rhiannon.  
So, here are Rhiannon's top tips for booking hair and makeup appointments through Blys:
Fill out your booking form in full:

the more detail you provide to your stylist, the better service they'll be able to provide. So, make sure to explain what time you need to be ready, mention if you have any skin sensitivities or ingredient allergies, and explain what kind of skin or hair type you have. This will help your stylist get a feel for what you're looking for and ensure they bring the right products and tools for your look.



Share reference photos

: upload a range of photos that your stylist can use as a point of reference for your hair or makeup look. These sources of inspiration will help your stylist come prepared for your booking and ensure you're both on the same page from the start.



Clear your space

: as our Blys stylists come to you, it's important to make sure they have enough space to work their magic in your home, hotel or office. Make sure to clear a 2×2 metre area, set up a chair for you to sit in and have a table nearby for your stylist to lay out their products. If you're booking a hair appointment, make sure they have clear and easy access to an electrical outlet to plug in their tools.



Wash your hair:

to streamline your appointment, it's best to wash your hair with shampoo and conditioner just before your appointment so your hair is damp and ready to be styled. However, if you've booked a bridal appointment, make sure your hair is dry and washed the night before your booking.



Gently cleanse and exfoliate your skin:

if you've booked a makeup appointment, Rhiannon recommends you do a light exfoliation the night before your book and ensure your skin is cleansed and moistured ahead of your booking. Your makeup artist will do a cleanse at the start of your booking to wash away any leftover makeup and add gentle moisturisers before they begin the makeup service. 
How much does a hair and makeup booking cost through Blys?
As you'd expect, the cost of your hair and makeup booking depends on which services you decide to lock-in. 
In the case of hair styling, a classic blow-dry starts from $99, while a blowdry and up-do start from $149 and a bridal trial will cost from $169. 
As for makeup services, a natural look starts from $129, a glam look (including false lashes) will cost from $169 and a bridal trial starts from $179.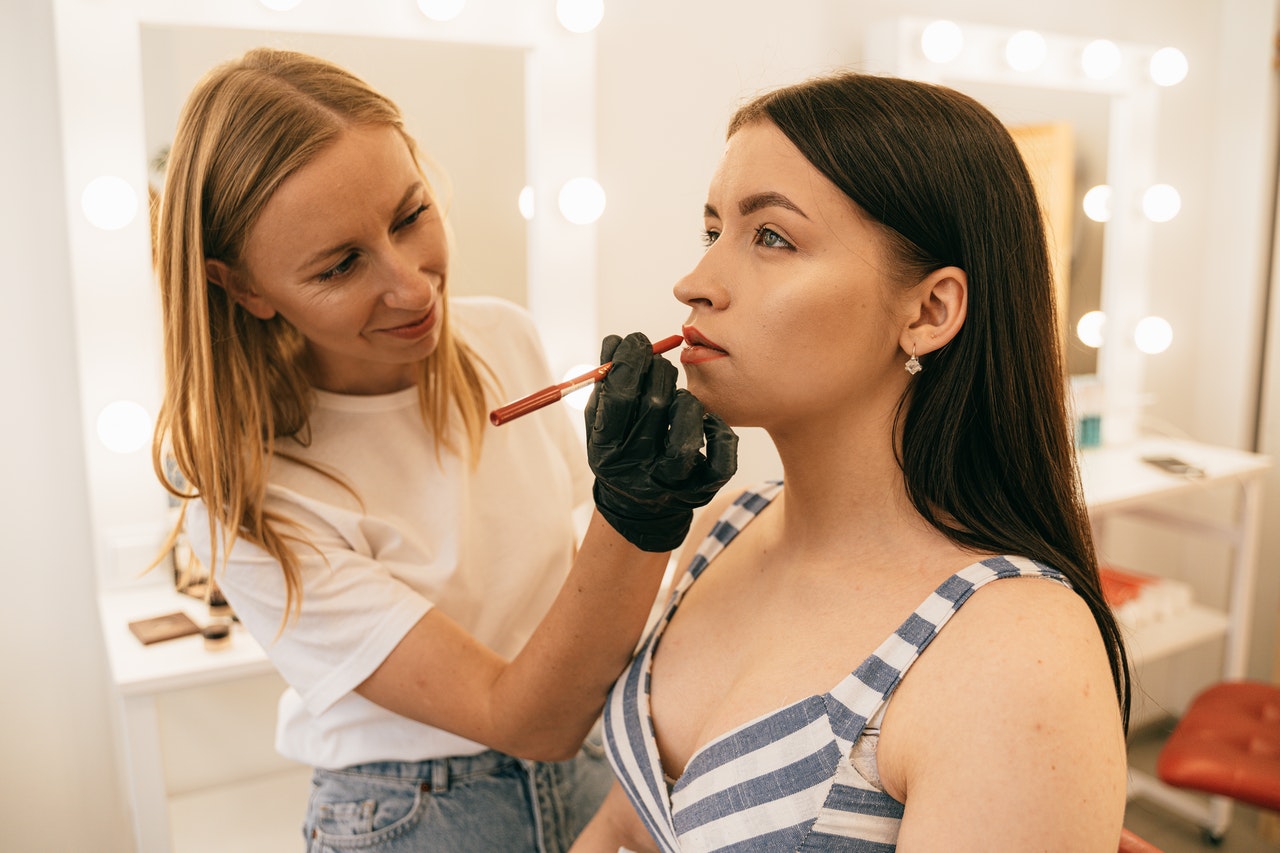 How long do hair and makeup sessions take?
A range of factors come into play when it comes to how long your booking will take. From the length of your hair to the complexity of your makeup look, it's important to leave plenty of time before you need to be ready to ensure you have an enjoyable and stress-free experience.
For hair appointments, a classic blow-dry should take around 60 minutes, while a blow-dry and style should take around 75 minutes. A blowdry and up-do should take around 90 minutes while bridal hair looks will take anywhere from 75 to 90 minutes. 
For makeup appointments, a natural look should take around an hour while a glam look will be more like an hour and a half. As for bridal looks, your bridal trial is likely to take an hour and a half while your wedding-day makeup application should take around 75 minutes.
Can hair and makeup bookings be done at the same time?
Absolutely! Here at Blys, you have a range of hair and makeup packages to help you achieve your perfect look in one session. 
Our packages take anywhere from two to three hours and include both your hair styling and makeup application. As far as cost goes, a natural hair and makeup look is priced from $199, a glam look from $249, a bridal look from $199 and a bridal trial from $299.
How to find the right H&M artists for your big moment or event
Finding the right makeup artist or hairstylist for your look can feel overwhelming. That's why Blys makes it easy to get to know your artist prior to making a booking. 
In the Blys app, you can browse through our providers and filter by particular services and locations to find a hair and makeup artist near you. 
Here you can scroll through our experienced providers, read their bios and customer reviews and even see before and after photos of their recent work. It's a simple way we put you in the driving seat and make it easy to book a provider who can deliver the exact looking you're after.